Hey Elephant Lover!
Are you looking for a perfect opportunity to spend some time cuddling the adorable ones and wish to volunteer for their wellbeing? We know that it's not an easy task to plan out an elephant volunteering trip abroad, where you can get the opportunity to do some hands-on work, learn how they are taken care of, contribute some quality time showering your love and care. Therefore, we're here to make things a tad bit easier - guiding you about the best volunteer programs offered by some of the renowned international organizations.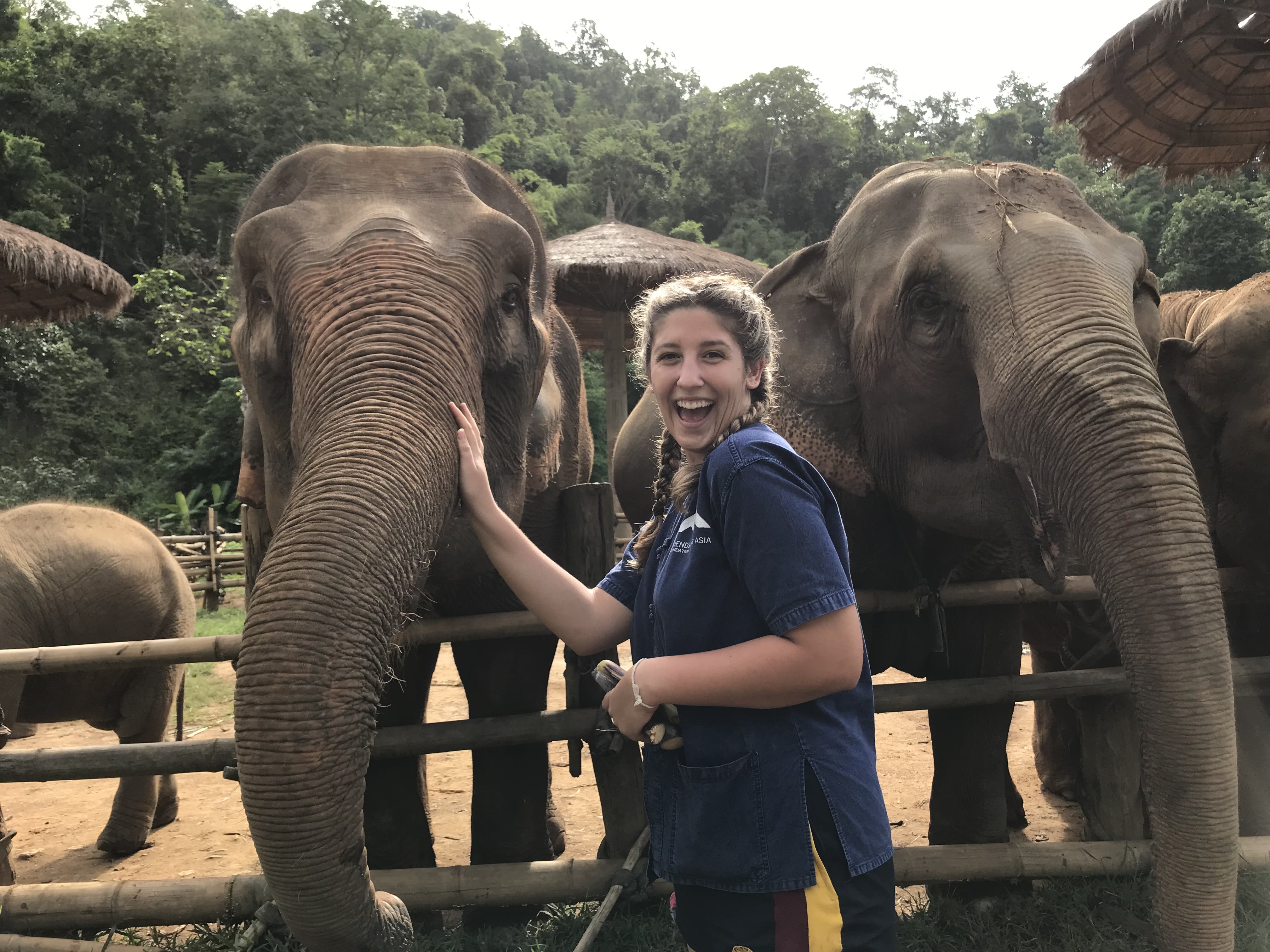 If you've always thought that Thailand is all about islands and beaches, then you're surely wrong! In fact, Thai elephants play an intrinsic part in the country's culture and history. For those who wish to have an offbeat experience in Thailand, rather than just partying all night by the beaches - this is the best option, for sure! Spend a couple of weeks at an elephant camp in Chiang Mai with the animals and the mahouts (caretakers). The love and affection for these giant mammals in Thailand is pretty evident, and that is exactly what the elephant camp volunteering is all about.
Located away from the chaos and cacophony of the main town, the camp is set up amidst lush green forests and surrounded by tall mountains from all sides. Every little bit helps in the development of the camp. Late in the afternoon/early evening, volunteers will be able to spend more time with the elephants and elephant trainers.  This is when volunteers will really begin to bond with these lovely creatures and learn how to best care for them. This program is best suited for wildlife enthusiasts and those who are willing to do some outdoor hard work.
Apart from that, you'll also get to learn how paper is made out of elephant poop! Sounds interesting, doesn't it? You can also learn to cook some authentic Thai delicacies and enjoy a hearty meal with your fellow mates.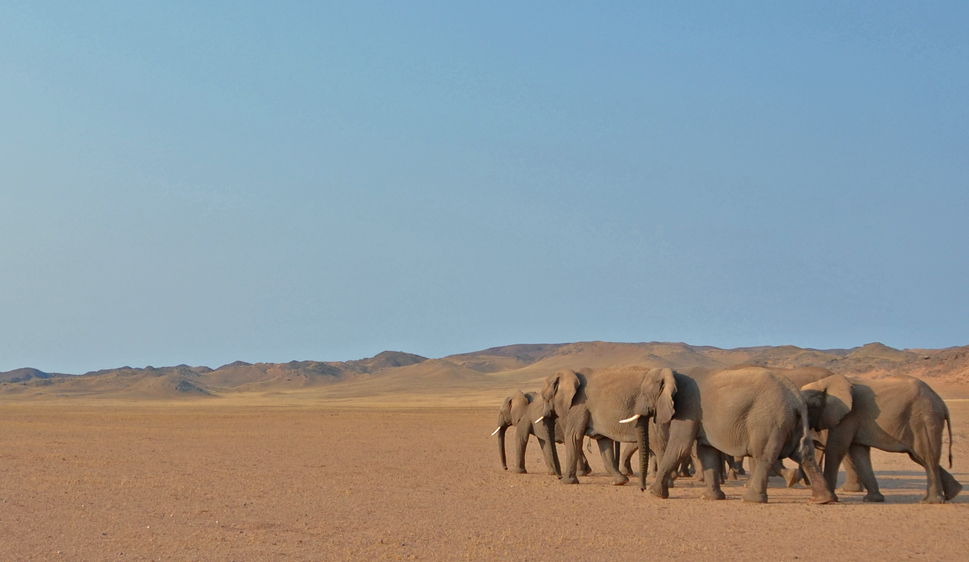 You'll be surprised to know that there is only one other group of desert-dwelling elephants in the world. They live in Namibia, North Africa, where they were forced into their desert habitat by human population expansion. POD Volunteers have come up with award-winning African conservation teamwork to help protect these desert elephants.
Being a volunteer, your major role would be to construct walls to protect farmers' water points and find alternative drinking points for the elephants to reduce the conflict between people and elephants. The project team conducts vital research by tracking and recording data on the local elephant population. The aim is to develop a greater understanding of the elephant herds as well as creating a positive relationship between community and desert elephants, enabling them to live together in harmony.
It'll be an incredible opportunity to spend some days in the gorgeous Namibian wilderness, and camp out under the stars and experience life in the beautiful Namibian desert. Meet some amazing people from different parts of the world, work under the guidance of professional conservationists, and explore the popular coastal city of Swakopmund at weekends.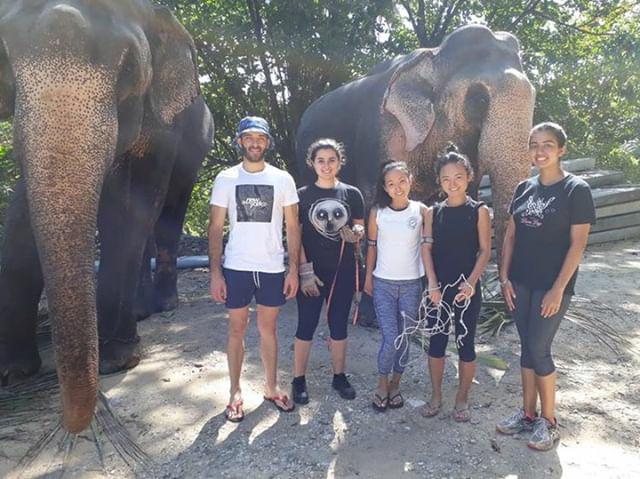 If you are planning to travel to Asia and work with the elephants, and at the same time, feel like ditching Thailand and looking for a quaint destination - then what can be better than Sri Lanka? A tiny tear-drop shaped island located on the Indian Ocean, this country can never fail to mesmerize its visitors. Go Discover Abroad has curated an amazing Elephant Camp Tour and Community Development Program for those who wish to spend some time working as a volunteer and contribute meaningfully towards the society.
As a volunteer, you'll engage yourself in the daily works with the mahout and know what it takes to look after these friendly giants. You'll also get to share some love and happiness with the kids at the community orphanage. Spend adequate time with the locals and get to know more about the Sinhalese culture and lifestyle.
Located in the gorgeous town of Kegalle, at a distance of about 2 - 3 hours from the capital city of Colombo, this would be an enriching experience for elephant lovers who are seeking offbeat international work experience, while spending some 'cuddly' time with these adorable animals.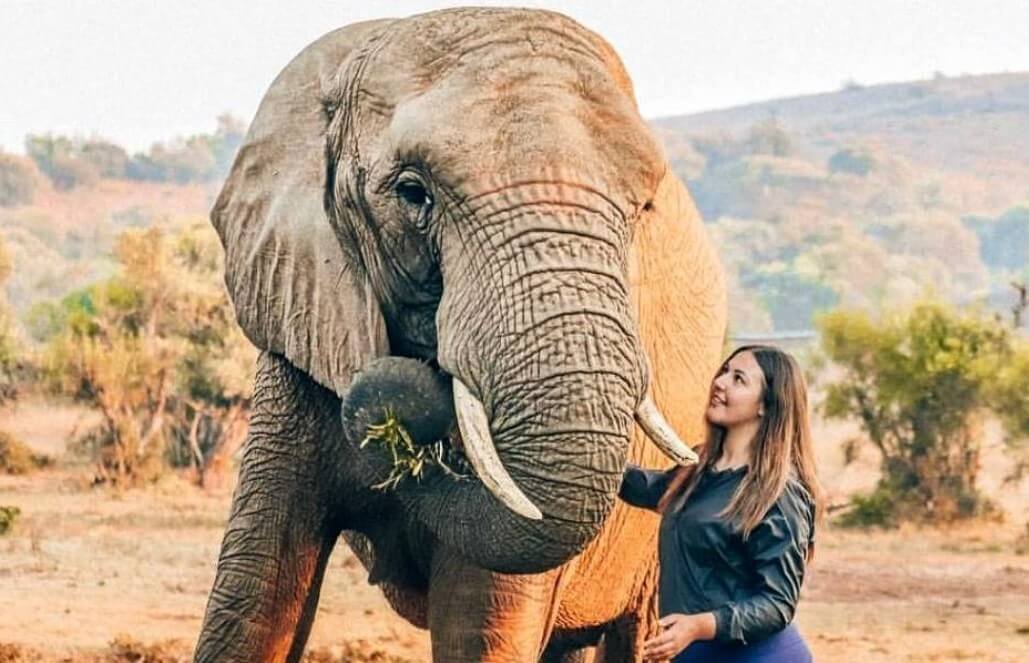 If you're up for some adventures in South Africa, then GoEco has an amazing Wildlife Sanctuary volunteering opportunity, being a part of which you'll get to work with the elephants as well as other animals. It'll be an incredible way of gaining international work experience while contributing to the "Animal Life Improvement" projects and providing care for the animals of the sanctuary.
This sanctuary, located at the Hartebeespoort area in Jo'berg, serves as a safe haven for orphaned or injured animals that would otherwise not be able to survive on their own. They take in a variety of animals, including elephants, lions, tigers, cheetahs, spotted hyenas, white lions, and hippos, as well as free-range game, such as giraffes, wildebeest, zebras, warthogs, impalas, waterbucks, and the red hartebeest. The goal is to ensure the health and safety of all the animals at the sanctuary and the most important aspect of all is to provide enrichment to both the volunteer and the animals.
As a volunteer on this project, you will split your time between ongoing construction and maintenance projects and care for the animals at the sanctuary.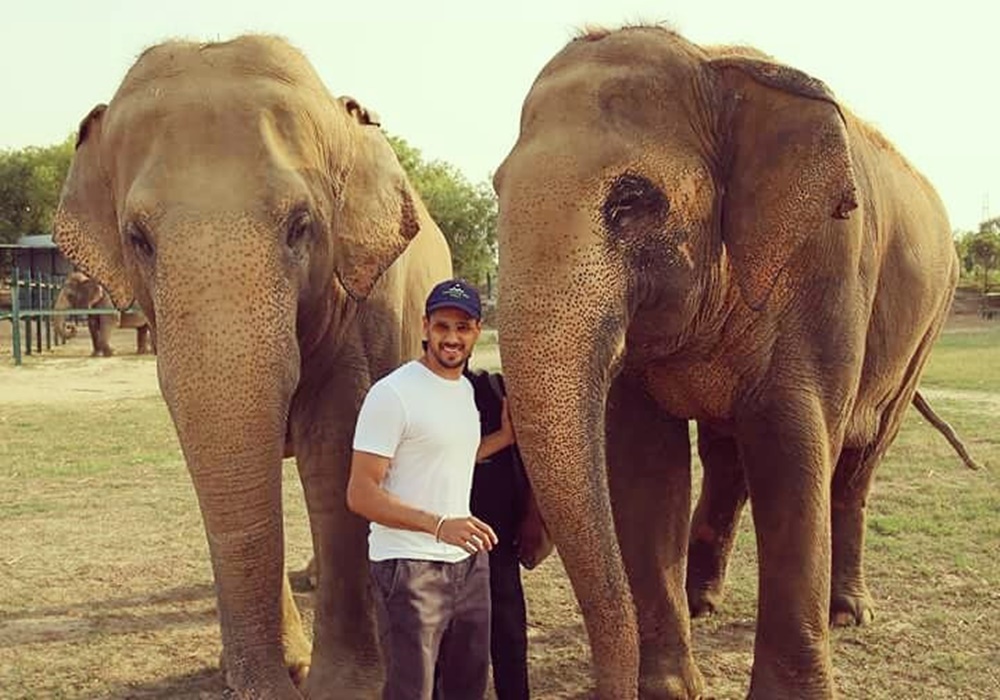 If you've just 2 weeks in hand and looking for a meaningful opportunity to volunteer with elephants as well as spend some time with underprivileged children in India, then there can be nothing better than this. Set out for the best journey of your life and engage in one of the most rewarding experiences ever.
Being a part of this program, you'll get to work with poor children at the shelter homes, providing love, care, basic literacy, recreation and most importantly spend time with them and shower affection on them. In the next part of the trip, you'll be spending your time at an elephant camp with the gentle giants, volunteering for them. Your main work would involve - taking the elephants for walks, bathing & feeding them, preparing their food, Gardening / Plantation / Nursery maintenance, etc.
Apart from that, you'll have ample scope to explore New Delhi, the capital city of India. Visit the heritage sites and famous monuments, soak in the authentic vibes of the city, binge on the local food and of course, take a trip to Agra to witness the beauty of the gorgeous Taj Mahal.
Wondering how to be a volunteer for an elephant conservation program?
Well, nothing much! Just the enthusiasm to do something good and the courage to step out of your comfort zone! Decide which destination you would want to travel to, what are the VISA requirements of that country, fill up the program application form - and you're good to go! Most of these programs are meant for people above the age of 18 years. You can simply check the program details available in the respective websites, and follow your heart :)
No matter whether you are a high school student or a gap year traveler, a budget backpacker or looking for a short vacation - your volunteering experience with elephants will definitely make your journey worthy, and turn you into a compassionate human being. You'll get to know that in spite of the fact that animals don't speak, they do understand the language of love.
So, where would you wish to travel to? For more inspiration, you can follow us on Instagram and Facebook.