Ahoy Solo Travelers!
Have you been looking for the perfect solo volunteering program but unable to find one? Well, no worries! Go Volunteer Abroad is right here to help you choose the best program in the safest destination, with the most trusted organizations, so that you can have an incredible experience and contribute meaningfully towards a cause. Over the years, the concept of solo traveling to volunteer abroad has increased manifolds, and in this 21st Century, millennials from all across the world are ready to take a plunge into the unknown & discovering new trails, while polishing themselves for good.
In this article, we have listed the best volunteer programs for solo travelers and you can choose the one that intrigues you the most.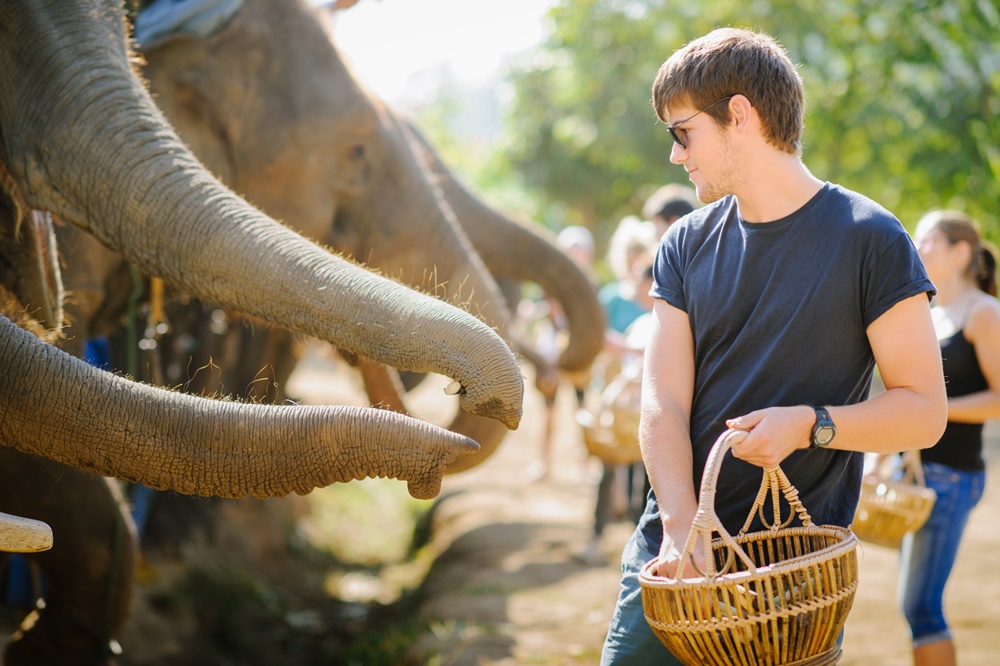 If Thailand has been there on your mind since forever, then now is the time to put a pause to all the procrastination and set out for that amazing solo trip which you've dreamt of, since forever! Volunteering Solutions has this incredible elephant volunteering program available in Chiang Mai, being a part of which, you'll get to live in a village with the mahout community folks, learn how they take care of these gentle giants, and much more. You can learn how to make paper from elephant poop, take the elephants for a walk and go for a splash as well. Savor the authentic Thai delicacies and try your hands in preparing some as well. Make sure that you get to travel, and experience all that Thailand has in store for you! The best part of traveling with Volunteering Solutions is that they provide 24*7 in-country support, so if ever you feel that you need any help, there would be someone from the organization at your rescue!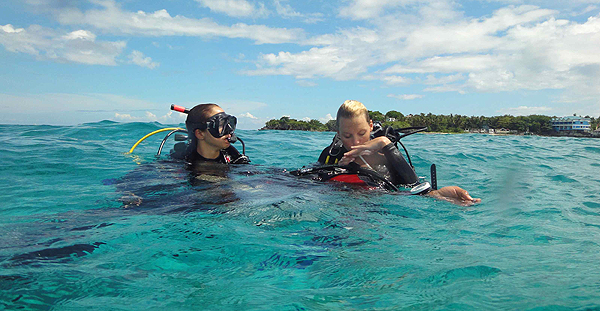 This Christmas, how about learning the art of diving and getting closer to the world underwater? Known to be one of the best places for scuba diving in the world, Honduras is visited by millions every year. There are plenty of exotic marine life species to see in this region including lobsters, giant crabs, blowfish, hammerhead sharks, spotted drum, eagle rays, pufferfish, porcupine fish, burrfish, frogfish, stonefish, sea turtles, and morays. OneWorld365 has curated some interesting programs in the country - which include PADI courses, beginner lessons and adventure dive packages with top-rated local dive centers. One can choose to travel & go diving in Utila or Roatán which have beautiful beaches, soothing atmosphere, great options for foodies and opportunities for both beginners as well as more advanced levels divers. Needless to say, it's gonna be amazing as you'll get to meet other solo travelers there and maybe, plan for some adventure trips to explore the hidden gems of the land!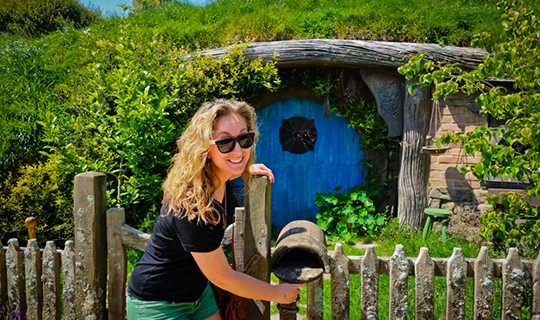 New Zealand is a paradise for nature lovers - with all the shades of blue & green unfolding at every corner! A perfect destination for solo travelers, gap year students & backpackers, New Zealand will never let you get bored, for sure. If you wish to soak in the freshness of nature and spend your time doing something worthy - then the best way is to work for the environmental conservation project and help in maintaining farmlands, plant trees and engage in animal conservation in this gorgeous South Pacific islands. Volunteers can also choose to grow and promote wildlife while learning how to sustain the world in a more environmental friendly capacity. You'd be working with professional conservationists, and it'll be a great learning opportunity for you as well. Get to know more about the indigenous Maori culture, explore that natural beauty of Auckland by hiking through the neighboring rainforest, or visiting the black sand beaches, and make this journey even more memorable!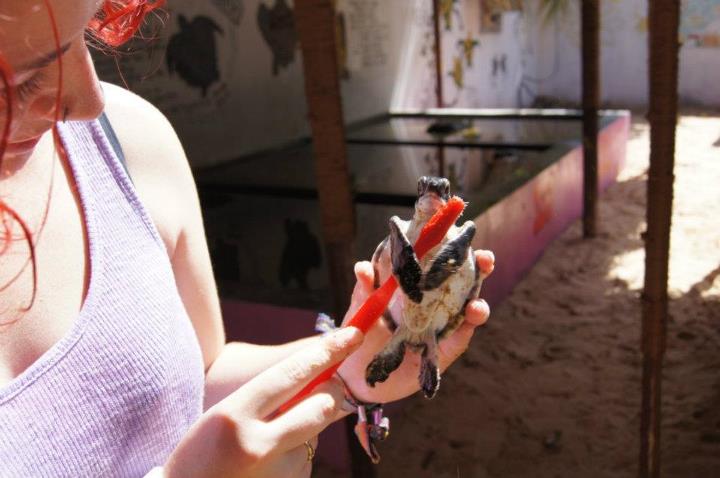 Costa Rica is one of the safest countries for solo travelers and if you are keen to live on the pristine beaches, volunteering for the conservation of Turtles - then this would be the best option for you! And if you are an animal lover, then what can be better than this? You'll get to spend your time looking after the endangered sea turtle species (including the Leatherback, Pacific Olive Ridley, and Green Sea turtles) at the beaches, saving their nests from the poachers and keeping their natural habitat clean. Not only will you gain valuable experience, but you'll also get to adopt the traits of a responsible traveler. You'll get to meet travelers from different parts of the world, know about their culture and widen your worldview. Indulge in enjoying the 'Pura Vida' (pure life) in Costa Rican style and have fun with your new bunch of friends!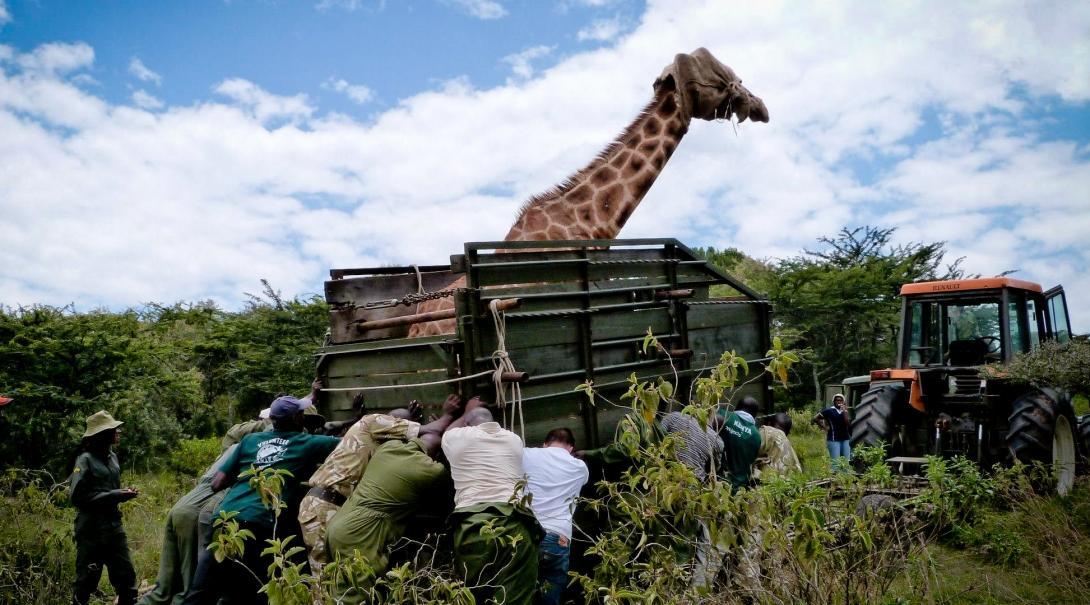 For those who wish to experience the goodness of wildlife safaris and dreams of spotting the Big 5 in the wilderness - what can be better than living close to nature working for a meaningful conservation program? Projects Abroad has designed this amazing volunteering opportunity, being a part of which, you'll be working at the Soysambu Conservancy, preserving the biodiversity through research and monitoring methods. The major focus of this Wildlife Conservation Project is the endangered Rothschild's Giraffe and lions in the conservancy. Only a few thousand giraffes remain in the wild, and a portion of the population lives in Soysambu. It'll be a great experience to observe wildlife so closely and do something meaningful while assisting the professionals. It'll help you to gain immensely valuable work experience and let you boost your CV/ Resume.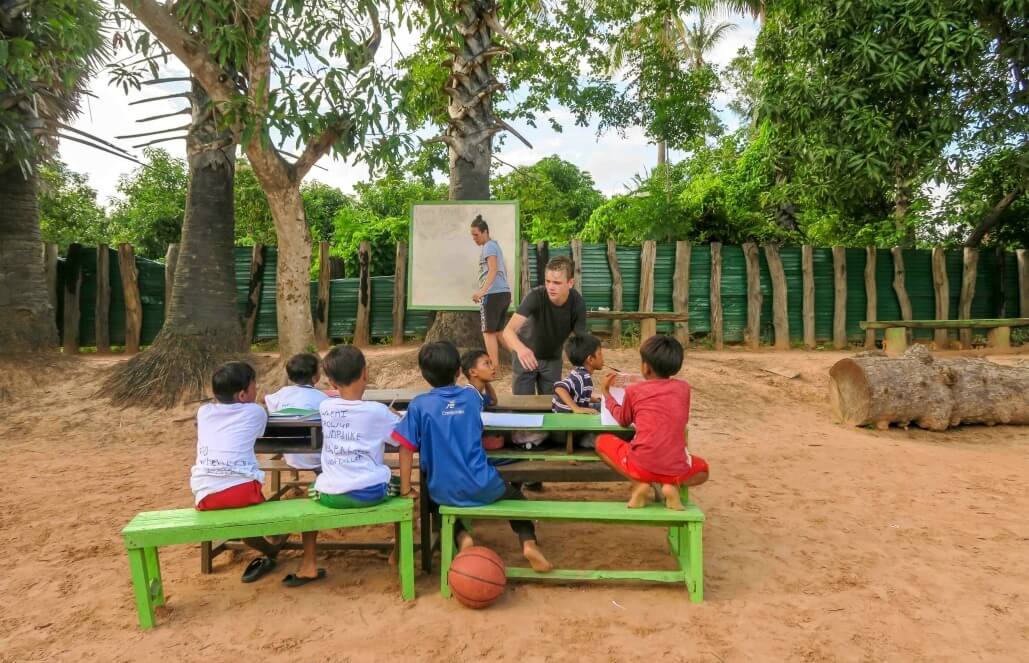 Southeast Asia is known to be a hub for backpackers & solo travelers from across the world, and if you've always thought of witnessing the grandeur of the ruins of Angkor, soak in the authentic Khmer vibes and learn more about Cambodia - then this is your chance! Pack your bags and set out for that amazing solo trip with GoEco and contribute towards the Community Development Program. Being a volunteer, you'll get to work with underprivileged children, helping them to have a better school environment, teach them basic lessons and also make them aware of a healthy life, renovate the school, etc. This is one of the most popular volunteering programs in Cambodia and you'd surely find several other like-minded travelers from different parts of the world.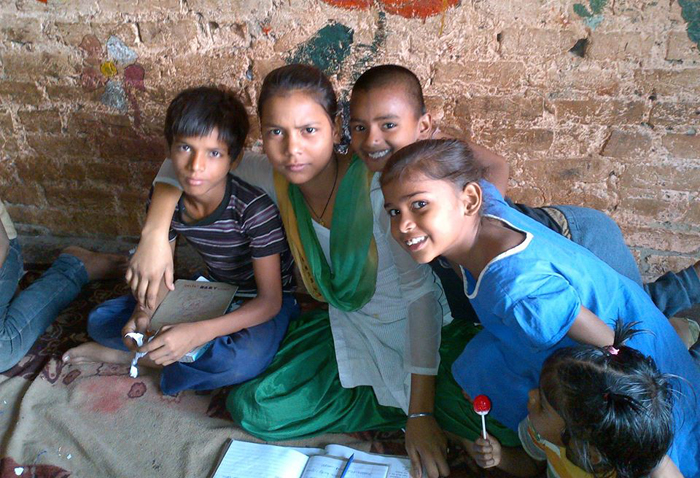 Adventures in India never seems to cease! Whether you wish to go for a trek in the Himalayas or parasailing in Goa or walk down the bustling lanes of New Delhi and volunteer with the little ones to add a bit of happiness in their lives - Volunteering India will make sure that you get the best of what you want. Hosting volunteers for more than a decade, this is one of the most reputed volunteering organizations in India and they have a team of coordinators, operating in New Delhi and looking after the progress of volunteers as well as the projects they're involved with. The Street Children Program is one of the most popular ones, being a part of which, you'll get to work at Shelter Homes where these kids are provided with the basic necessities of life. Shower them with love and care, tell them stories & keep them engaged in meaningful activities, take them for short excursions to the nearby places within the city and make life a little enjoyable for these underprivileged bunch. It'll be a worthy experience for you and in return, you'll receive unconditional love!
So, what's your calling? No matter whether you wish to volunteer for elephants or be apart of the turtle conservation, or maybe work with children - you've solo volunteering journey will turn out to be one of the most memorable chapters of your life.
Feel free to embark on a life-changing journey and embrace the wonderful things that are waiting for you out there! For more travel inspirations, you can follow us on Instagram!