"A journey of a thousand miles begins with a single step." – Lao Tzu
It's needless to say that 2020 is going to set a benchmark for a lot of things - from the change in foreign policies of the superpowers to nuclear deals, from climate changes and threats to life, from spreading awareness & education and much more! And amidst all these, we are hopeful that the concept of 'volunteering' will also take leaps and set new trends in the coming year!
Here are the Top 5 Volunteer Trends that would probably take over in 2020:
Short Term 'Voluntours'
While we had a misconception that volunteering means committing a longer duration for a cause, that concept is now changing. More and more couples, families, as well as high school students, are taking up short term volunteering programs abroad. Not only do these programs help in contributing to a meaningful cause, but it also gives ample scope to explore the destination. Needless to say, the word 'voluntour' is derived from 'volunteer' 'traveling'!
Specially crafted for those who have a time crunch yet are eager to make a difference to the society, these programs are designed in a way that participants can get to work at their chosen project for 5 days a week and spend the weekends traveling and exploring the country. Volunteering Solutions has a wide range of amazing 2 Weeks Special Programs available across 10+ countries. One can choose to teach children or work for conservation programs, volunteering with elephants and much more. 
Aim For A Plastic-Free World!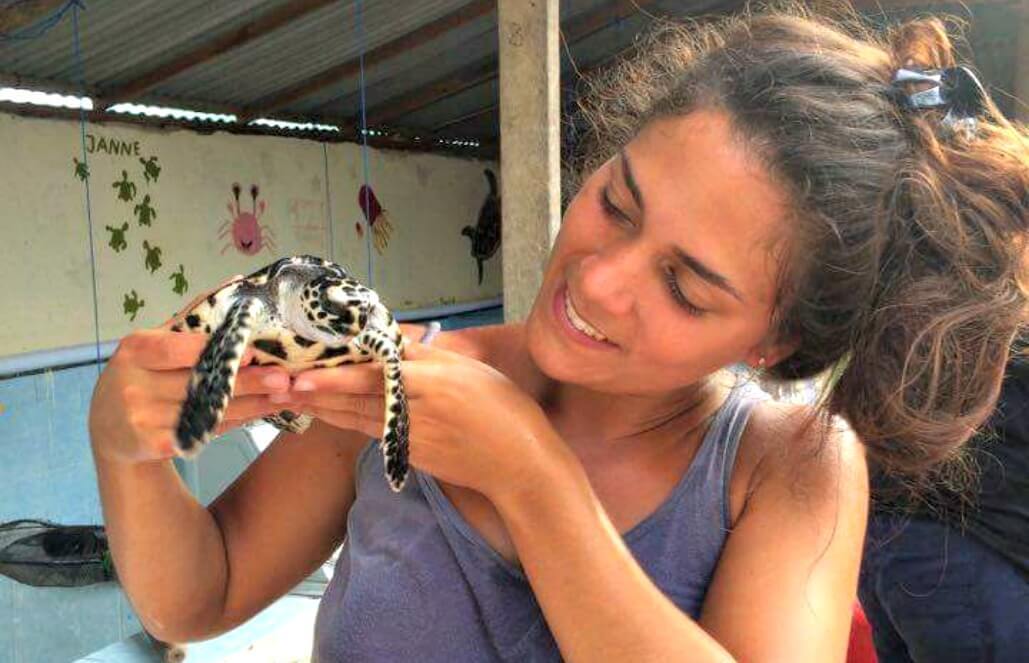 "It's just a straw, said 7 million people!"
It sounds dangerous, doesn't it? Single-usage plastic products are damaging the Earth with every passing day. It's something that we're all concerned about, yet most of the time we are not sure what we can do to save the planet from plastic! While battling climate change feels like an insurmountable task, more of us are jumping on the bandwagon to reduce single-use plastic and beach cleanups. Most of these are being thrown in the high seas & oceans, causing serious threats to marine life. We've all seen those ghastly images of innocent whales washed ashore but it's also turning pristine beaches into garbage dumps.
Several organizations are curating these amazing volunteer programs worldwide, to fight the war on plastic. Several people are taking up the cause to reduce plastic on the beaches and in the sea. Armed with a garbage bag and slathered in sunscreen, more and more volunteers are flocking to the beach to clear it of plastic.
Go Eco has a wide range of conservation programs across various countries, where they offer an opportunity to volunteer at the beaches, protecting the marine life and the beach turtles, cleaning the plastic waste left by tourists and much more.  If you're also bothered by this and wish to provide a better world to the next-gen, then join hands with us and volunteer to make this world 'plastic-free'!
Digital Detox and Yoga Retreats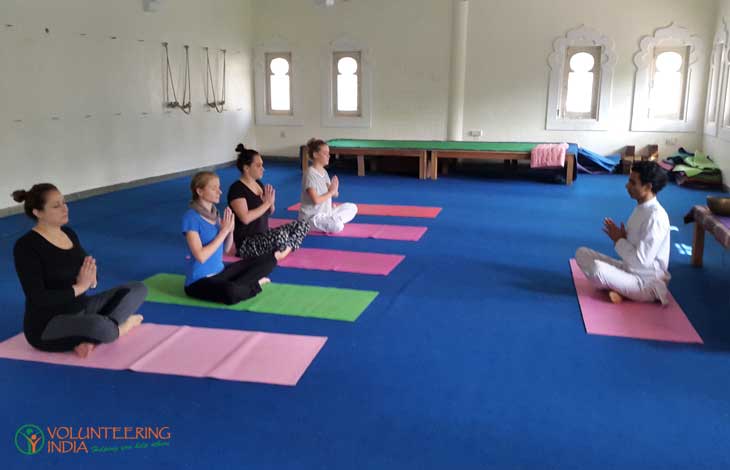 You're completely mistaken if you think that only those in their 20s are hooked to their smartphones! In reality, about 90% of the world population between 25 years old to 55 years old are the ones who are extremely attached to their phones, engaging themselves in mindless scrollings and often suffering from a Social Media FOMO! Do you also feel that you're glued to your phone?
Then now is the time to break free from the virtual world and seek some digital detox! It's true that in today's date, our personal & professional lives are intertwined and our digital devices are becoming an addiction that's hard to overcome. The best way to beat this is by moving to a place where there's barely any network and 4G/5G are only dreams! Many people across the world are starting to turn to digital detox and yoga retreats, desperately looking for mental rejuvenation. It's the best way to connect with your soul and sink your mind & body.
What can be better than clubbing this entire soul searching & mindful experience with some volunteer work, that would also help you to stay engaged and at the same time, contribute towards the wellbeing of some underprivileged lives. Volunteering India has an amazing Yoga & Volunteer Adventure Program, that would let you spend 2 weeks away from the chaos and cacophony of the urban life, while you'll get to live in the Himalayas, and unwind. You'll get to learn the yoga moves while gazing at the snowclad mountains and soak in the freshness. Apart from that, you'll get to spend time with the little ones, adding some happiness to their lives.
Exploring The Offbeat Paths On A Gap Year Journey!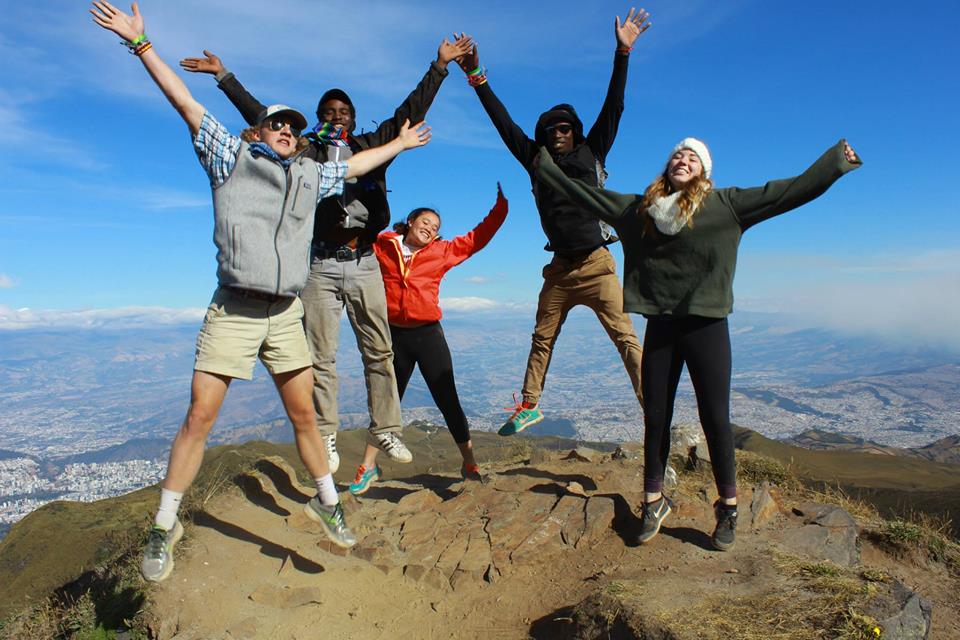 Gone are the days when people would plan trips to Paris or Miami, and spend their holidays, chilling! (Well, people still do it, but the number of responsible travelers has surely increased over the last decade!) Most of the touristic hotspots are getting overcrowded, and thus, those who are planning their gap year abroad, are focusing more on exploring countries & destinations that are seldom visited, yet have incredible things to offer! To say the least, tired of standing in queues, rubbing shoulders with other tourists, millennials are seeking experiences off the beaten path! There's a desire for authenticity.
The gap year is the time when you get a chance to immerse yourself in a new culture, gain new perspectives, learn new things, push your limits, indulge in adventure tours and contribute to something meaningful through volunteering. Go Discover Abroad has curated some incredible & exciting trekking & hiking trips in different parts of the world, where you can explore the pristine landscapes, soak in the authentic vibes, spend time with the locals and feel the adrenaline rush. While our favorites are surely the Himalayan trails, you can choose to explore an offbeat destination and experience something beautiful.
Indulging in 'Insta-Tourism'!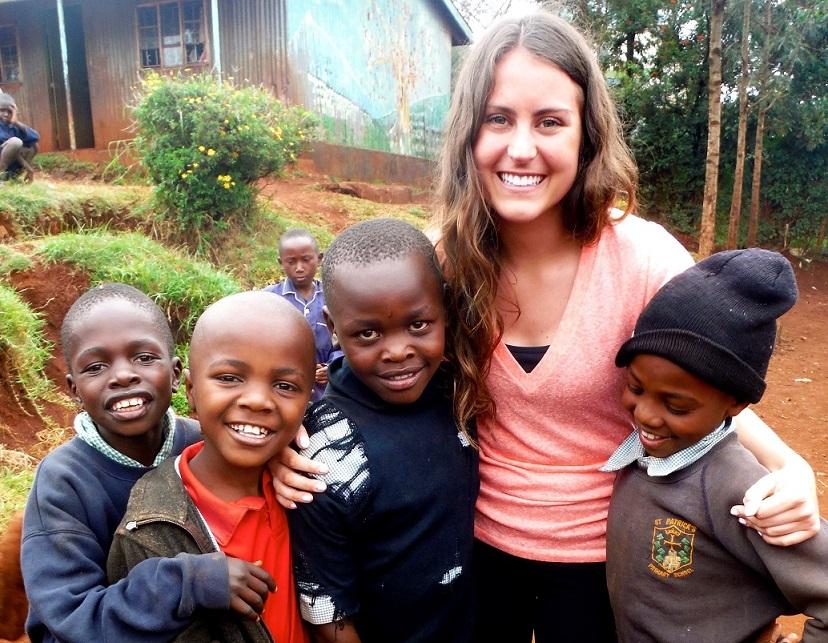 For those who aren't seeking a digital detox yet and are ready to give a boost to their Instagram feed - they can surely pack their bags and set out for an 'Insta-holiday'! With over 1 billion active users, Instagram has been transformational in the travel industry. Today, almost everyone has access to images of idyllic destinations, and are ready to replicate them on their own Insta-feed! While it has its adversities, there are upsides too!
One can't deny the fact that Instagram has played an important role in spreading awareness about global issues like 'Reduce-Reuse-Recycle' and climate changes. It has been a great tool to increase awareness around volunteering and responsible travel. 
Love Volunteers have some interesting volunteering programs in some of the exotic destinations of the world, which you can be a part of, and explore the host country as well. With more and more people sharing their volunteering experiences, a higher number of users are getting inspired and thinking of taking a volunteer trip abroad.
So, which trend would you care to follow?