Before we go deeper into why Corporate Social Responsibility (CSR) is important in today's date and the impact that Corporate Volunteering can make in society, we need to understand what CSR actually is. Well, to put it in a layman's term - CSR is not just an act of philanthropy, but much more than that. It's an endeavor taken by the companies, to ensure that everyone associated with them is good corporate citizens and recognizes the benefits of serving the communities and the environment in an ethical and sustainable way, to make a better, harmonious world.
If you think that Corporate Volunteering is a millennial's concept - then you're absolutely wrong! In fact, this idea has been popularized since the 1960s, with the introduction of CSR, which is also known as corporate social performance or conscience, as it refers to a corporate's initiative to take responsibility for its impact on social welfare and the environment.
Many companies now go the extra mile in devoting time and money for various programs that promote environmental and social causes, encouraging the employees to make a difference. Most of these programs entail costs that do not give the company financial gain, but instead, promote a positive image for the company as they help the community at large.
Importance of CSR:
While some corporations choose to participate in local programs, others choose to have a broader scope by participating in corporate volunteer programs abroad.
These programs provide a meaningful experience to corporate employees while creating an impact internationally. Additionally, a corporate volunteer trip also offers a wide range of benefits for the businesses involved as well as to employees, the host community and the environment, including:
Boosting employee engagement.
Creating a positive workplace environment.
Increasing innovation and creativity.
Encouraging professional and personal growth.
Promoting individual philanthropy.
Attracting and retaining talent.
Boosting peer learning and leadership goals.
Improving public image and brand reputation.
As a result, more and more businesses are realizing the importance of CSR and incorporating it into their overall business plan.
Impact of Corporate Volunteering:
It has been observed that employees who have been a part of a meaningful volunteering journey and has contributed towards change, are the happiest ones! They are most likely to stay for longer with companies that are innovative, align with personal values, offer opportunities for growth and development, cultivate and encourage collaboration as well as teamwork. It's necessary on the part of the employers to foster an environment where the employees would feel inspired and take up the cause of making a positive impact in the world.
Enhanced corporate culture - A company, comprising of the employers and employees, is almost like a family where each has their own aims and priorities, yet everyone has to support each other for achieving a bigger goal. According to a survey, almost 90% of the corporate employees spend about 30 hours a week with their colleagues and thus, it is extremely necessary to have an enhanced corporate culture and motivated office environment. For that, what can be better than a volunteer trip every year?
Volunteering as a team gives employees the chance to connect and find commonalities. This can, in turn, improve communications in the workplace, enhance the overall company culture and boost morale.
Boosting professional development - It's not just about hiring the best talent, but retaining them for longer is also equally important. The best employees would always be hungry for opportunities to learn new things and utilize skills outside of their daily routine.
Volunteering abroad can actually present a great opportunity for employees to take a leadership role and polish their managerial skills in an adverse circumstance, helping them to learn beyond the box. These skills and opportunities are directly translatable to the workplace. According to a United Health Group study, 87% of participants said that volunteering has helped them to develop teamwork skills.
Happy employees are more productive - As mentioned earlier, volunteering and making a difference in someone else's lives increases the sense of happiness and satisfaction. When we help someone it triggers a release of oxytocin (a chemical that boosts our mood) and also counteracts the effects of cortisol (the dreaded stress hormone).
Thus, volunteering can be both a powerful and fulfilling experience. And it's needless to say that those who are happy can always perform better than those who feel stressed and burdened. 
If you're thinking of engaging your employees in something meaningful and aim to improve the lives of others, then this is your chance to take up a cause and do something for it. Go Volunteer Abroad realizes the power of corporate volunteering and the positive impact it can have on the world community and thus, we have a plethora of incredible programs across various countries, where you can send your employees to volunteer and make an effective impact, while boosting their moral values and encouraging them to perform better in their respective spaces.
Best Corporate Volunteering Programs To Choose From:
Here's a list of some of the best corporate volunteer opportunities and all of them can be customized as per the needs: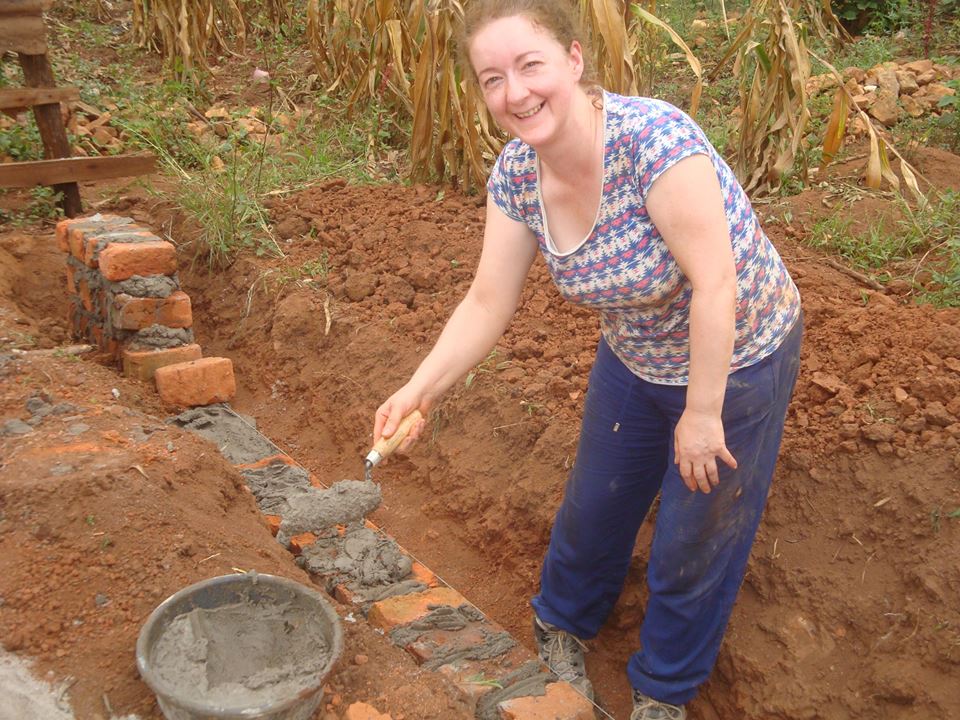 Encourage your employees to work as a team while traveling abroad and volunteering for a Community Development Program, serving people in various ways. Available across South Africa, Spain, Portugal, Sri Lanka, Cambodia, The Philippines, Uganda, Ghana, Morocco & Thailand, these programs will endow participants with the opportunity to take part in educational programs for children, take up renovation and building work, work with local NGOs in areas of gender empowerment, microfinance, and organize awareness drives. It'll surely be an amazing break from the glass cabins, indulging in something offbeat.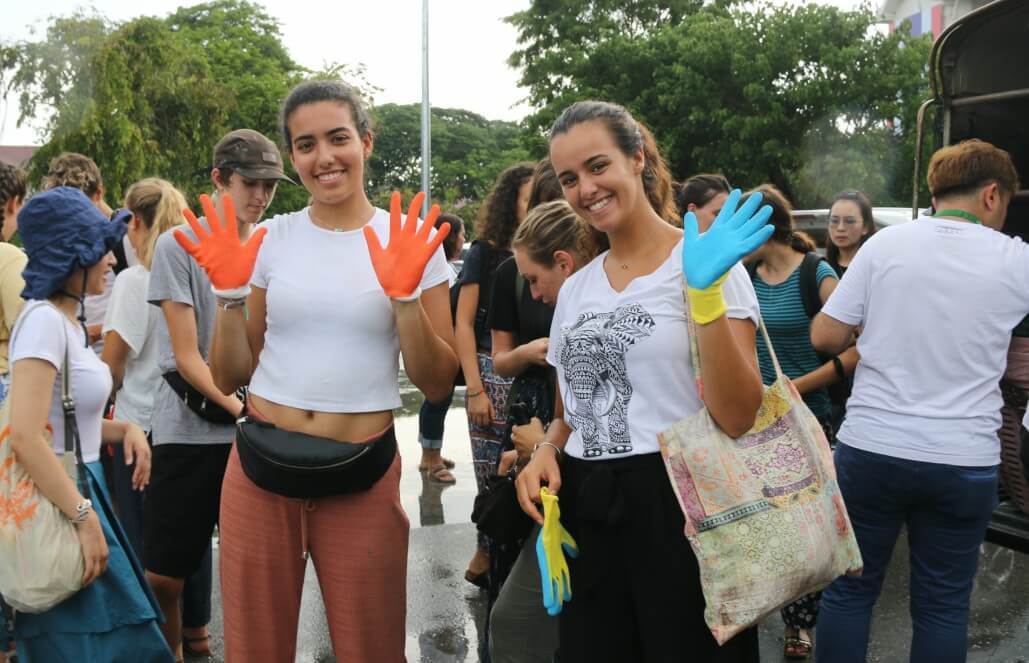 This a unique & diverse, multidimensional and constantly developing volunteer program that focuses on recycling and sustainability in Thailand! It'll be a great opportunity for your team to explore one of the most gorgeous nations, explore the beauty of the land while doing something meaningful. The goal of this program is to clean up Singburi, repurpose plastic, increase awareness surrounding plastic pollution and create machines that will make upcycling a simpler process.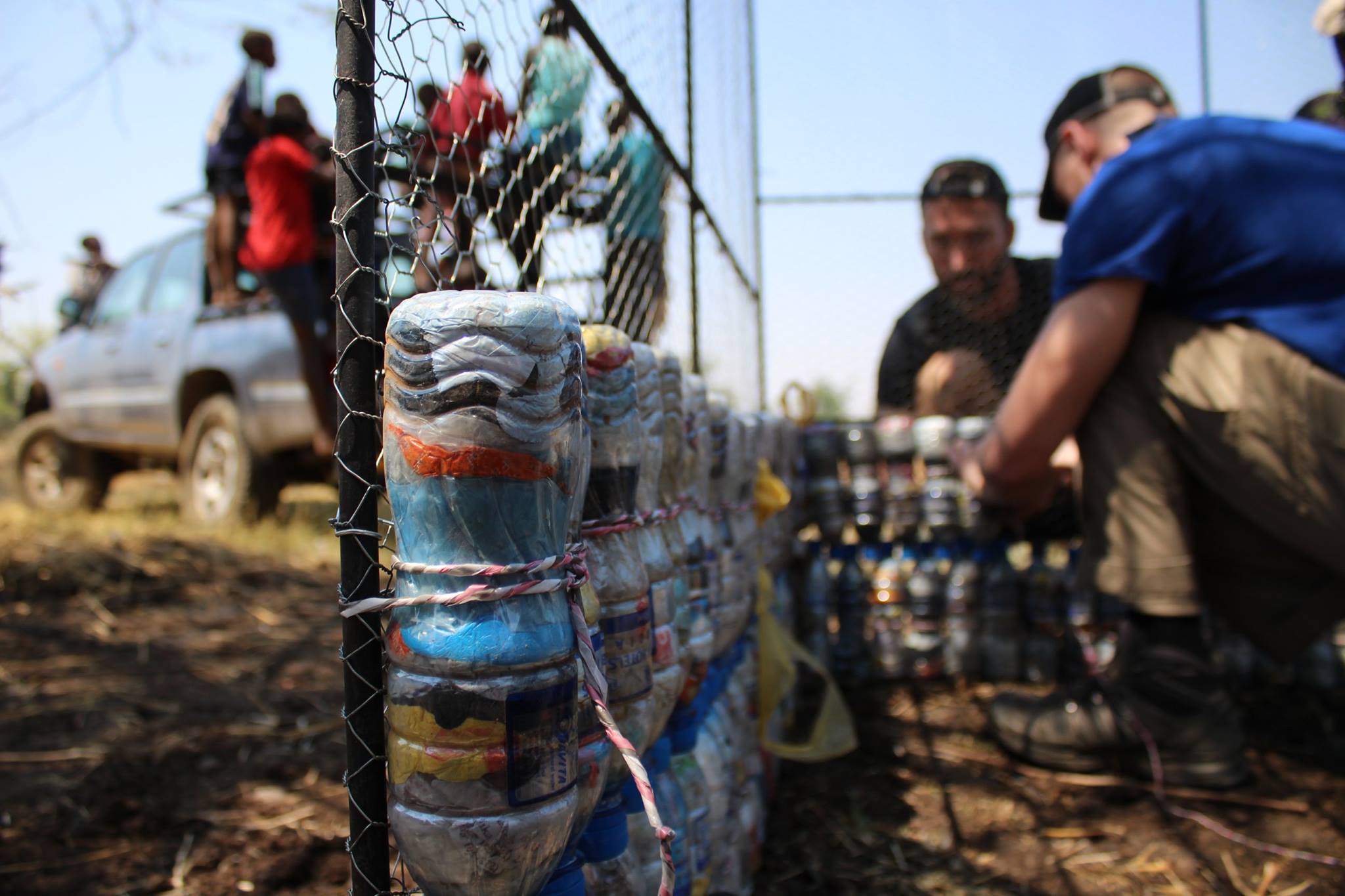 A perfect program for corporate employees, the main tasks of these programs would include educating the rural communities on the issues of plastic and litter while finding creative ways to help individuals earn an income from upcycling. Other than that, volunteers will also have to use plastic waste to create bricks for local buildings, reducing the impact of litter on the environment.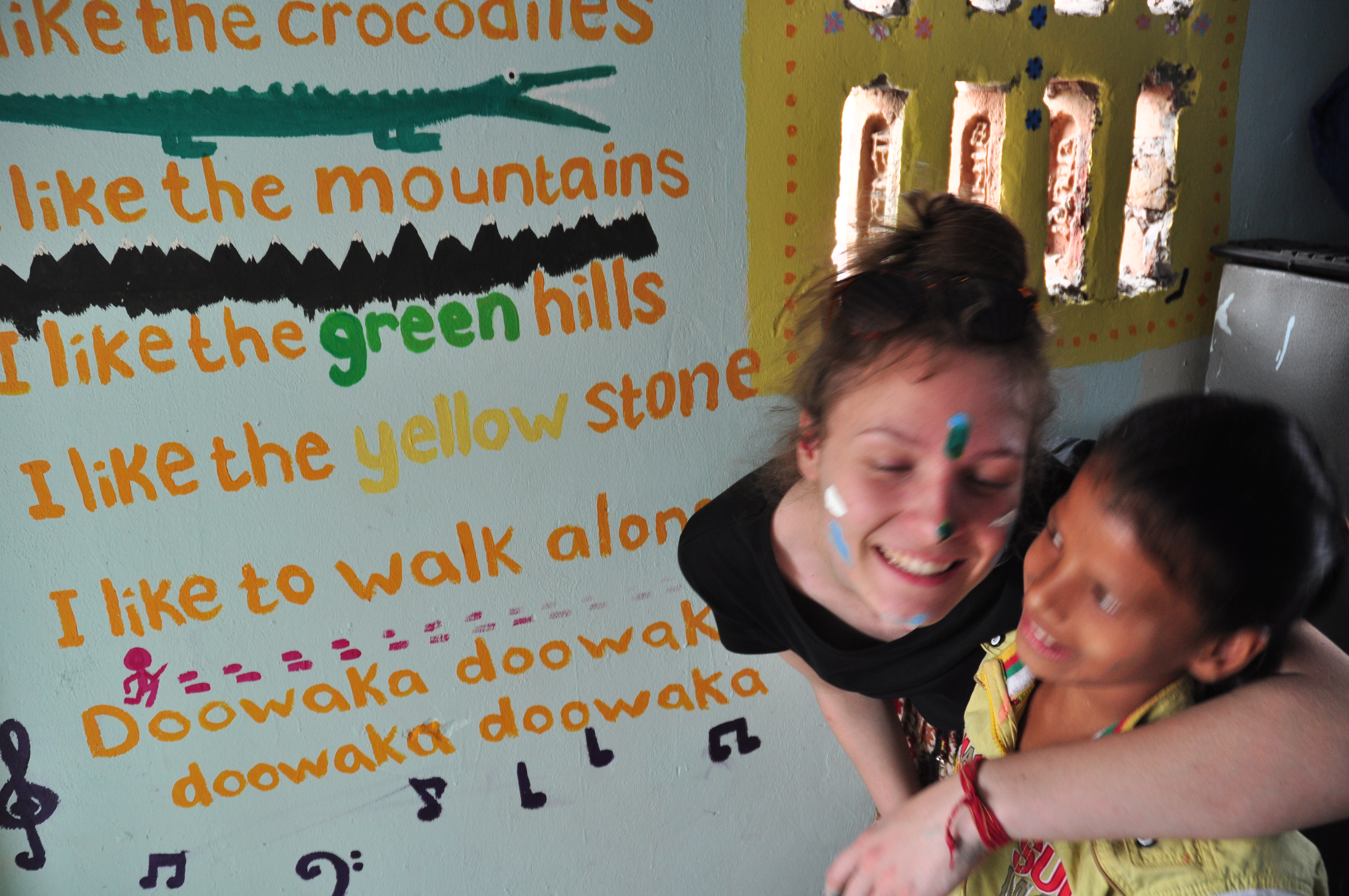 If there's a time crunch and you are planning an off-site, that would involve a balance of volunteer work and some funfilled tours as well, then this is it. Plan that much-awaited trip to India and experience the best that the country has to offer! Participants will get to explore the capital city, New Delhi as well as take a trip to Agra - the city that houses the epitome of love - The Taj Mahal. And you'll get to volunteer for the underprivileged kids in New Delhi - by helping to create an environment conducive to their holistic development in order to enable them to become a part of mainstream society.
Are you an employer or head of the HR Dept, wondering where to take your team for a corporate volunteer trip? Well, no worries! You can write to us in the comment box below! Also, if you've been on a CSR trip and have some story to share with us - we are all ears!