Are you planning for a vacation abroad, and wondering how exactly to add some spark to it? Well, those 'let's have some fun on the beach' days are over now, as more and more people are keen to take up their holidays rather seriously, and do something worthy. Needless to say, the terms like 'volunteer vacations', 'responsible tourism', 'ecotourism', 'voluntourism' etc have come into being and they define the changing mindset of travelers from all across the world.
Millennials have always been categorized as the 'over-enthusiastic' and 'adventurous ones', but these days, even families and retired people are also planning international trips with the aim to learn something new, to make a difference towards the society, to contribute towards conservation so on and so forth.
For those who think that volunteering is a long term commitment - let us clear your doubt! To be honest, it doesn't really matter how much time you can serve for, but what exactly can you add to make things positive. Even if you spend just a week at a children's home, playing and teaching the little ones - you'll get to add some happiness in their lives, which means a lot. Similarly, if you can plant 2 trees and nurture them for a week, you add to the carbon reduction.
Here are the best 5 organizations providing short term volunteering programs abroad for travelers who are looking for a meaningful holiday!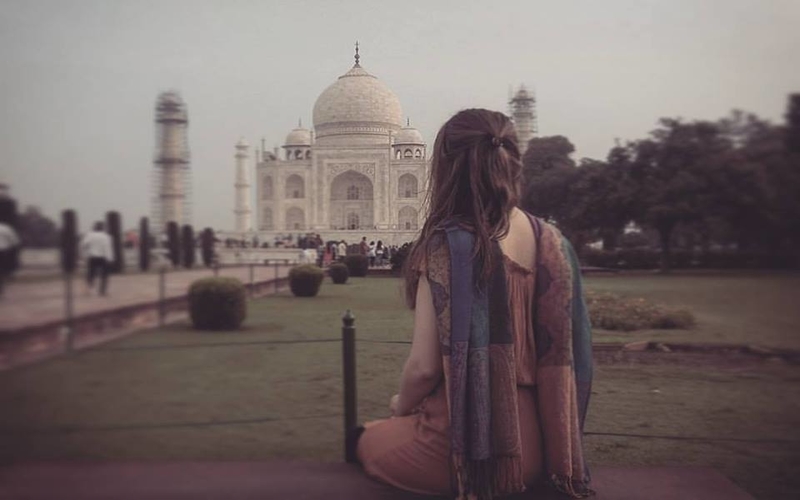 Volunteering Solutions offers a wide range of amazing & affordable 2 Weeks' Special Travel & Volunteer opportunities for those who are keen to work for 5 days a week and spend their weekends traveling and exploring the host country. These programs are available across various countries in Asia, Africa, Europe & Latin America. No matter whether you wish to be a volunteer teacher in India, or work at an Elephant Conservation Camp in Thailand, or maybe work for food waste management in Portugal - you'll get to learn a lot, and gain immense first-hand international work experience.
The 2 Weeks/ Special Voluntours are available in India, Thailand, Peru, Nepal, Kenya, Tanzania, Ghana, South Africa, Costa Rica, and Portugal. In each of these countries, Vol Sol has their staff who'll be there to assist you 24*7 and elaborate & guide you at every step. The travel plans are also curated by experts who've explored extensively, making sure that you tick off the most popular tourist places in that particular destination!
A perfect chance for solo backpackers and gap year travelers, high school/college students as well as for families looking for a meaning experience abroad - these programs will not only help you to contribute effectively but also expose you to the local culture and lifestyle, soaking in the authentic vibes!
"I enjoyed working on the placement with all the kids. However, I would prefer to be given some activities we could use to improve the English level of the children because the placement teacher insists on teaching only the ABC, animals and fruits name that the kids already know. The place we stayed was in a very nice area, close to a  market, clean and comfortable and the meals were tasty and very well cooked. The coordinators and staff were really nice people, always willing to help and offer their knowledge and support. Thank you, everyone!!!" - Tsampika Kelepera, Volunteer in Delhi with Volunteering Solutions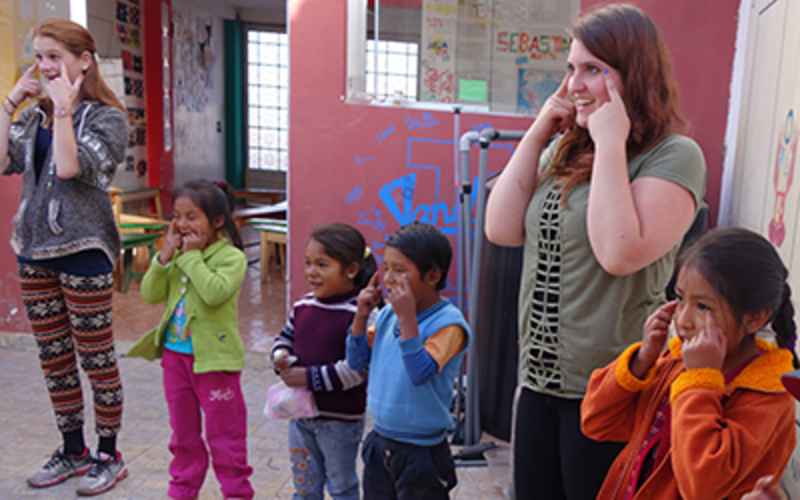 United Planet has curated these 'Short Term Quest' Programs for those who have a time crunch, yet eager to impact the society as well as learn new things from their experiences. It'll be a great opportunity to connect to people from different parts of the world, get to know more about a new culture, learn a new language, live a life that's different from that in your homeland, and grow as a more humble & compassionate human being.
These short term programs are available in Chile, China, Costa Rica, Ecuador, Ghana, Italy, Japan, Nepal, Peru, Romania, South Africa, Spain, and the USA. You can choose from Childcare & Education Programs, Global Healthcare Programs as well as Environmental Sustainability Programs and work under professional guidance, to deliver the best outcomes possible. These programs are quite popular among the students who look for summer break/ winter break opportunities abroad, with the aim to impact lives while gaining some work exposure, to boost their career and enhance their confidence.
"I have made some of the best memories during my Quest, and my stay in Peru was and always will be a monumental time in my life. I feel that I made a real difference in the lives of the children in my project, and I can say without a doubt that they had (and are continuing to have) a huge impact in mine. I felt immersed in the culture and lives of Peruvian families. My excursion to Machu Picchu was an amazing and spiritually enhancing experience. I will forever cherish the memories of my day at the monumental Incan ruins. My overall experience on my United Planet Quest to Peru was everything I had hoped for and more. I will have these memories for the rest of my life.
I have always been bothered by people who come back from life-changing experiences and simply say 'it can not be put into words,' but I am beginning to understand where they are coming from." - Karsen G., Volunteer in Peru with United Planet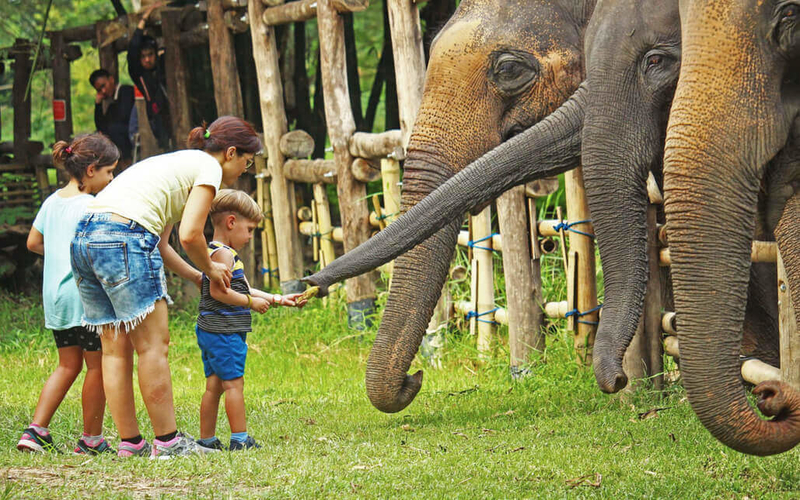 Wish to be a volunteer for marine conservation on a private island in Belize and live the exotic beach life while improving the living conditions of a variety of different sea life? Or maybe, you are keen to serve as a volunteer at a wildlife park in Port Stephens, Australia, where you will get to spend time with rescued, orphaned and endangered species like kangaroos, wallabies, koalas and more? Or maybe the thought of assisting conservations in China excites you much, as you think of protecting and nurturing the lives of the Giant Pandas? Well, no matter what - but the amazing short term volunteer programs offered by Go Eco will surely keep you on your toes and let you experience the goodness that you've never even imagined in life!
For those who have always thought to learn the tricks and hacks of organic farming, now is the time to set out for an amazing learning journey, and work with others while you get to know how to grow your own veggies! The Sustainable Farming Programs are available in Kenya, Costa Rica, and Japan.
Go Eco has lined up around 15+ fantastic volunteer abroad opportunities, ranging from Shark Conservation to Restoration of Angkor Wat, Teaching as well as Health Care and more! So go ahead, and choose what suits your tastes and preferences, and set out for a journey that'll change your life!
"As my time in Thailand came to an end, I realized I didn't want to leave. Volunteering in Thailand was truly an amazing experience with wonderful people from all over the world. I was able to learn about a new culture and explore an amazing country. I know the friends I made will be in my life for a long time! Even though I was only in Thailand for a short period of time, I know I helped make a difference in the lives of the children I met." - Sophie, Volunteer in Thailand with Go Eco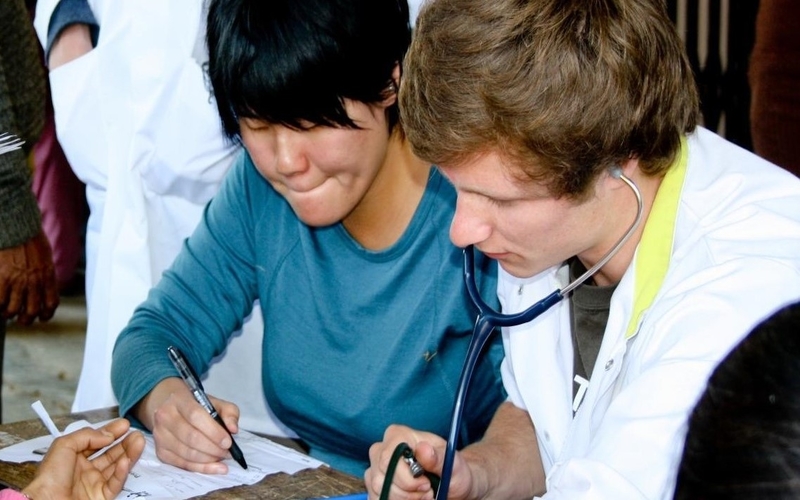 Projects Abroad has earned an international reputation for curating and organizing meaningful volunteering tours across the world, and their 'Short Term Programs' are divided into Flexi Trips (where you can choose your start and finish dates), Team Trips, High School Specials, and Grown-up Specials - and most of these are for a duration of 2 weeks.
Some of the most interesting and popular programs are Conservation Volunteering in the Galapagos Islands, Shark Conservation Volunteering in Fiji, Volunteer Conservation Work in the Himalayas in Nepal, Incan and Wari Archaeology Volunteering in Peru, etc. Sounds exciting, right? Well, there's no doubt about the fact that Projects Abroad has intervened into the niche categories and giving volunteers the opportunity to work for the ongoing programs so that they can contribute and create an impact. Long term commitment is not mandatory, but the willingness to work and make a difference is enough - and you'll surely learn a lot through this endeavor.
Apart from the work, you'll get to meet some incredible travelers on the way, know more about their journeys and create wonderful travel memories with them. Who knows, you might just find your favorite travel buddy out there!
"I am currently a nursing student in the sunny state of Florida. I decided to do the Medicine Project with Projects Abroad in early August. Choosing Nepal was easy for me because I knew I wanted to go somewhere in Asia. I remember waking up bright and early that very first morning after a 24-hour flight. I was woken up to the sound of cows mooing, motorbikes and bustling streets. After a short tour of Thamel, I was taken to my placement to meet my supervisor and then taken to my host family where I would spend the rest of my trip. I was placed at a local cancer hospital. My day began at 10 am and was about a 25-minute walk from my host family's house. There, I was able to shadow doctors throughout many departments within the hospital. I met amazing volunteers from all over the world, and was able to meet plenty of locals who we would spend hours chatting with over delicious coffee learning about their different customs and cultures." - Barbara L., Volunteer in Nepal with Projects Abroad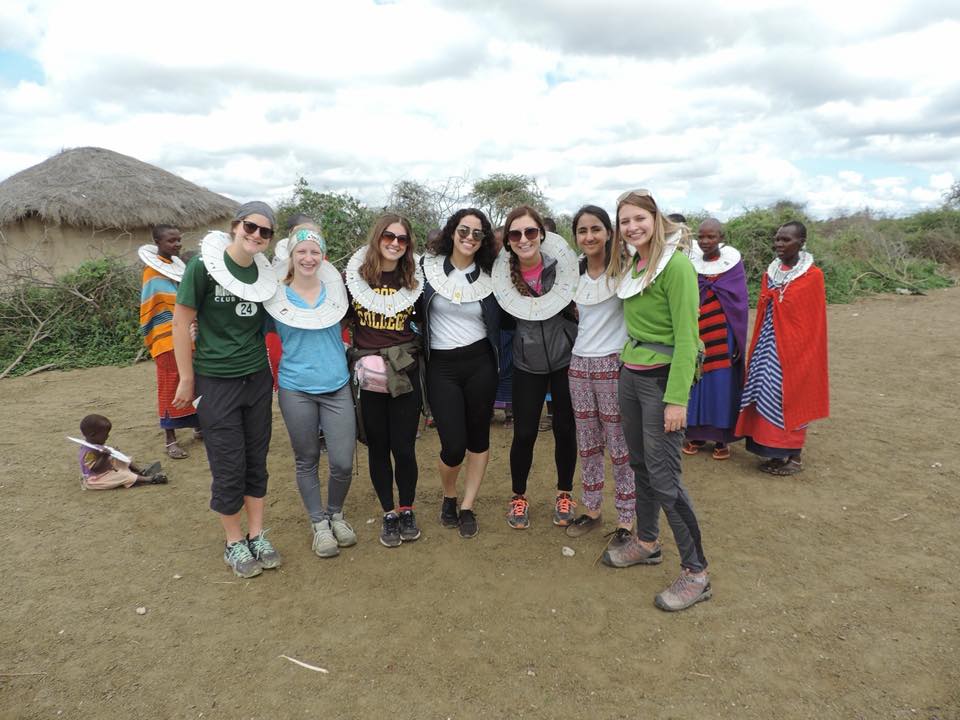 If you're looking for a unique way to spend your holidays within a budget and gain valuable experience that you can cherish for a lifetime, then Go Discover Abroad has it in store for you. While most of these trips are for a span of 2 - 3 weeks, you can extend them if you fall in love with the place & the people, and urge to stay a little longer & volunteer. The incredible 'Discover' Tours will let you volunteer for meaningful programs like teaching, childcare, women empowerment, elephant care, etc., on the weekdays, and you can have the best weekend escapades with your fellow volunteers! You can choose from Discover Thailand, Discover Nepal, Discover Tanzania, Discover India - and they have various other travel & volunteer opportunities too!
Being a part of these incredible adventure tours, you'll get to broaden your network, meet people from different walks of life and share idea, explore places with the natives and get to know more about their culture and traditions. Meant essentially for gap year travelers, students seeking international work experience and backpackers - there can be no better way of exploring a country, other than setting out for a 'Go Discover Abroad' Tour!
"Tanzania is the best African country, I got to know only after visiting it. It was a different yet beautiful experience. I visited the Ngorongoro Conservation Area as well as Lake Manyara National Park. It was indeed an amazing experience." - Manuela Sanchez, Volunteer in Tanzania with Go Discover Abroad