All you do-gooders out there, are you looking for the best way to travel and live with meaning and a higher purpose? How about some different sort of adventure beyond the tourist trail? Why not volunteer in Europe? Spend time while getting to know a country by volunteering overseas. 
I know what you may be thinking, how can someone replace travel with volunteering. Right?
But that's the best part, volunteering and traveling side by side. That would definitely be a life-changing experience. 
Regardless of how many tourists travel to Europe each year though, far fewer take the time to learn, experience, and explore as a volunteer.
But you, you're different. You don't just want to visit castles, you want to help restore castles. You're just as interested in visiting the beaches as you are in conserving them.. You want to immerse yourself fully in a European lifestyle by living and volunteering abroad in Europe.
So, just choose the country which you want to volunteer in, from these best ones in Europe.

Spain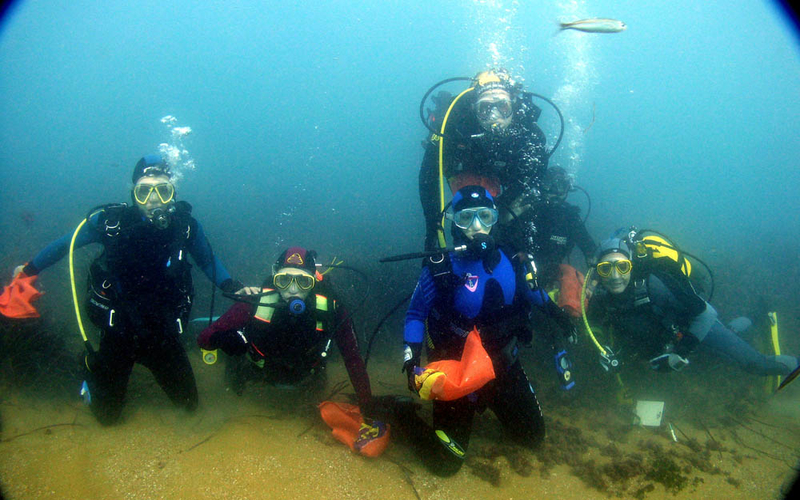 This conservation project is located in a quaint beach paradise, Denia, about 100km from Valencia. As a part of this program, you'll learn how to minimize the adverse environmental impact that happens due to flourishing tourism and also about the importance of marine research programs. You'll learn to acquire new skills and have an adventurous joyride while working with an efficient team and it'll surely benefit you in your career ahead.
Work with an amazing bunch of people at the beachside in the picturesque town of Denia.
Gain international work experience.
Dive into the sea and spend some time underwater with the marine life, working for their preservation.
Live with the locals, immerse yourself in the Spanish culture and learn the language.
Explore the architectural grandeur of the monuments and various heritage sites in Valencia.

Portugal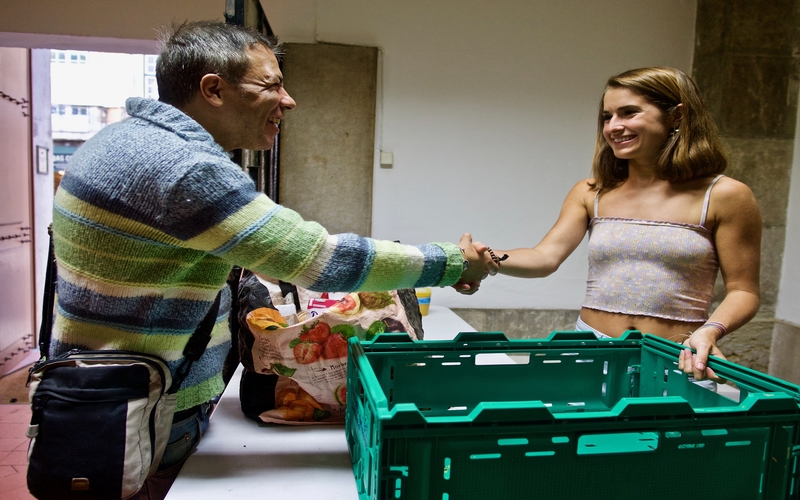 Being a volunteer for the Food Waste Management Project would be a perfect choice for gap year travelers, who wish to travel and make a difference. If you are keen to volunteer for a social cause and help several hungry people to have a stomach-full meal, then join us and help in contributing towards the cause of reducing food waste in Porto.
As a part of the program, you will actively contribute to fighting food waste and hunger in a structured system that feeds over 3000 people on an everyday basis. You will help the local teams in collecting, organizing and distributing the food excess from restaurants and cafés to fight food waste in the city. Volunteers will also help in a center which recovers food, in good condition, from supermarkets, cafes and local restaurants and re-distribute it among homeless people, families and elderly in need. These are people who need food support for their families as well as themselves.
Volunteers will get to work across the centers in Porto. Their tasks will include collecting food from local providers, assisting with the packaging it, cleaning used containers, assisting with sorting and storage of any food left for the next day, distributing it to the underprivileged families and clean up at the end of the shift.
It'll be immensely satisfying to volunteer for such a noble cause.
Volunteer to make life better for the underprivileged ones
Structured all-inclusive program with 24/7 support
International exposure to a different working culture
Fun and meaningful experience with other people from all over the world
Chance to explore Portugal's hidden gems

Greece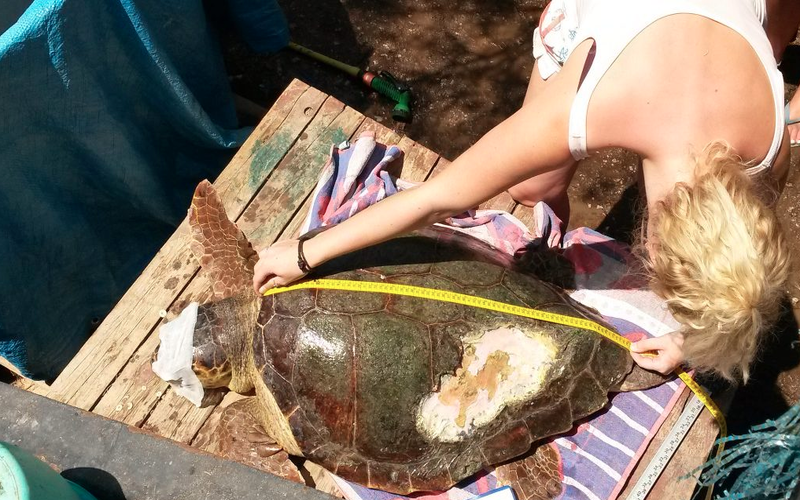 Based in the beautiful Bay of Kyparissia in the western Peloponnese, you will be involved with conserving and protecting one of the most important loggerhead turtle nesting areas in Greece.
You will be involved in surveying the nesting activity of female turtles, this will happen daily, as the turtles come out to nest during the night. Once a nest has been located you will be given the task of protecting it from predation and flooding by the rising ocean tides. These activities will help you in providing vital conservation information in workshops to international visitors and the local community members.
GVI works in conjunction with our local partners to ensure you receive all the necessary training to meet the project's objectives as well as providing opportunities for you to explore the fascinating Greek culture.
Hands-on work with one of the most endangered species in the Mediterranean
Seeing turtles lay their eggs and watching the hatchlings head for the sea
Exploring nearby nature reserves and admiring the local architecture
Experiencing Greek culture
Taking your first steps towards your career in conservation and making a lasting contribution in the preservation of endangered turtles.

Italy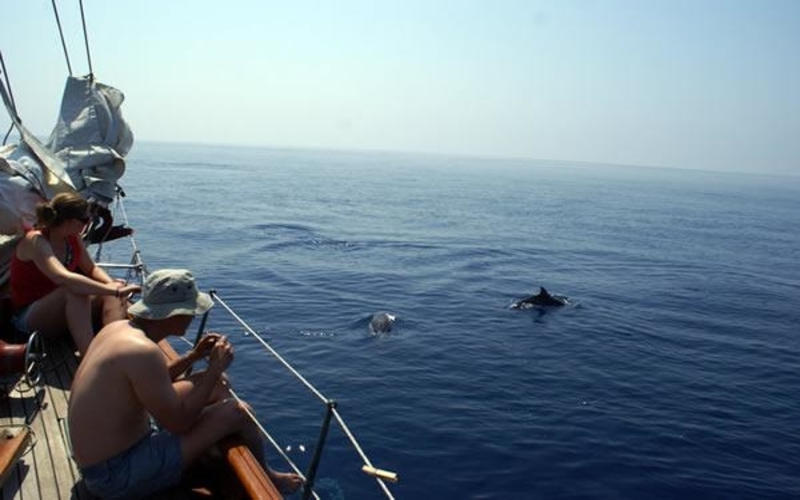 Weather permitting you will sail out every weekday and help researchers in studying dolphin behavior. It includes recording geographic position, assessing group size, composition, and formation, observing the surface activity patterns as well as the surfacing intervals. This sampling is complemented with an acoustic recording of dolphin vocalizations to relate sounds produced to dolphin behavior. All participants are given an important role and are required to help in data collection. No previous experience is required. 
At the beginning of the project, volunteers will be trained to undertake specific tasks including dolphin watching, underwater camera monitoring, behavioral data collection, and photographic identification.
Both on and off the project there is a lot to gain from this rewarding experience. On the island of Ischia alone one can visit various ancient sites from Roman and Greek colonial remains to Aragon Castle, reach the impressive summit of Monte Epomeo through the wooded footpaths or take an excursion to the neighboring islands of Capri and Procida. The island is volcanic in origin and is the site of a number of thermal springs, ideal for relaxing after a day's sailing. More simply one can swim and sunbathe on the local beaches and share the local social life. Essentially the work atmosphere is quite informal as well as relaxed and you will be offered a wide range of activities and options.

Ireland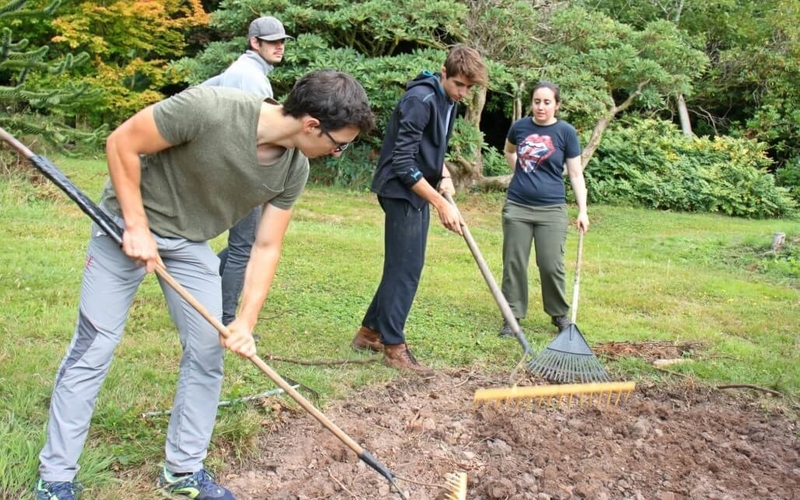 Join GoEco in the green hills of Ireland to lend a hand at a sustainable farm and its cafe! Volunteers on this program will be lending a hand at a sustainable farm just 45 minutes from the city of Cork that aims to create farming techniques that are sustainable for the natural environment. Volunteer tasks range from hands-on farming work and farm maintenance to selling fresh produce at a farmer's market to preparing coffee at the farm's cafe in the city. Volunteers will work three days at the farm and the farmer's market and spend two days per week at the cafe in Cork. 
The city of Cork is filled with touristy things to see- from a butter museum to various art galleries and countless historical structures. As for things to do, Cork is a seaside city, so you can enjoy a night-time kayak adventure or even go whale watching, depending on the season. The local field team can assist volunteers in planning the weekend getaway trip.
Experience both rural and artsy, urban Ireland
Do meaningful, hands-on volunteer work at a sustainable farm as well as the farmer's market
This farm aims to create techniques that are sustainable for the natural environment
Learn to make fresh yogurt, care for farm animals and work in the organic vegetable garden
Explore Ireland's lush green landscape during free time with your fellow volunteers

Romania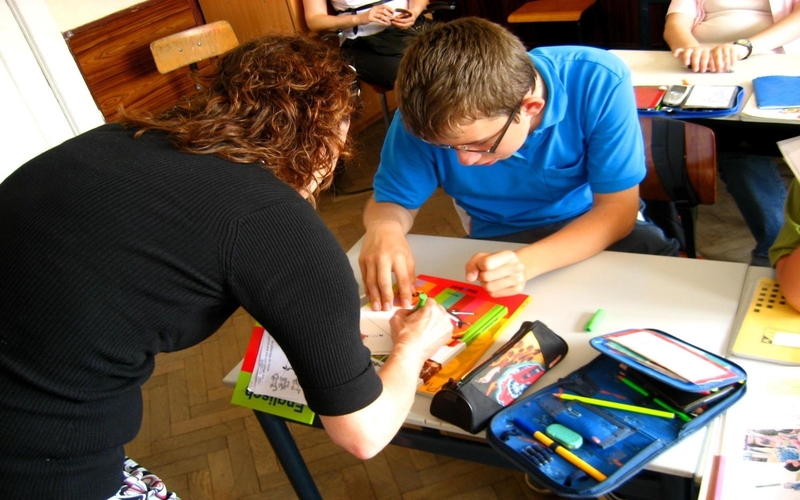 Our childcare high school special in Romania is a great way to introduce you to working with kids and international travel in a very safe environment. You'll get to work alongside caregivers and local teachers at kindergartens and care centers in disadvantaged areas.
Overcrowding is a problem in these placements. Teachers and caregivers are not able to give each child the attention they need. Because of which, some students struggle to keep up in class and end up falling behind in their learning. To address this issue, you will be focusing on English lessons and teaching fun, educational activities that encourage learning through play.
You can also lend a hand with the community work at your placement. That includes building a garden,  cleaning furniture or painting walls.
You'll live with a local host family or at a guest house in Brasov with the other volunteers. Our staff will ensure you get involved in plenty of volunteer work and a few social activities as well. The supervisor will accompany you throughout your project and even give you insight into the Romanian culture.
In Romania, you'll work with children at kindergartens and care centers wherein you'll be asked to:
Teach English classes to improve kids' language skills
Plan fun educational activities that encourage the children to learn through play
Assist in the renovation work
Learn about Romanian culture and traditions alongside other high school students

So, where would you like to go for volunteering in Europe? Your volunteering trip to Europe would definitely be worth it! If you've already volunteered in the continent, then let us know about your experience here (in the comments section below)!! For more inspiration, you can follow us on Instagram and Facebook.