As a medical professional -- or a doctor/nurse in making -- you've already set your life's mission to help and serve people. You've likely put in countless hours learning how to care for your patients in mind, body, and spirit. This level of commitment to helping others can take a toll, and for some doctors, nurses, and caregivers, this means that their first thought when it comes to traveling is a long, relaxing vacation on a sunny beach or a tranquil rainforest retreat.
For others of us, the idea of traveling inspires a continued desire to give back. Volunteering abroad, in general, can be a way to do this, but if you've made the lifelong commitment to healthcare, you may want to find an opportunity to continue your mission while abroad. Which is why it's perfect to consider doing a medical volunteer abroad program.
Generally, a medical volunteer program is like a hands-on learning experience of what you have already learned in your graduation. It's like meeting new patients where they are, maybe in a hospital or clinic and giving them the care and attention they need.
To help you find a program that you can do while abroad -- or tack onto the rest of your vacation -- here are the best medical volunteer abroad programs according to the Go Volunteer Abroad community: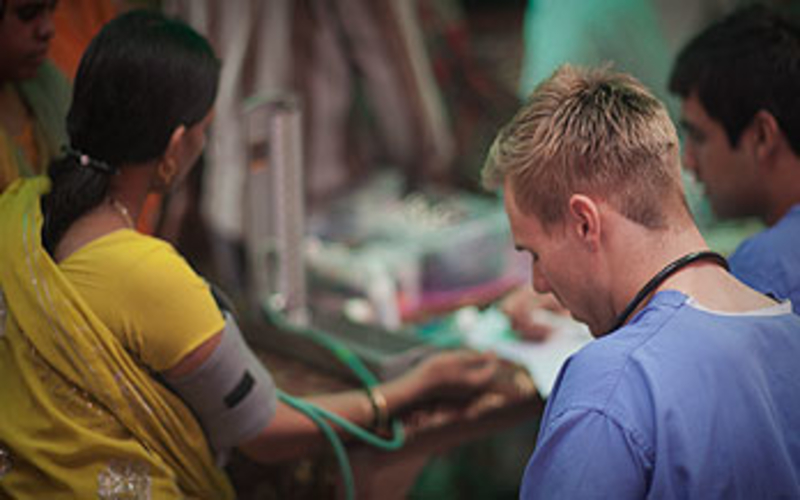 PMGY's medical volunteer program in Bali offers a great opportunity to gain experience and insight into the Balinese health care system. This program allows you to learn from the local community as well as support them.
Bali is the home of PMGY in Indonesia. This land is one that still revolves around culture and religion. Though healthcare has developed tremendously over the last decade, the people of Bali are still deeply rooted in their customs and religious beliefs; especially regarding healthcare. Joining the medical program in Bali will open your eyes to the traditional beliefs of healing along with the evolving care of Western medicine within this region.
On an ad-hoc basis, participants on the medical program may have the opportunity to get involved in some of our community outreach programs. Often, these opportunities offer participants to perform basic hands-on tasks, such as taking vital signs, including blood pressure, temperatures, pulse, and respiratory rates. There is also a chance to learn more about herbal remedies and traditional treatments. This may include some of the following placements:
Local Birth Clinic
Charity for Stroke Victims
Elderly Home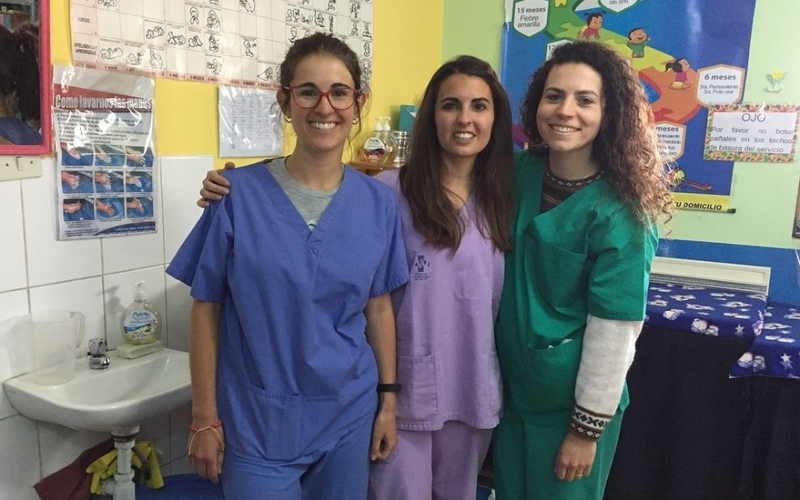 The Medical Volunteer Program in Peru will enable you to make a meaningful contribution to the lives of the people and will also help you to learn about the healthcare system of the country.
Volunteers working in this program make a genuine contribution to Peru's hospitals, health clinics, and medical centers. Volunteers mainly get to work in medical clinics which provide care and treatment to the people residing in the underprivileged areas of Cusco.
Depending on your medical experience and Spanish language skills you will be given tasks such as assisting with various procedures such as giving vaccinations, suturing wounds, being involved in the daily procedures of medical centers, help with taking vital signs of patients, observing or directly providing various sorts of assistance to the existing doctors and nurses.
The Health Care Program is particularly suitable for premed and medical students who want to gain valuable clinical experience by working with professionals. All the volunteers in this program work in the capacity of assistants to the doctors as well as the nurses.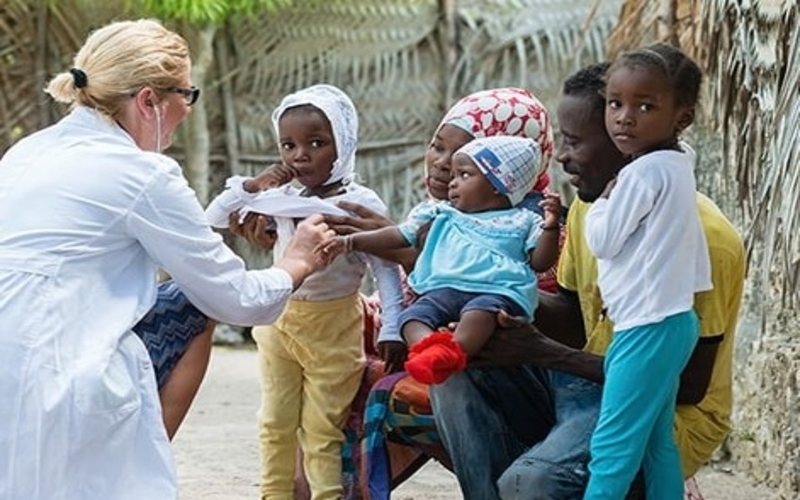 As a medical volunteer in Ghana, you will be working in a local clinic or hospital, helping to lessen the burden of the medical service. These facilities are in desperate need of additional help because they are often stretched to breaking point. This is where you come in! Whether you are a doctor, nurse or a medical student, you can use your skills for taking care of the local community, whilst learning invaluable professional and life skills from the local healthcare teams.
Your work will totally depend on your prior medical experience. We very much welcome medical and nursing students, especially as part of elective programs and internships, as you will have the opportunity to put into practice the skills you've learned whilst helping those in real need. 
You will spend the first few days shadowing a local doctor and learning about the local techniques and common diseases in Ghana. Once you'll be comfortable with all that, then, you will have the opportunity to perform some basic procedures under supervision. General responsibilities for medical volunteers include prescribing and distributing medicines, assisting with births, dressing wounds, and taking rounds.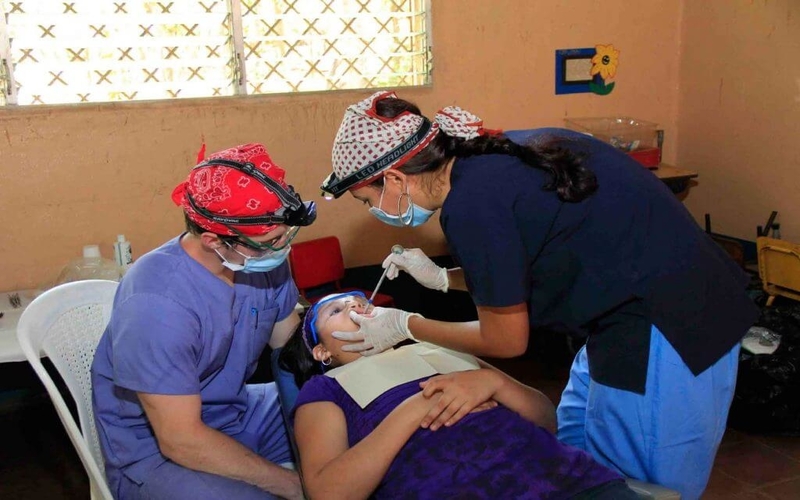 This medical volunteer program in Kerala will allow you to fully immerse yourself in a whole new culture whilst getting essential work experience to grow and develop within your field, no matter what your discipline is. Taking your medical elective abroad will give you a golden opportunity to work in a supervised environment whilst getting a chance to travel, explore and meet new people along the way.
This program caters to medical and nursing participants of all levels (enrolled at Medical School or University already) and provides a comprehensive insight into the medical system of India with immense learning opportunities. From beginners in Year 1 who have an interest (but no experience) in the field to advanced 5th-year students looking for specific specializations, we have all the bases covered.
Kerala is the only state in India which has a reputation for quality public healthcare and medical services, which is remarkable. In recent decades, however, the dependence on public health care has declined substantially and private sector hospitals are now more prominent. Participants working in the private sector will have access to a larger and wider network of medical professionals, range and volume of patients and exposures to a comprehensive set of wards and special units that they would not have access to in the public sector. As the private sector hospitals are extremely competitive there is also a greater volume of future doctors and nurses as the sheer volume of patients they get is increasing.
We place all medical and nursing students (those who have at least some university experience) at the private hospital, where they get exposure to a wide range of patients and cases available in Kerala, all under the watchful guidance of a professional and caring team of doctors and nurses. Participants will have the opportunity to get exposure across a range of wards such as General Medicine, Paediatrics & Neonatology, Imaging & Radiology, Emergency, Anaesthesiology, Oncology, Cardiology, Neurology/Neurosurgery, Gastroenterology, Urology, Gynaecology, Surgery, Orthopaedics.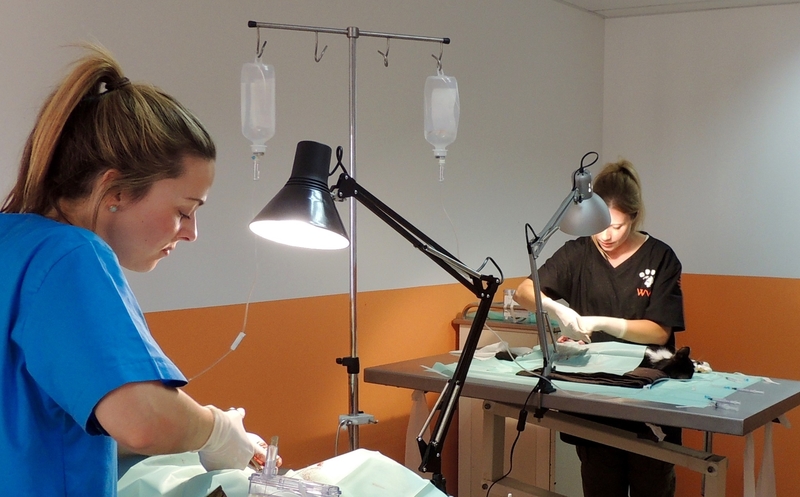 If you are a Pre-Med, Medical or Nursing student looking for a perfect volunteering option where you can serve the underprivileged ones and gain first-hand learning experience, then you must opt for this Medical Program in Malawi, and work with the rural communities of Mangochi District. The project focuses on improving the health care system through education and awareness, as well as supporting medical treatment. It will also give you a chance to observe the healthcare system in one of the most underprivileged countries in the world. Go Discover Abroad aims to provide a better life to the citizens of this Third World Country and you, as a medical volunteer, too can make a huge difference to the lives of the natives.
You'll have to assist the local volunteers for the home-based care program to raise awareness about various diseases like HIV/AIDS and malaria prevention and even personal hygiene.
You might also have to pay home visits to chronically ill patients on a regular basis and treat them till they feel better.
Volunteers will be involved in basic dressing and bandaging, cleaning wounds, referring patients to the hospital for more serious wounds, etc.
Volunteers with the relevant experience can assist the professional doctors at outpatients department, female ward, male ward, a maternity ward, a nutrition unit, a laboratory, a pharmacy and basic dental treatment at the rural community hospital.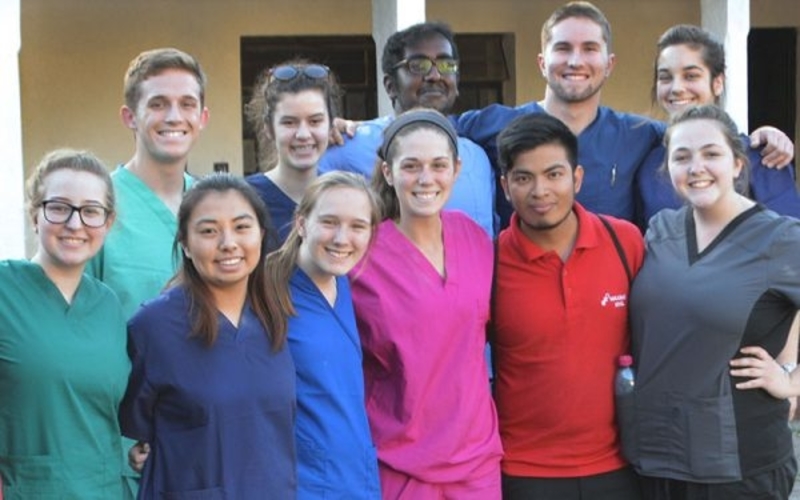 Maximo Nivel's healthcare and medical volunteer programs provide international volunteers with the opportunity to work in hospitals, clinics, and other healthcare facilities. You also have the chance to take part in week-long medical campaigns, vaccination programs; and you learn about healthcare systems in Guatemala
In Guatemala, hospitals and clinics are often understaffed, they even lack resources, and are not at all properly funded. But still, there is a universal healthcare system and the quality of service that can be achieved under less than the ideal circumstances provides an amazing opportunity to learn. As a medical volunteer, you can help make a true difference in the lives of the people of Guatemala.
 
Choose the one that fits with your experience and expertise. It's time to help the locals and serve the community by making a difference in their lives. We hope that together, we'll be able to bring a change! For more inspiration, you can follow us on Instagram and Facebook.