Find out the best gap year volunteer programs abroad. After years and years of textbooks, classrooms, and exams, you're probably feeling ready for a change of scenario. Why not take your learnings beyond the four walls of a classroom and set out for a gap year?
Gap years are an awesome way to learn more about yourself and the world around you. There are endless options to choose from for your gap year experience; gap year programs operate all over the world for a range of different experiences and activities. There is a program for everyone!
But while you're off scratching that travel itch, why not help others as well? Many travelers choose to volunteer abroad for a gap year. It is a rewarding way to spend time abroad and allows you to explore new places while giving back to the community in a meaningful way. Gap year volunteer programs abroad will surely be the best part of your trip. They are a great resource for finding volunteer placements, and many help with visas, meals, accommodations, and more. 
Which gap year program is the best?
The best gap year program is the one that you find the best for yourself. In other words, what might be the best, perfect fit for someone else might not have anything to do with your interests. Just like you shouldn't choose a university by ranking alone, you shouldn't choose a gap year program by the reviews alone.
When it comes to choosing the best gap year program for you, you need to think about your end goals. Are you looking for work experience that will set you apart in your career? Do you want to teach a language or skill abroad? Would you want to work for a community in another country abroad? Depending on what you want and where you want to end up, the best gap year programs for you will be completely different.
Are these gap year trends the perfect fit for you?
No matter who you are, you can benefit from the fact that it's becoming easier than ever to communicate across cultures, more valued than ever to have the intercultural experience, and more flexible than ever to pursue your education. If you're looking for the best gap year programs after your high school, then you have many options at hand!
All this means that you shouldn't feel limited by what you find available at first glance. If there's a program you're dreaming of, whether it's researching turtles off a beach in Sri Lanka or teaching English in a Himalayan village, it's either out there for you to find, or you can create it yourself. 
Here are our top picks for program providers for gap year volunteer programs abroad!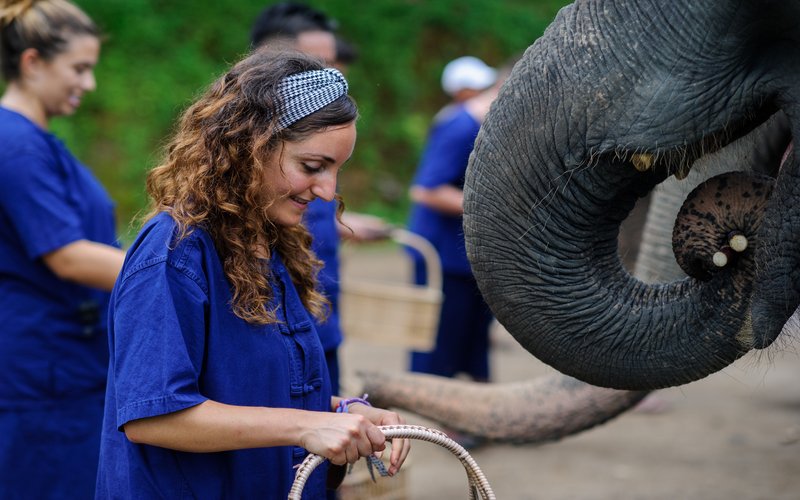 Available In: Africa, Asia, Europe, South America, North America & Australia.
Time Duration: Dates and duration depends on project and location
Why Go Discover Abroad? It is known for its gap year programs because it has the best gap year volunteer programs other than gap year travel ones. Choose from their wide range of affordable, exciting and rewarding volunteer abroad programs and make a real difference during your gap year trip! In the end, it'll be the impact of your hard work that'll make you feel the ultimate satisfaction.
The Elephant program was really good. I stayed in Chiang Mai and everything was what I expected a more. The GDA staff really takes good care of you and gives you advice considering travel and everything else you might ask about. You get to meet lovely people and working with elephants is simply magical." - Emma Baker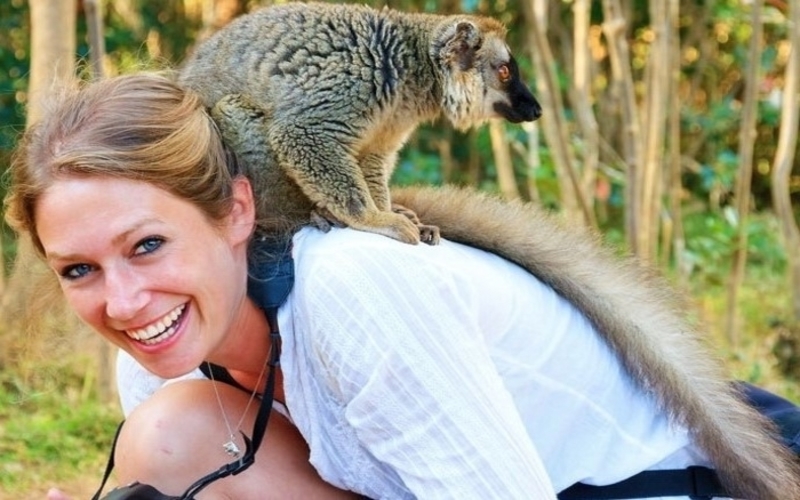 Available In: Various locations worldwide
Time Duration: Year-round, the duration depends on project and location
Why Frontier Gap? Beyond organizing volunteer abroad programs, a large part of Frontier's work is scientific research and publication. By volunteering abroad with Frontier, you are supporting their research, which has real-life consequences for making the world a more sustainable place! This all happens while you are helping the community in a direct and personal level. With various programs offered all over the world, it's a win all around! 
"This was my first time volunteering on a trip abroad. I loved how there were many projects you could survey on, giving you a taste of what field you might want to go into. Cooking together turned out to be better than I thought, every meal was amazing, even though some meals had more pepper than others. The howler monkeys were a great alarm clock every morning, we all loved those, and the gentle rock of an earthquake that rocked us awake...good times. Overall the staff was lovely and friendly made everyone feel like a big family." - Megan McBride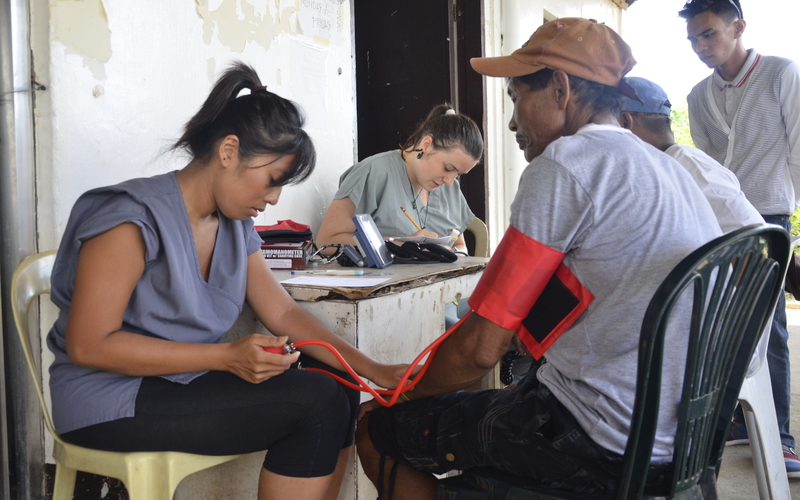 Available In: Various locations around the world
Time Duration: All year round, dates and duration depend on project and location
Why Volunteering Solutions? Volunteering Solutions has hosted participants from different parts of the world, who effectively contributed to the development of the projects and made a change in several lives. Their programs have been crafted with the utmost concern, focusing on the well being of the receiver and satisfaction of the giver. 
"It was truly an amazing experience. The organization was very organized and the orientation to the city and with my placement went smoothly. I felt a sense of connection with the people and the culture. I would like to work with them again and I highly recommend this organization to everyone. Thank you Volunteering Solutions for allowing me the opportunity to do a medical mission in the Philippines." - Rianna Bisco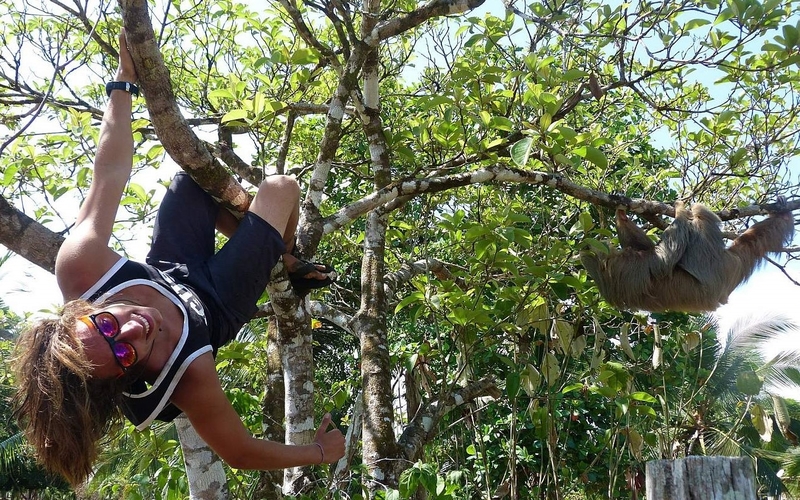 Available In: Across the globe.
Time Duration: All year round, dates and duration depend on the program
Why Gapforce? Gapforce knows gap years! They offer amazing gap year expeditions abroad, including the optional multi-country extended trips. Their mantra is to offer a thrilling and safe adventure for gap year volunteers abroad, with plenty of adventure travel mixed in with volunteer responsibilities. They offer many longer-term programs (a month or more) to allow for an exciting mix of experiences! 
"I came on this course for the adventure of a lifetime and to come back a more all-rounded person, I certainly wasn't disappointed. The intense environments and situations you're put in, to learn leadership, teaching, and jungle survival is just one reason why this course is so special. Both phases in Wales, and in Costa Rica offer a unique classroom to learn in, both offering their challenges and amazing moments. This course is Intense but without doubt, still the best four months of my life so far. The memories and new-found knowledge I have gained will stay with me for years to come. I cannot recommend this course more!" - Andrew Potter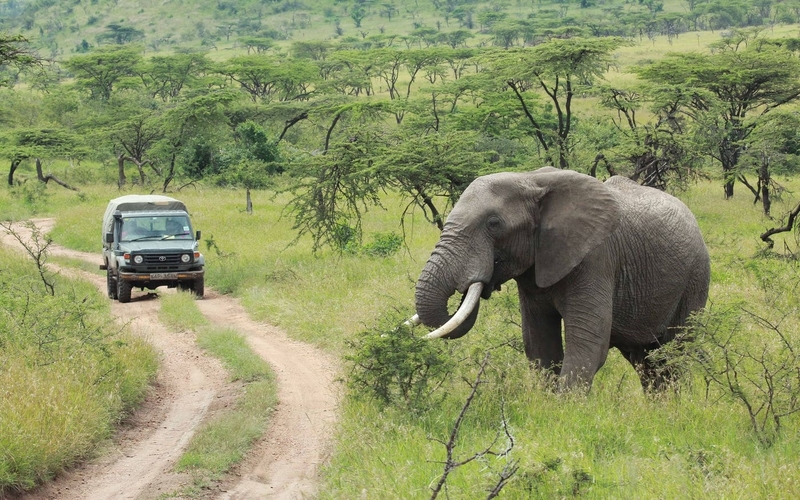 Available In: Africa
Time Duration: Year-round, 1-12 weeks
Why African Impact? They know their stuff. If you're looking for meaningful, high-impact and diverse projects on the African continent, let these experts be your guide.
"We are only here for a short period of time, but the time was definitely worth it. I learned a lot about the region's conservation efforts and had the opportunity to apply then with the zoo debate and riverthorn removal project. The accommodation was wonderful and every staff member was delightful and knowledgeable. Everything from the presentation to the game drive, to the lodge itself, it was a phenomenal trip." - Hutton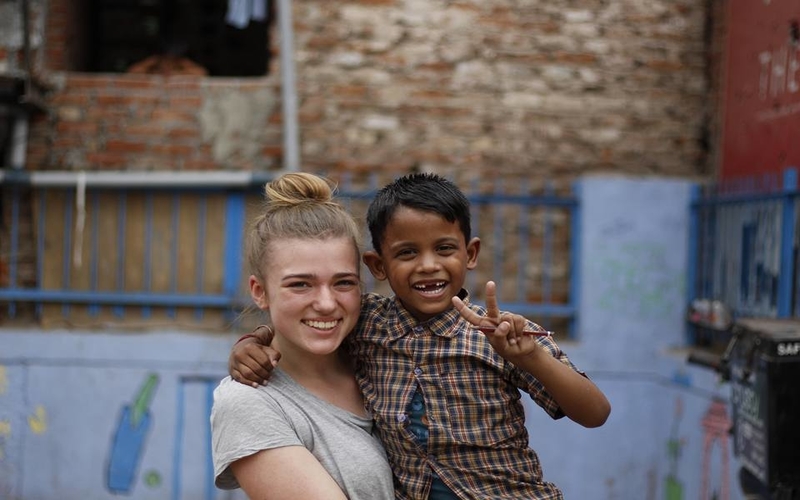 Available In: India
Time Duration: All year round, dates and duration depend on the program
Why Volunteering India? Volunteering India provides safe, affordable and meaningful volunteer programs in different locations in India. They work closely with local NGOs in India and partner with many international organizations providing volunteers meaningful work experience at the grassroots level where it is much needed.
"Working at my daycare was a rewarding and challenging experience. The kids were very young and naturally had short attention spans. I am glad to have had the experience, and I hope that my presence brightened their days a little bit. I would definitely recommend it to everyone." - Grant Austin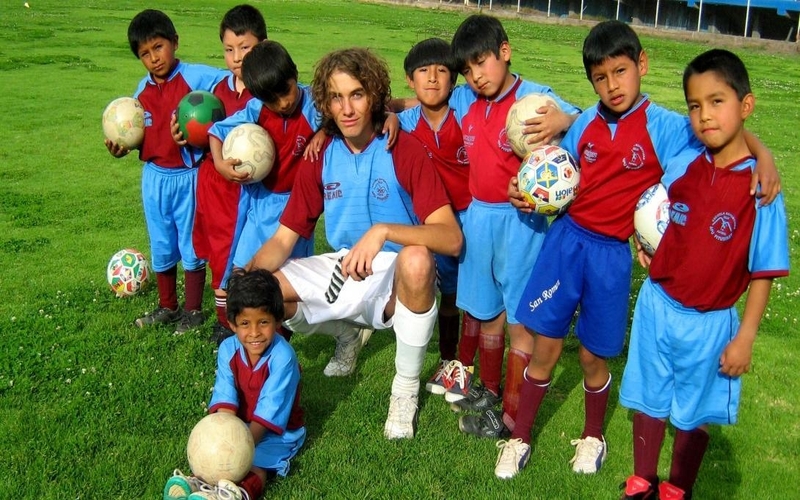 Available In: Ghana, South Africa, Peru, Nepal, Thailand
Time Duration: All year round, dates and duration depend on the program & location
Why Projects Abroad? Projects Abroad's Global Gap Year is one of the best gap year programs after high school for those who want to see the world and experience different projects, from service in South Africa to teaching in Peru. After an orientation in Africa, you'll be able to participate in some set volunteer projects and also select the projects that interest you at certain locations. The program ends with a month of diving and marine conservation!
"Projects Abroad is a super helpful and supportive company. I did the sports program in Peru. from the day I booked my trip I had lots of contact with my supervisor. She answered every question I asked and checked up on me and how I was feeling. I too was called a couple of times for any question and given more information. I loved my whole experience with projects abroad. From day one I felt supported, safe and happy. I can not wait to volunteer again!!" - Maddy Sweeney 

So, how about planning a gap year volunteer program abroad? Make some plans and we hope that together as a family, we'll be able to bring a change through meaningful travel!
For more inspiration, you can follow us on Instagram and Facebook.