In recent years, the concept of 'Family Vacations' has evolved immensely, and now, parents are keen to take their kids for a holiday with a meaning. When a family volunteers together, not only do the children learn about the goodness of serving but they also get to see their parents beyond their regular lives, understanding their strengths and weaknesses. On the other hand, parents can support their kids and encourage them to push their limits, while doing something new and out of the box!
Research has proved that kids from families who've been a part of social work are more humble & compassionate, and have a sense of responsibility which usually lacks in others.
So, if you've been thinking of your next holiday abroad, then why not go for a family volunteering in some exotic destination where you'll get to enjoy as well as experience something wonderful & meaningful. 
Here are some of the top international organizations, providing the best family volunteering opportunities in different parts of the world.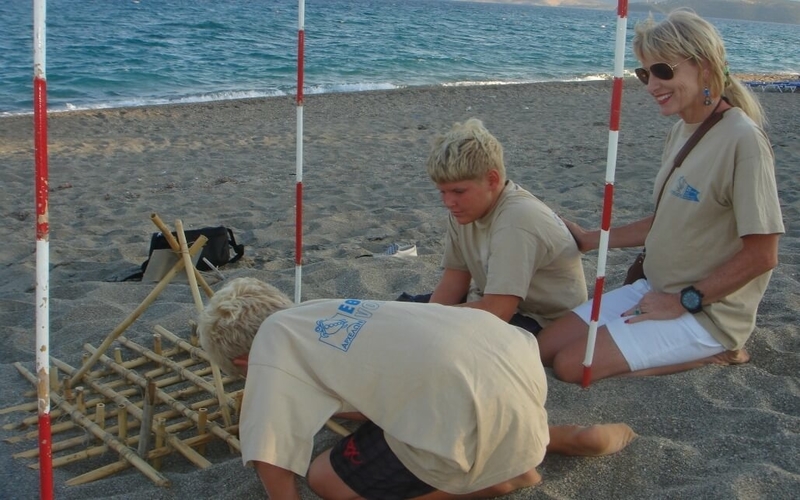 Whether it's about cuddling the elephants in Thailand or being around the Giant Pandas in China - you and your kids are gonna love this! GoEco has a wide range of incredible volunteering programs which can turn out to be the perfect holiday treat ever. Set out for a journey like never before, spend some days living away from the popular tourist places and soak in the authentic vibes of the place. Let your kids make some local friends, and do things which they usually don't get to experience in an urban life! Walk through the wilderness, tickle your creative cells, spread some happiness around you and make a difference.
Some of the most popular family volunteering programs offered by GoEco are Learn, Volunteer and Travel Program in Thailand, Cape Town Community Projects in South Africa, Teaching and Community Work in Goa, India, etc.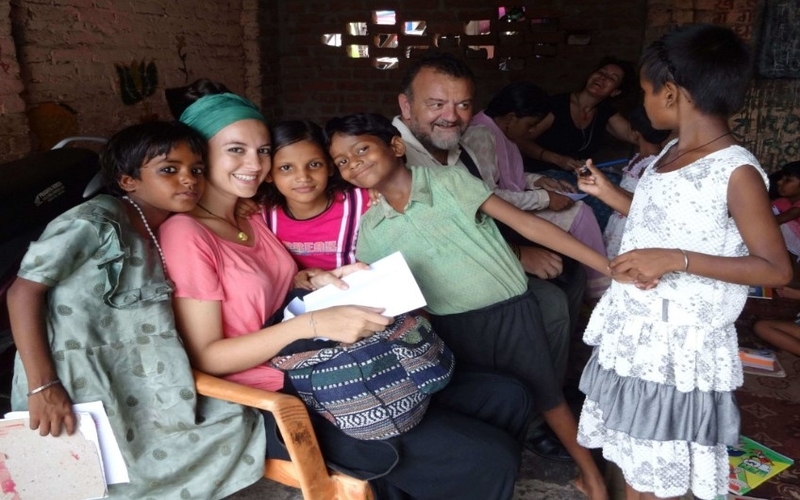 Volunteering Solutions offers Childcare, Teaching, Community Development, Elephant Volunteering, Turtle Conservation, Two-Week Special Voluntour Programs, etc., that are perfect for family volunteering trips! In most cases, the vacation lasts for about a week or two, and thus, most of their programs are designed in a way that people get to work and travel simultaneously, to have a wholesome experience. It's one of a kind opportunity for those who are keen on sharing their family strengths and help the underprivileged communities by doing something worthy for them. All the programs offer ample scope for cultural immersion along with opportunities to explore the new destination, hop around the popular places, a binge of the local cuisine and experience something new for all family members.
Some of the most popular family volunteering programs offered by Volunteering Solutions are Teaching Art & Painting Murals in Brazil, Family Volunteer Adventure in Borneo, Yoga and Volunteer Adventure in India, Elephant Camp Project in Thailand, etc.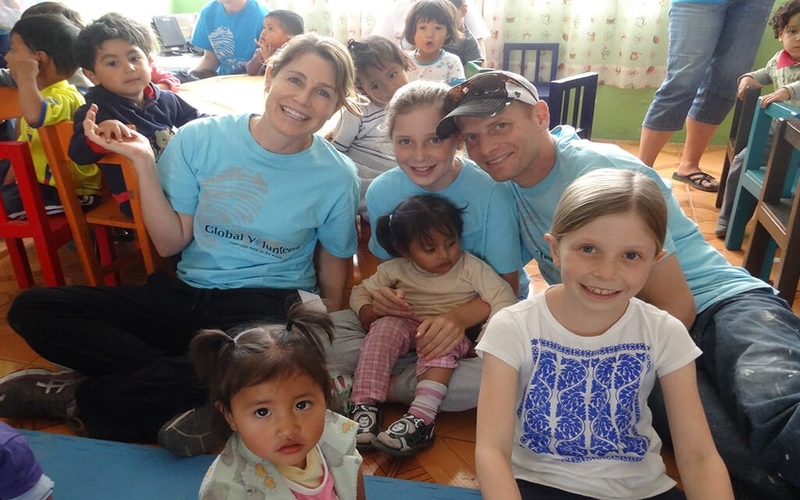 Global Volunteers also have a host of amazing programs for families of all compositions - LGBT and PFLAG included - who are willing to travel overseas and be a part of something meaningful. No matter whether you have a member of 6 or 76, they'll all be welcomed to join a community program in an underdeveloped region, where they can contribute in their own way. It'll be a holiday of a different kind, and not only will you get to make an impact in the lives of others, but you'll also get to learn a lot and rediscover your strength as a family.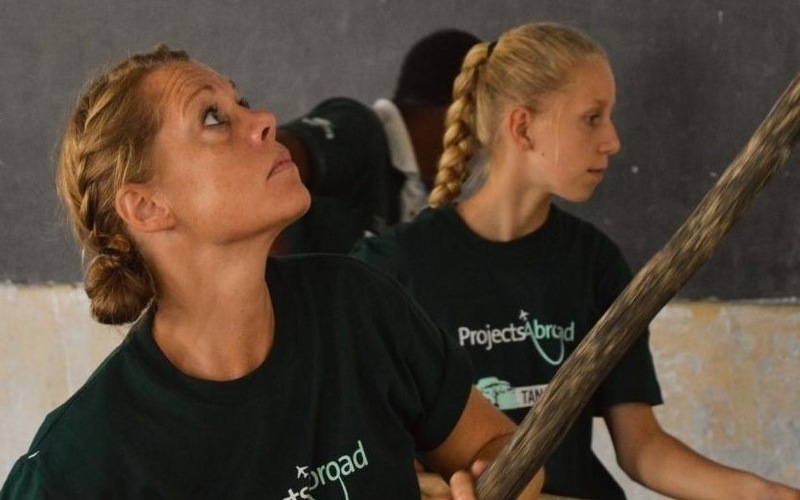 A reputed international organization, Projects Abroad have hosted several families in the past and their programs are curated by experts, keeping in mind the age of your children who'll be participating in the programs. You can opt to spend your days amidst the Amazon Rainforest, or help to protect endangered giraffes in Kenya, or be a part of the turtle conservation program in Mexico as part of your family volunteer trip. Kids above 4 years are allowed to be a part of these programs, and you can have a chat with the Projects Abroad Expert before choosing your volunteering program. To quote it in the words of Projects Abroad, "Family volunteer holiday gives you the opportunity to further shape your children's views of the world. You'll also be able to show them the power of helping others."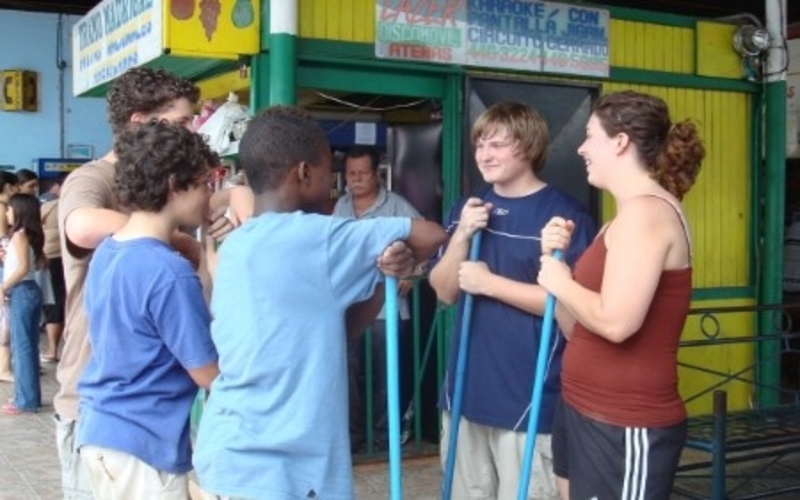 Kaya is offering programs in more than 10 destinations across the world and you would surely find something incredible to do in your favorite place! The projects are designed in such a way that there's something unique to offer each member of the family and they would get the opportunity to be involved in a range of activities, tailored according to the age of the children. For example, if you choose to participate in childcare programs, then your younger children can join local kids in activities while older children will be able to help local teachers in some creative classes like dance & music, art activities, etc. If you have old members in the family, then they can help in preparing meals for the kids or tell them stories. It'll be ensured that every member of the family gets their own experience from their volunteering placement. The best part is that if you wish to go for a customized volunteer trip, then Kaya can provide you with that as well, which would specifically cater to the requirements of your family.
Some of the most popular family volunteering programs offered by Kaya are: Women & Children Empowerment in Nepal, Ecotourism & Community Development in Belize, Marine Conservation in Thailand, Community Development & Childcare in India.
Why should you choose to go for a family volunteering trip abroad?
Not only will a family volunteer trip help you, your partner, & the kids to be a part of something meaningful and change the lives of the underprivileged ones/ contribute towards the environment, but it'll also change your way to look at life. In case you're thinking about why to choose a family volunteering instead of a regular relaxing vacation, then we'll tell you some of the benefits which would surely convince you to ditch the latter!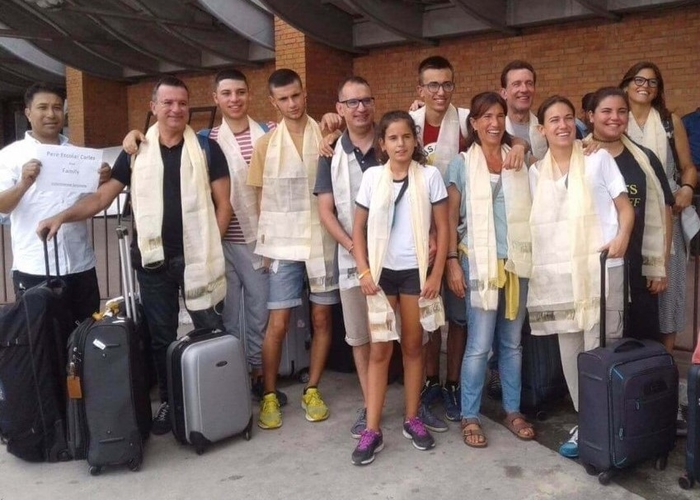 Incredible Learning Opportunities
When you choose to volunteer as a family, you get to learn a lot together. You'll learn about a country and its culture, its history & heritage, and know more about the local communities. You'll be able to teach your kids valuable lessons through the experiences. Above all, they'll observe you and know the fact that as parents, you give so much importance towards helping strangers, unconditionally. This will deeply impact them and help them to grow as better human beings.
 
Meet New People & Make Friends From Different Parts Of The World
You'll get to meet lots of interesting people during the journey, and it'll be a great opportunity to widen your social network. Unlike a regular holiday where you and your kids would mostly spend time amongst yourselves, this trip will let you open up and have fun with others. It'll be incredible to let your kids mingle in a different cultural setup and give them a chance to make friends who speak a different language or belong to a different social structure.
 
New Experiences To Cherish For A Lifetime
This journey will teach all of you to be grateful for the simple things in life. It'll make you realize that not all are blessed as us, and there are people who have different struggles in life, which we never get to know about - while stuck in our otherwise daily chores. It'll be a journey that you can cherish for a lifetime! And when your kids will return back to school, they'll get to share their stories with their classmates and teachers - and who knows, they might end up inspiring others!
 
Health Improvements
Research has proved that when we do something good for others, it also impacts our body and mind, helping us to become more healthy. A happy family tends to be a healthy family and as they say, a family that volunteers together, stays together!
 
Travel & Explore
Last, but not the least - a volunteer trip will give you ample scope to travel & explore! Not only will you get to visit the popular tourist places, but you'll also get to explore some of the hidden gems, getting hints from the locals. Make the most of your time, ticking things off the bucket list and experience a unique holiday!
 
So, how about planning a family volunteering journey during this winter break? Make some plans and we hope that together as a family, we'll be able to bring a change and have some fun on the roads!
For more inspiration, you can follow us on Instagram and Facebook.