Do the thoughts of being surrounded by a naughty bunch excite you? If the answer is 'YES' and you're already smiling thinking what fun it would be to jump and sing and dance with the little ones - then we know that a Childcare Volunteering Program is what would suit you the best.
Volunteering abroad with children is definitely a worthy experience! While there would be several challenges (and you'd need a hell lot of patience to deal with them!) - you'll surely enjoy your time with them, and exchange love & happiness that would redefine your life for good. And if traveling to Asia has been there on your mind since forever, then now is the time to set sail and explore the East While doing something incredibly meaningful.
Childcare volunteering opportunities can be judged as a double-sided coin. As a volunteer, you work for the well-being of the kids (mostly in underprivileged societies) and shower them with utmost love and care; help them to learn basic rules of health and hygiene; guide them with English, Maths and other subjects; train them for some specific game, etc. On the other hand, it'll be a great opportunity for you to develop your leadership skills, boost your self-confidence, gain international work experience and meet some amazing people from different parts of the world.
Here is a list of the countries for those are keen to be a part of a Childcare Volunteer Program in Asia:
1. India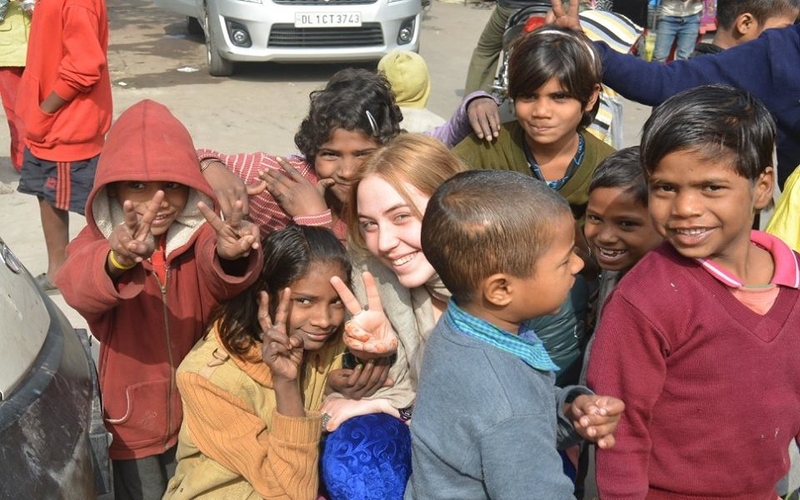 A country with a huge population, India undoubtedly has developed a lot in the last few decades. But sadly, the India society still has thousands living below poverty level, and the number of kids who aren't getting proper shelter, food and education are quite large. While on one hand, the number of international schools and good colleges/ universities is on a rise, on the other hand, you'll find several kids on the streets, begging and trying hard to make ends meet.
There shouldn't be a second thought for traveling to India, and if you wish to volunteer with children, then there are numerous opportunities for you in this country. You can work in the shelter homes spending quality time with the children by joining the Street Children Program in New Delhi, or become a volunteer teacher in a rural school, or maybe help the disabled kids at a center.
Volunteering India has some incredible programs curated essentially for those who are keen to make a difference in the lives of the little ones. Being an Indian organization, they know the scenario and can guide you the best - so that you can contribute effectively.
2. Sri Lanka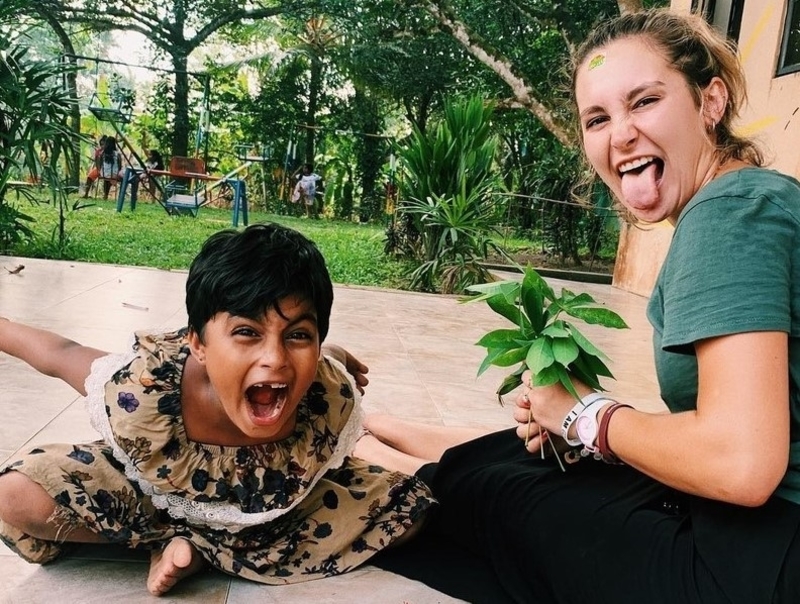 A tiny island nation on the Indian Ocean, Sri Lanka is quite an offbeat volunteering destination. While the neighboring countries like India & Thailand attract a lot of travelers, Sri Lanka is visited by a comparatively less number. However, the beauty of this island is unmatchable, and you'll only get to immerse yourself in the authentic Sinhalese culture and lifestyle if you choose to be a volunteer for a childcare program and spend adequate time here.
According to data collected by UNICEF, out of over 21,000 children in orphanages in Sri Lanka, one or both parents of over 19,000 of them are still alive - which means that all these children are abandoned, rather than being orphaned! Poverty is a root cause with families feeling they cannot afford to adequately provide for the child and give them proper care & education - thus they abandon them!
Imagine what an incredible role you'll get to play in the lives of these little ones! You can be their family, providing them with the love and care they deserve! There are several shelter homes across the country, where kids between the age of a few months to nearly 15-year-old ones are given a better life, with all the basics they need. As a volunteer, all you have to do is - guide them to be good human beings, before anything else.
Plan My Gap Year offers amazing and affordable volunteering opportunities in Sri Lanka, and you don't really need to be on your gap year to join! The programs are available for a minimum of 2 weeks, and you can choose the duration as per your convenience. To say the least, it'll be a great chance for you to change someone's life!
3. Nepal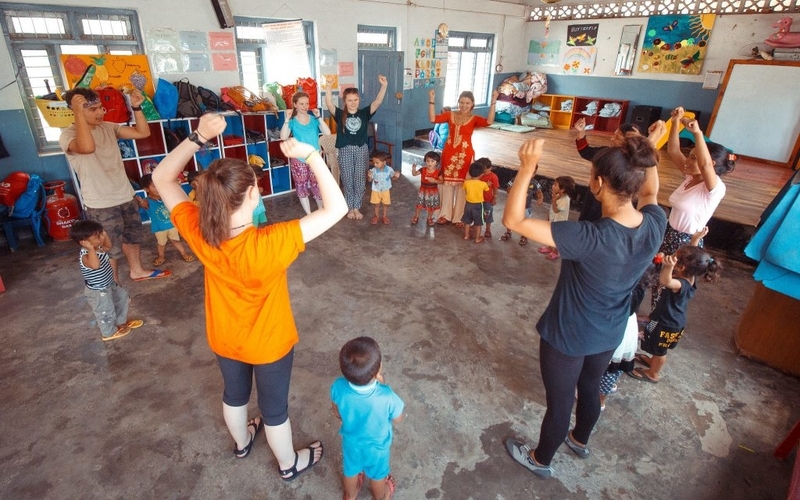 The gorgeous Himalayan nation - Nepal is the ultimate volunteering destination, especially for high school/college students who are looking for affordable yet meaningful opportunities. Mostly visited by mountaineers and trekkers, who are keen on scaling the highest mountain in the world - Mt. Everest, millennials nowadays are opting to volunteer in Nepal and make a difference to the developing society, by contributing through their active services.
In 2015, Nepal faced a massive earthquake that shook the country badly, and since then, constant efforts have been made to bring things back to normalcy. Several kids became homeless after losing their parents, and the education system hasn't been revived well since then. GVI, a reputed international volunteering organization, is currently working with the local communities, who have needs around education and improving educational facilities.
Being a volunteer for the childcare program, you'll be helping with homework, playing sports and working on creative projects. You will then work alongside staff at a local school to provide an educational program including art activities, songs, stories, and games. In the afternoons Conversation Club where English language and creativity is a focus is a chance for you to work with local children in an after-school program. It'll be an incredible learning journey for you, and a perfect choice for those who are looking for mission trips in Asia.
4. Mongolia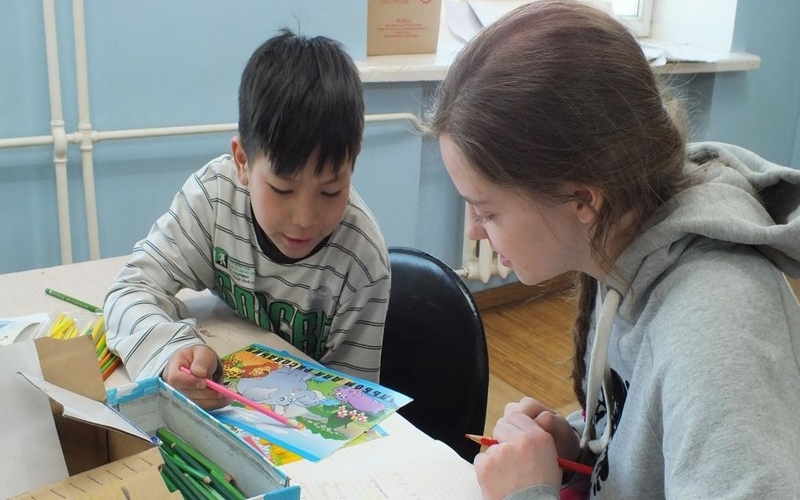 A country sandwiched between Russia & China, Mongolia is a country with a rich history, culture, and rugged topography. With one of the lowest crime rates in Asia, you won't have to worry too much about getting into trouble while volunteering and exploring Mongolia. And to tell you another interesting thing - it's one of the few countries in the world, where nomadic culture still prevails strongly! (Excited much?)
Volunteering with children in Mongolia would be a perfect choice for backpackers and gap year travelers who are keen on traversing the uncommon trails. Projects Abroad has designed an amazing program placed in the capital city of Ulan Bator, is a part of which you'll have to work in disadvantaged kindergartens or care centers. Your main role would be to support teachers and caregivers and focus on early childhood development and English.
You can also choose to work with children who have special needs if that intrigues your interests. This will surely be more challenging, but it would be an equally satisfying experience.
5. Thailand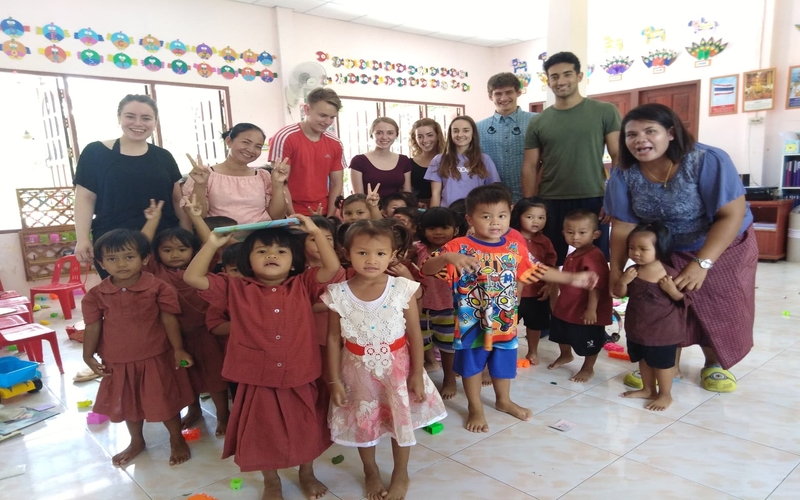 Well, there's no doubt about the fact that Thailand is the most popular destination amongst travelers! Whether it's the beaches or the jungles, the food or the culture, the old world charm or the buzz of modernity - Thailand has a balanced mix of everything that one may seek. And to add to that, if you decide to volunteer in Thailand, what can be better?
In the capital city of Bangkok, you'll see that there are several skyscrapers, huge malls, fancy stores, fine dining restaurants and everything glittery - but there's another side to it! While the rich are getting richer, the underprivileged sections living in Bangkok are getting further marginalized, and the kids are falling victims of the situation. Volunteering Solutions has curated amazing childcare and kindergarten volunteering programs in Bangkok, being a part of which, you'll get to shower love and care on the little ones and help them to dream of a better future.
You don't need any special qualification to volunteer with kids! All you'll need is patience and a strong mindset to make a difference. As a volunteer, you'll be looking into the administrative part of the centers, as and when required, apart from spending ample time with the children - teaching & playing with them.
6. Cambodia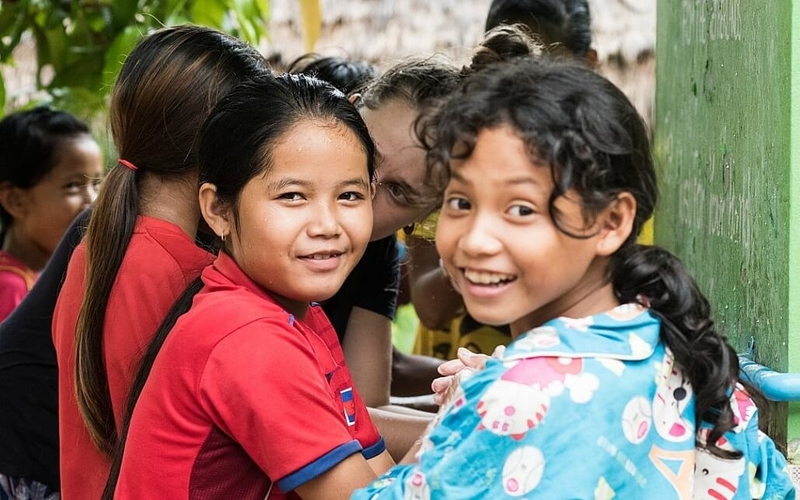 A country that is known for the ruins of Angkor, Cambodia is visited by millions every year! But quite obviously, most of the people don't consider volunteering as an option. Although tourism has flourished majorly, the rural areas in Cambodia haven't developed much, and there's not enough awareness related to health and hygiene among the people.
There are several underprivileged schools in Cambodia, where the teacher-student ratio is fairly low, and often, the kids don't get the proper attention and educational guidance that they require, for an apt growth and learning. Efforts are been taken by several national and international organizations, to educate the younger generation about the good habits of life, with the aim to incorporate a better living standard among the mass.
Go Eco has curated an amazing volunteering program in Cambodia which essentially focuses on expanding the education of community health issues amongst the children in rural Cambodian schools. The main topics include hygiene and overall body health. While this project is mainly designed for those with a medical background, others can also join and contribute in their own ways. No matter how little your efforts might seem, you'll surely get to make a big impact in the lives of these kids.
7. Vietnam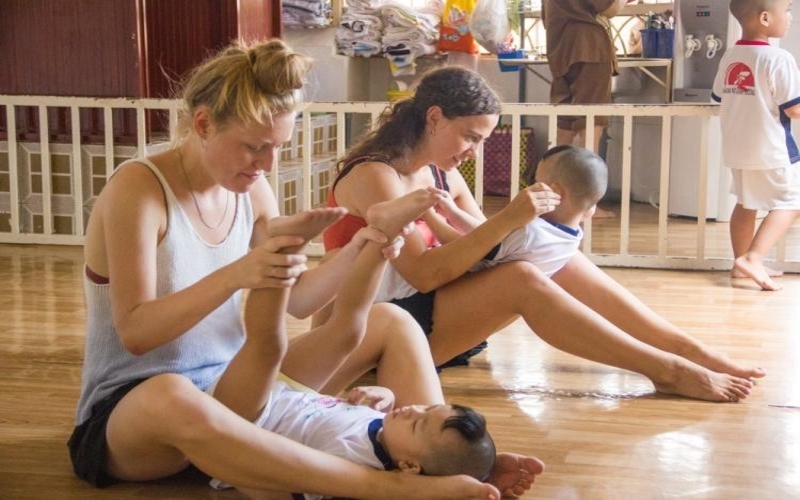 The backpacker's trail of Southeast Asia covers Thailand, Cambodia & Vietnam - and the latter surely is one of the most picturesque destinations you'll ever visit. From the pristine beauty of the rice fields of Sapa Valley to the breathtaking views of the Halong Bay, the hustle and bustle of Ho Chi Minh City and the vast sandy beaches of Nha Trang - Vietnam has become pretty popular among travelers.
Having a dark past of constant warfare, the Vietnamese society was highly affected at one point of time, but they've recovered a lot from that state. Yet, there are certain sections of society, where people still live a difficult life. Being a part of the Child Care Program will be an enriching experience as you'll be closely associated with the local people, know more about their life and work as caregivers for underprivileged kids, most of whom are affected by Agent Orange (effects of a chemical weapon used by the US Army during Vietnam War).
Go Discover Abroad offers this incredible project where you'll be working in the childcare centers in Ho Chi Minh City, and provide utmost care to the little ones, most of whom are either physically challenged or mentally disabled. The centers where you will be placed, each of them has nearly 75 to 80 children and not enough caregivers. You might have to do administrative work as well.
We know that it's difficult to decide where exactly to travel and volunteer in Asia, but we are sure of the fact that no matter where you choose to go, you'll be able to touch the lives of the little children and make them smile. And for gap year travelers who don't have a time constraint, the best thing would be to hop from one country to another, volunteering and experiencing the diversity and richness that the Asian nations have in store!
If you've already volunteered in Asia, then you can share your experience with us! We'd love to hear back from you.