Are you tired of just liking your friends' Instagram pics and craving some real human contact and a chance to make a difference? Volunteering abroad can be a ticket to engage with another culturally different country in a meaningful way. Get ready to volunteer in Asia as it's the most ideal way to travel and contribute meaningfully towards the underprivileged societies.
Here's a list of the best countries where you can volunteer in Asia: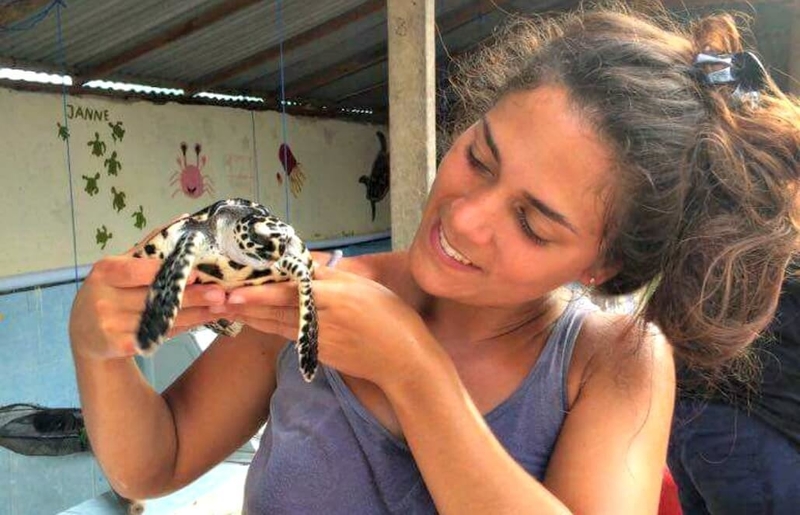 White sand beaches, cascading rice paddies, lush scenery and a bounty of activities - what's not to love about this amazing country, Bali! The peaceful beachside setting and knowledgeable locals, make it a volunteer program well-suited for young travelers, as well as wanderlust families who want to become a part of the local community. If you are looking for a destination to unwind & make a positive impact, then Bali is the place for you. The volunteer projects are plentiful here - 
Work closely with sea turtles
Enjoy the turquoise beaches while living on the tropical island of Nusa Penida
Contribute to a vulnerable species with important volunteer tasks
Release rehabilitated turtles back into the sea
Education and Community Work in Bali
Experience the tropical paradise of Bali
Choice of placement - teaching, construction and health education
Engage in positive cultural exchange by living in a local village
Help the local community of Ubud reaches its full potential
See the best of tropical Bali - from the turquoise beaches to the colorful, bustling outdoor market...raft through thrashing rivers and visit sacred sites and waterfalls
Give back to the local community with your choice of a volunteer program
Live in an authentic Balinese village
Enjoy a professional guide during your entire trip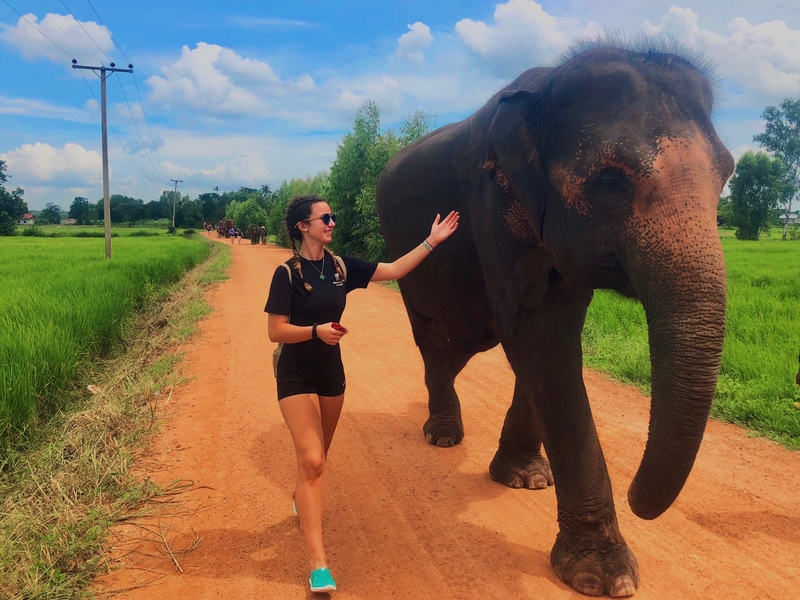 Thailand attracts thousands of wanderlust travelers annually to its elephant sanctuaries, white sand beaches, and full moon parties. It may look like the ultimate tropical paradise,  but it does have a dark underbelly. The country is diverse, and so are the volunteer opportunities like Childcare, Teaching English, Elephant Care, Healthcare, Medical Internships, 2 Weeks Special Voluntours, Teaching Monks and more. Although tourism helps the country in lots of foreign exchange, still the country suffers from its negative effects.
Volunteer with Elephants, get to work in a quaint Elephant village 
Responsibilities include working with mahouts, collecting elephant feed from the forest, helping in making their vitamins, taking them for walks, morning and evening bathes and taking care of baby elephants 
Volunteers also get to make different organic products out of Elephant waste 
Great opportunity for all wildlife enthusiasts to work for the conservation of elephants at local elephant camps 
Summer Volunteer Program Thailand
Visit Thai temples and interact with little Thai kids and monks in the temples
Take care of toddlers in the Thai countryside and paint their daycare centers with different colors  
Travel around in trucks exploring little Thai villages and collecting bamboos for Elephants in and around Surin
Get drenched by the waterfalls and kayak in the local lake, end the night by playing games with the local community folks and fellow volunteers
Pre-Medical/Medical students get to intern with different hospitals
Opportunity to intern in different departments such as Biochemistry, Anatomy, Physiology, Pharmacology, Microbiology & Immunology, Internal Medicine, Surgery, Pediatrics amongst several others
Responsibilities include assisting with procedures like suturing wounds, giving vaccinations, shadowing doctors on critical surgeries and operations.
"Hands-On Work" depends on experience, skill-set and knowledge base 
Volunteer work at monasteries and temple schools to teach young monks elementary subjects
The objective is to enhance the knowledge of monks and novices in both religious and secular subjects
Have an interactive exchange session with these monks, where you get to learn about the spiritual side of life
Also get an opportunity to walk around the markets, filled with local artisans and craftsmen and learn about their ancient techniques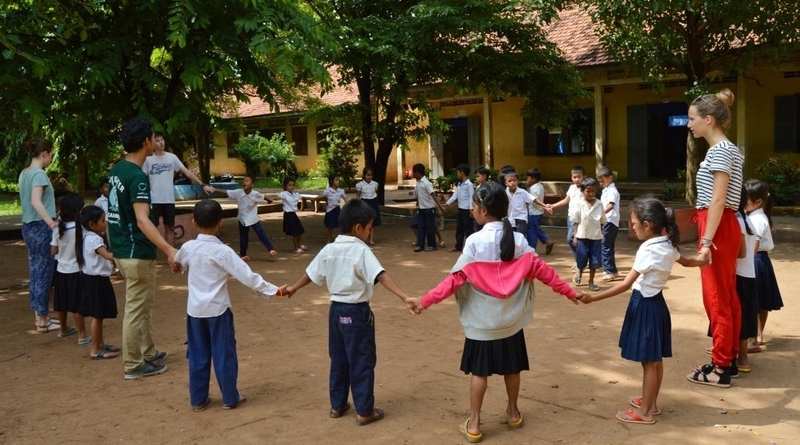 Right in the heart and heat of Asia, you'll find a country known as the 'Land of Smiles' with some of the friendliest communities you've ever come across! Be ready to be swept up by the Khmer charm while volunteering & traveling in Cambodia. You'll also get to try the Khmer cuisine, exploring the local markets or taking a tuk-tuk around the city center. With numerous project choices to settle on from it's the right destination for everybody. You can support early childhood development and teach English in kindergartens, or work at under-resourced schools. Or, travel to rural areas where healthcare services are limited, and help us provide free basic medical care.
Childcare Volunteering for Groups
Team up with like-minded people and volunteer with children in Cambodia as a group.
You'll work together to support local teachers and caregivers at a daycare center, and focus on early childhood development. You'll also help improve the children's learning environments. This is a great way to give back and travel with others at the same time.
Shadow doctors in a hospital as they consult with and treat patients. You can rotate around a number of departments, learning directly from medical staff. We'll teach you how to diagnose and treat different illnesses and diseases.
Our medical placements in Cambodia give you a deeper insight into a developing country's healthcare system.
Volunteer as a teacher in Cambodia and work with disadvantaged children. You will be placed in a kindergarten or elementary school run by one of our partner NGOs. This is a great way to get practical teaching experience in a classroom setting.
You'll focus on helping children improve their English and encourage them to learn. The children don't pay to attend these schools. For many, this is their only opportunity for education while some children only attend classes for extra support in addition to going to a state school.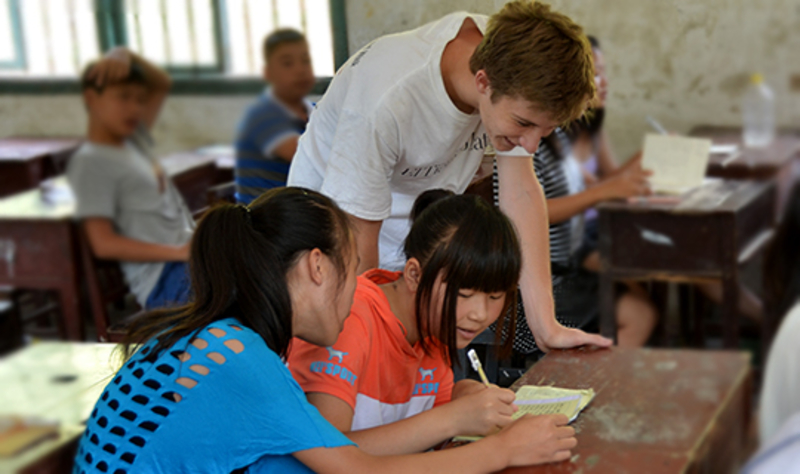 China is one of the world's leading economies, it is massive which means that new wealth and opportunities don't always get shared around. It is a large country so once you've traversed the sights of The Great Wall of China, there is still plenty to see further. The cuisine is mouth watering and something we are definitely sure you'll happily overindulge in! Do volunteer work in Asia by working with children with disabilities, play with orphan kids and teach in a school for poor children. 
Great for volunteers that have a background in or who are studying education. Help teach English to local Chinese students at an elementary school or middle school in Changsha. Volunteers with past teaching experiences and those who express interest will have the opportunity to teach independently.
Volunteers can expect to work Monday – Friday for 35 – 40 hours a week. Local holidays may require volunteers to be flexible with their work days. No teaching experience is needed, but a positive attitude and flexibility are required.
Volunteer for four weeks this summer as a part of the China Summer Group Teaching Quest. With your fellow volunteers, provide educational opportunities to rural students and strengthen environmental awareness among the community.
Build friendships and understanding among people from around the world. Foster youth leadership through practical experience in a challenging environment. Experience life in rural China first-hand and learn about current social, political, environmental, and economic issues.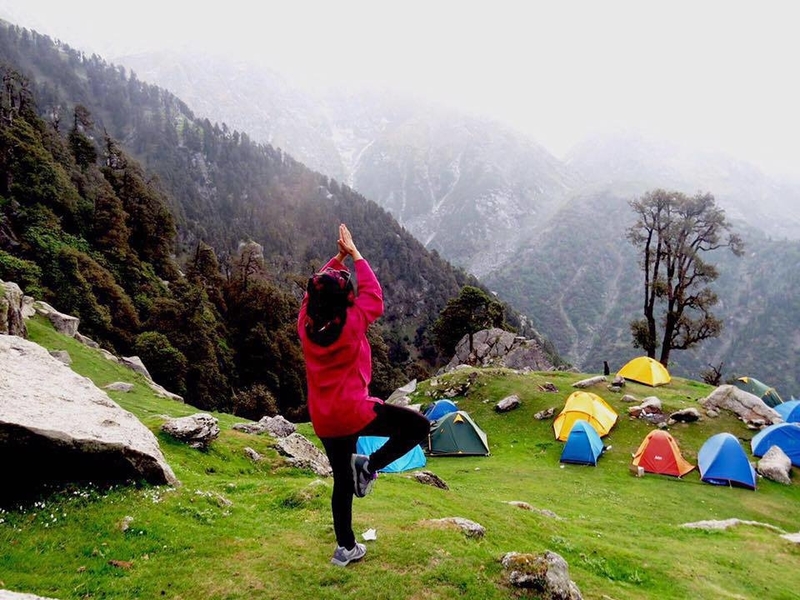 India has captured the heart of many explorers. It is full of history, culture, architecture and the most liked delicious Indian Cuisine. You get to choose from a diverse range of meaningful and affordable volunteering opportunities including Teaching English, Childcare, Disabled Care Programs, Short Term Volunteering, Women Empowerment, Summer Volunteer Travel Program 2019, and Medical program. Your weekends in India will never be dull with trips to Rajasthan, trekking on the Himalayas, visits to monuments and shopping on the streets of the Indian capital, New Delhi.
Summer Volunteer Program India
Work for children - teach, play, fundraise for their essentials and leave a positive mark
Engage deeply and ethically with the local communities and learn to speak Hindi
Explore the UNESCO Heritage Sites - The Taj Mahal, Qutub Minar, Humayun's Tomb, Amber Fort, Golden Temple and more
Live in the Himalayas - Volunteer, Travel and Explore Palampur, a small Himalayan town
Experience the Triund Trek in Dharamshala and visit the Mini -Tibet of India, McLeodGanj
Childcare & Elephant Volunteer Experience
Volunteer for the Street Children in Delhi and make a difference in the lives of the little ones
Assist in the administration work of the local center, fundraise for their necessities, etc
Get to volunteer at an Elephant rescue center/hospital in the outskirts of Agra
Explore Delhi and get to witness the beauty of UNESCO Heritage monuments such as Humayun's Tomb, Qutub Minar, Red Fort
City tour of Jaipur, thus completing the 'The Golden Triangle' of Delhi, Agra, and Jaipur
Yoga and Volunteer Adventure in the Himalayas
Experience the goodness of Yoga & Volunteering in the Himalayas for a span of 2 weeks
Play with the kids, teach them, beautify the center, and assist the local staff as a part of your volunteer work
Indulge in yoga and meditation sessions, while living in the beautiful Himalayan village of Palampur
Meet the locals, spend time with them to know about their culture and lifestyle
Get a  tour of the tea gardens and Buddhist monasteries in and around Palampur
Dental Elective Internship Dharamsala - Palampur
A rewarding opportunity for budding dental professionals and interns
Work under a professional dentist and assist in day-to-day tasks
Conduct checkup camps, assist in treatment, shadow/observe and compare the dental care between your country in India 
Work in a Himalayan town - A safe, beautiful and quiet vicinity 
Interact with the locals to understand their lifestyle, culture, and traditions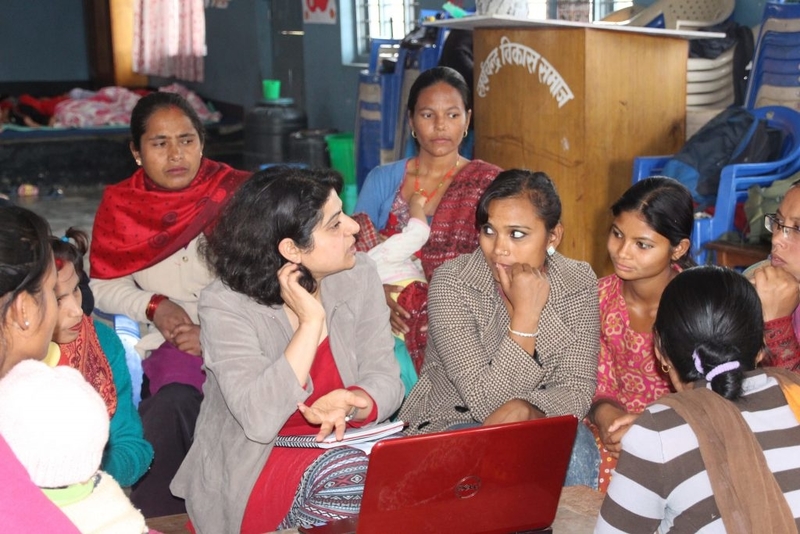 "Nepal is said to be a poor country with rich people". You can breathe in the crisp mountain air in Chitlang, or experience life on the fertile plains of Chitwan, barrel through the traffic-clogged streets of Kathmandu or encounter the hustle of the most popular tourist place in Nepal, Pokhara. You can get many volunteering opportunities like Childcare, Teaching English, Dental Elective, Medical Internships at the local hospital, Short-Term Programs.
Women's Empowerment Short Term Internship
Making a difference by supporting local women develop skills and confidence, discovering the culture, traditions and spectacular landscapes of Nepal; immersing yourself in Nepalese culture through living with a host family and meeting interns from across the world.
By joining this internship you will join a dedicated team of international interns who assist in sustainable women's empowerment initiatives.
Volunteer and Adventure Experience
Embark on an adventure trek to the famous Mount Everest base camp before discovering magical Nepal as you volunteer on community development projects and help us improve the lives of disadvantaged community members through community upliftment such as educational enhancement, healthcare education or teaching initiatives.
Their projects are focused on initiatives within the local communities, who have needs around education and improving educational facilities.
Short Term Community Development Internship
Experience the culture of Nepal as you work with local communities in the city. Nepal is renowned for its elaborate local culture, infectiously welcoming population, and ornate religious structures and traditions.
Volunteers will have a chance to explore Pokhara and its many temples, trekking and white water rafting whilst being placed at one of the various projects in and around beautiful Pokhara, gaining a personal insight into the Nepali people and culture during your stay.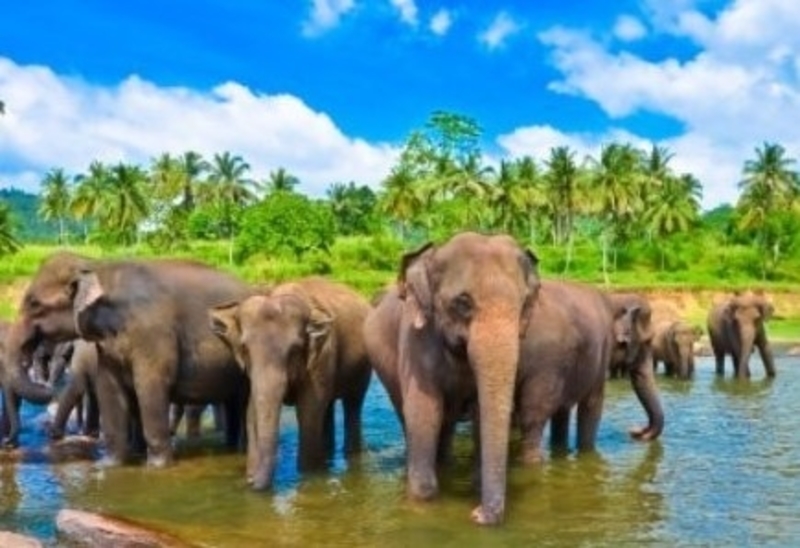 Sri Lanka is the ultimate volunteering destination. With an abundance of wildlife, historical sites, beaches, national parks and a lot of tourism activities to keep you busy. The people are friendly, traveling around is easy, the food is delicious and it's incredibly affordable making it an all-round destination especially for solo travelers. The volunteer programs here include Childcare, Teaching English, Women Empowerment, Sea Turtle Conservation, Monk Teaching, Elephant and Community Development.
Help protect and rehabilitate at-risk sea turtles whilst also volunteering at community development projects. Turtles are under threat in Sri Lanka and volunteers are really needed to help out with conservation efforts.
Participants will join the incumbent volunteers at the project as well as the local staff at the project to get to grips with the daily tasks to what is expected of them. 
Join us in the central province of Sri Lanka and play a key role in the education, research, and conservation of wild elephants in the area. 
Based in Wasgamuwa National Park, this is the only national park in the whole of the central province where you will encounter elephants in their natural habitats. 
Famous for its large number of elephant herds, volunteers will engage in a wide range of conservation techniques across the working week to see how these elephants live and mobilize in their natural setting, monitor their behaviors and movements and help provide solutions and education to the conflicts that exist between the elephant population and multiple villages all located within the Wasgamuwa area.
Volunteers carry out renovation work in a number of community facilities in and around Ambalangoda such as schools, government hospitals, orphanages, and Buddhist temples. 
These institutions struggle to find the funding and manpower to undertake important development work. With your help, we can further support the Ambalangoda community and you can do your bit to leave a lasting impression!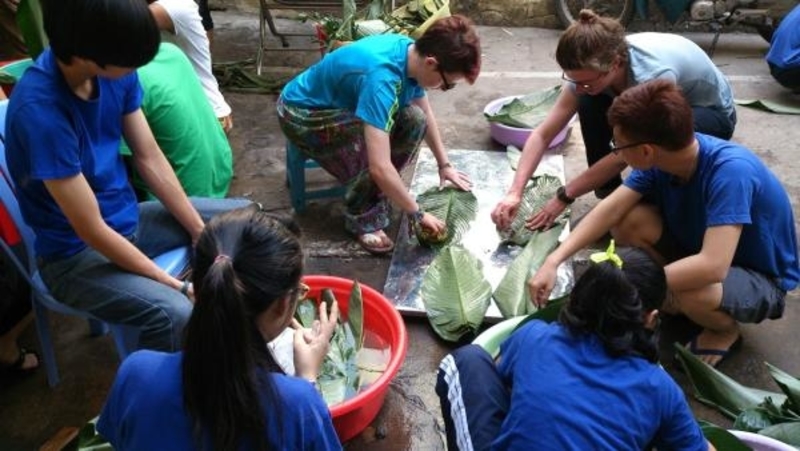 This south Asian country is a popular tourist destination for backpackers. It is an adventure-seeking volunteer destination. There is a wide range of volunteer abroad projects in Vietnam including Teaching English, Childcare, Special Needs Care, etc. From a visit to the famous Cu Chi Tunnels, a Mekong Delta boat ride, a weekend to the world-renowned beaches of Phu Quoc Island, this country has a lot to offer its volunteers!
Help improve food security for low socio-economic households and communities
Help to provide good quality and hygienic meals
Get to know the local people
Help to tackle the illegal trade of endangered species in Asia
Gain hands-on experience working with exotic wildlife
Help to care for rescued animals including pangolins and small carnivores
Gain insight into conservation issues faced in Vietnam 
A project that aims at empowering university students in Phan Thiet, Vietnam, by teaching English and thus increasing their employability opportunities.
Gain experience teaching local University students
Expand your knowledge of fun and effective teaching methods
Discover this beautiful corner of South East Asia

Which volunteering program would you like to be a part of? Let us know in the comments section. If you've previously volunteered abroad, then you can also share your experiences to inspire and motivate others for their journey.
Happy Volunteering!