The year 2019 is midway around and it's time to make way for a fresh season of traveling, exploring, and volunteering. Considering the fact that most of you must have already started working on your bucket list for your autumn & winter breaks, we will be nothing but extremely surprised if you are not considering any African destination; especially, if the purpose is to volunteer abroad. So, being a smart traveler, if you are taking African countries into consideration, Go Volunteer Abroad is here to help you in choosing the appropriate destination to volunteer in Africa.
Located in the eastern part of the continent, Kenya is one of the fascinating countries in Africa. From the "Big 5" - (Africa's top wild attractions, the lion, leopard, buffalo, elephant, and rhino) - to the Bomas and, of course, the Masai tribe, Kenya is full of things to look forward to. However, amidst all the breathtaking beauty, the nation has been a regular victim of various epidemics and natural disasters. What adds to the misery is the fact that the medical services in the remote or rural part of the country are not appropriate. This call for great volunteer support in the region.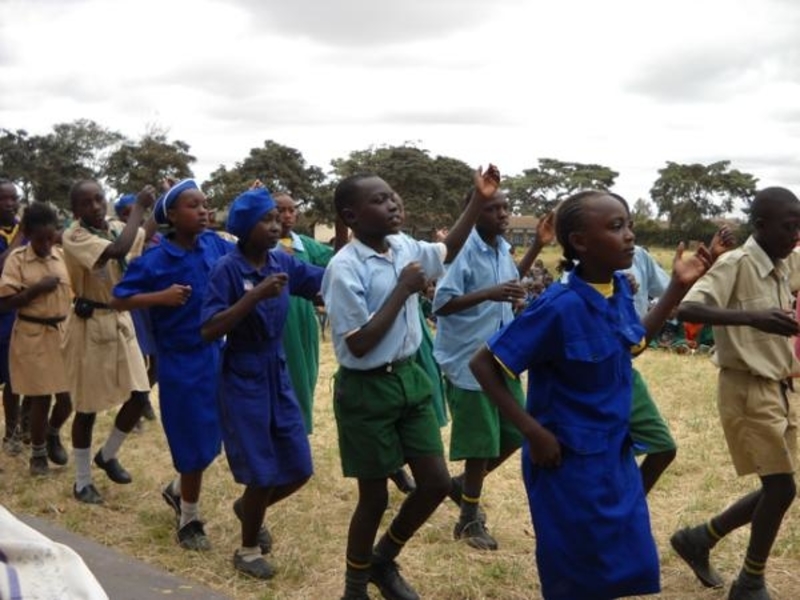 Volunteering Programs Available in Kenya:
a) Kenya Teaching & Maasai Mara Safari

Gap year travelers coming for the Teaching English Volunteer Program in Kenya assist with the teaching of various subjects in Kenyan elementary and high schools. Volunteers conjointly add community colleges. Volunteer academics will teach English, arithmetic, science, geography, social sciences, history, education, art, and music. During this program, volunteers teach the categories on their own or assist these employees and academics. Volunteering within the Teaching program would provide the volunteers useful work expertise of operating overseas on a Teaching placement. Apart from that, there will be an incredible opportunity to head off to explore the wilderness of Maasai Mara as well.
b) Medical Volunteer Projects in Kenya

The medical volunteer project in Kenya aims to put enthusiastic volunteers to form a positive impact on the lives of the underserved folks within the region. Volunteers during this program add medical clinics, dispensaries, and hospitals in and around the town of Nairobi. Suitable for medical professionals from everywhere the globe who wish to assist out, medical students (both doctors and nursing) will be part of the project and assist in clinical work. Volunteers schedule is versatile and might vary counting on the wants of the location.
c) Kenya Discovery

Be a volunteer for the 3 Weeks Special Program in Kenya and skill the simplest that the country has lying for you! Explore the beauty of the country as you travel from Nairobi to Maasai Mara, getting in touch with the tribal folks. Later, travel to Mombasa to soak in the beach vibes. Explore Malindi, Bogoria, Kisumu, etc and by the time this journey ends, you'll learn to live the Kenyan way!
And after all, no journey to Kenya will ever be complete while not experiencing the thrilling game drives! thus commenced for the Maasai Mara Region and spot the lion and her cubs in their natural surroundings. you'll conjointly explore the town of Nairobi, binge on some delicious food, and soak within the authentic Kenyan vibes!
Frontier offers about 20+ volunteering programs in and around Nairobi, and each of them is immensely meaningful and impactful. No matter whether you're keen to work with children or wildlife, your volunteering experience in Kenya will be unmatchable.
Another country in the eastern part of the African continent, and a close neighbor of Kenya, Tanzania is one of the most favorable African countries for wildlife safaris. Tanzania is the home to a lot of adventure activities and thrilling experiences; such as, trekking Mt. Kilimanjaro, Safari in Serengeti National Park, attending famous tribal festivals in Tanzania, and more. The country, just like Kenya, has been marred with epidemics; costing lives in huge numbers. As a volunteer, one can be of great support to the distorted life of the underprivileged and be a helping hand to those who are trying to make a difference locally.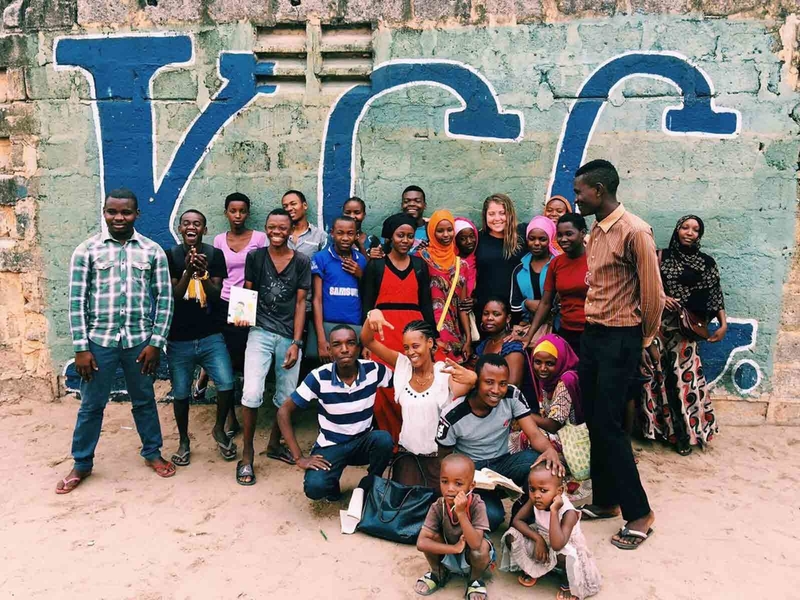 Volunteering Programs Available in Tanzania:
a) Maasai Tribe Empowerment Program
Excited to travel to Tanzania and work with the Maasai people?  By living and working in Moshi town, you will have the chance to learn all about their unique culture and traditions while supporting members of the tribe with their literacy skills. Know how diverse they are from others and how the wave of development hasn't yet moved their lives.
Besides meeting the local people, volunteers also will meet alternative travelers, backpackers, and do-gooders from all around the globe and perhaps even realize a partner to require a hike in Mt. Kilimanjaro!
b) Conservation Through Ecotourism in Zanzibar
For those who are looking for a meaningful service-learning trip, where one can work with professionals and learn more about how Mother Nature can be protected - this is gonna be the best opportunity for you! Located in the beautiful islands of Zanzibar, the main focus of this program will be on conservation, ecotourism, and sustainable economic development. Working closely with tourism operators in the area, you'll get to learn about the impact of current practices on the marine biodiversity in the area and assess the long-term benefit of sustainable ecotourism.
This would be the right program for top School/College students trying forward to having a brief however fun-filled learning volunteer expertise abroad. Start to explore the African nation like never before, and make recollections that may last for a time period.
c) Volunteer Teaching English Program Arusha

The English Teaching Program in Tanzania aims at the academic development and improvement of underclass kids in Arusha. If you have got a grip on English and need to unfold the knowledge among the younger ones, in order that they'll have a much better future, then you ought to undoubtedly think about being a part of this.
Volunteers inquisitive about operating for English Teaching Program are placed in numerous primary and secondary schools in and around the region of Arusha. The schools are in need of well-trained workers and want the help of volunteers for teaching kids. Since Tanzania's economy depends on plenty on tourism, speaking fluent English can play a really vital role in obtaining smart jobs within this sector. The business and expedition sector in Tanzania is growing per annum and fluent English speakers are needed in abundance. Throughout the school vacation periods, volunteers can have the choice of functioning at the help-centers.
Set out for your volunteering journey with African Impact and experience the goodness of serving the society.
Moving on from the eastern part, we come to the west side and to one of the most diversified nations of Africa, Ghana. Fondly known as the 'Gateway to West Africa', Ghana is known for its coastal savannahs, tropical jungles, and secluded beaches along the Atlantic. Even the hospitality in the country is unparalleled. It is hard to adjust to the fact that such an amazing country has faced one of the deadliest epidemics of modern times; the Ebola virus. The epidemic may have ended in the region, but it left a huge daunting in the lives of the people living here. Volunteers are required in numbers to help the underprivileged in settling back and improve the standard of living.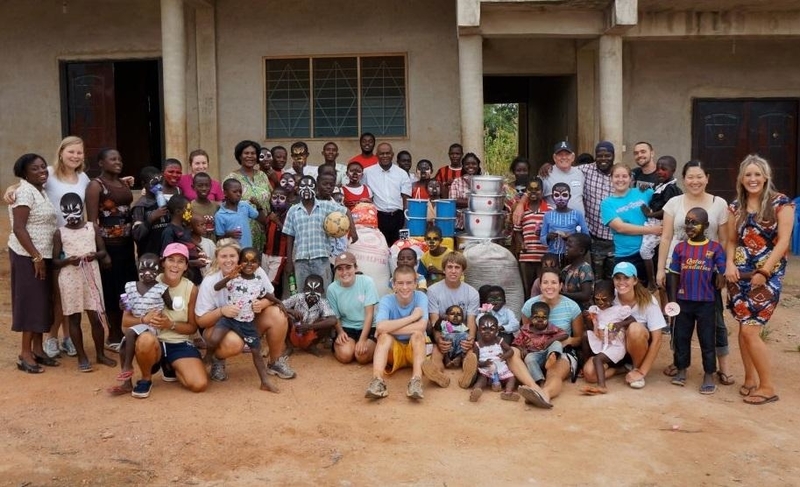 Volunteering Programs Available in Ghana:
Being a volunteer for this program, you'll be working in local schools around Accra Region, helping the students with different subjects, including mathematics, science, geography, social sciences, history, business education, art, and music, as well as English. Volunteers operating during this program need not be qualified or trained lecturers. The project is appropriate for people who wish to volunteer teaching on their gap year, summer placement or career break.
The teaching takes place in the nursery, primary and secondary schools where volunteers initially either shadow or teach under the supervision of a local teacher. Once acquainted with the school and the curriculum, volunteers in Ghana will be given the chance to teach independently. Gear up to have some fun with the kids while teaching them, and by the time this program ends, you'll also learn a lot of new things!
Being a volunteer for this program, all you have to do is help the children & youth in developing their creative skills, so that they can make good use of their freedom of expression and learn to live a happier, more fulfilling life. Not just that, but it'll also help them in the future, making them independent and ensure a sustainable income for them. This amazing program is now recognized by the Ghana Education Service and included in the school curriculum as well.
You can help them with painting or making potteries, etc. There's no end to creativity and you can feel free in teaching anything that you wish to. The resources available are very limited, and thus, it's essential that the volunteers know how to manage things while working at the project site.
c) Sports Development Program

Ghana's national sport is soccer and therefore the country's interest within the game is at an incomparable high given the productive performance of the team within the 2010 World Cup. Ghanaians are extraordinarily smitten by soccer and their love for the sport is clear everywhere. You'll see folks sporting Ghana's team jerseys and also the cars on the road having the team stickers and flags.
Volunteers' role is to help the native coaches in their daily follow schedule with the native players. Volunteers may also facilitate the students in local schools to enhance their game and organize soccer matches.
As Love Volunteers puts it: "Ghana is a colorful and interesting country with many diverse ethnic groups. It has a background in cultural dance and sport, as well as producing eye-boggling textiles. Volunteers in Ghana contribute hugely to the lives of many marginal groups held back by poverty and deprivation."
This country needs no introduction. South Africa is a country of diverse wildlife and multicultural society. Often termed as the "Rainbow Nation", South Africa is a complete tourist's paradise. With the south Atlantic and the Indian Ocean forming the coastline for about 2,800 km, you may run out of time and money, but not things to admire in this country. However, despite being one of the strongest economies in Africa, the country is not free of its share of miseries. There is a huge requirement of volunteer work in rural areas of the country in several different departments.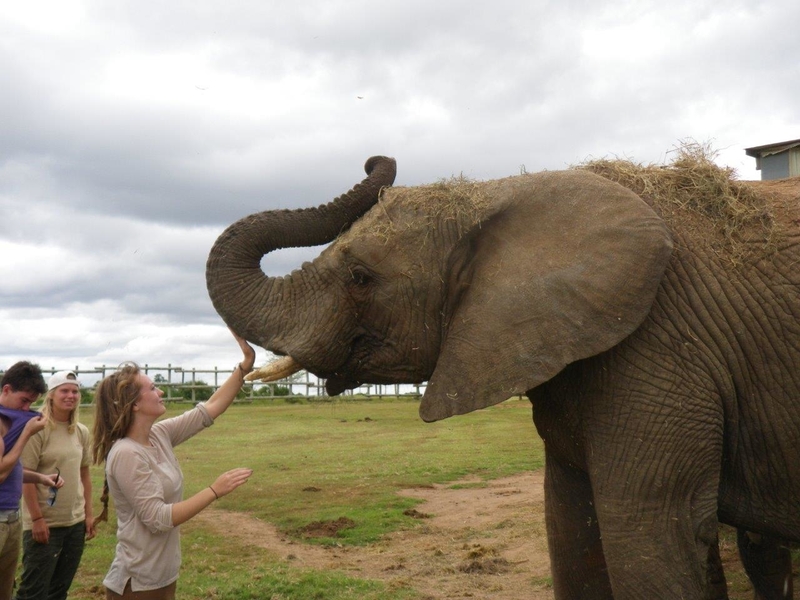 Volunteering Programs Available in South Africa:
a) Teaching Program in Cape Town
Volunteer teaching program in Cape Town is a chance to create a difference within the colleges and within the lives of the youngsters. Volunteers are placed in primary and secondary schools, in suburbs and town areas of the urban center. Most of the youngsters studying in these schools come from poor and deprived backgrounds.
Volunteers work aboard the native teachers and additionally sometimes teach a category on their own with no oversight. You do not have to be compelled to be a certified teacher to hitch this program. Volunteers will become involved in teaching English, Maths, geographics as well as sports programs within the school.
b) Childcare & Social Welfare Volunteer
The Childcare Volunteering Program in South Africa, Cape Town is aimed for the welfare of the local people and deprived youngsters within the society. Volunteers joining this program work in service centers, safe homes for ladies and youngsters or in a home for physically and mentally challenged children.
All volunteers typically work amongst local workers or supervisor at the project and arrange completely different activities with the youngsters likewise. All the welfare and service projects are keen to have volunteered so they'll herald new ideas and conjointly facilitate the weighed down workers. The projects are situated in Cape Town's townships and suburban areas that are socially deprived areas of the town.
c) Township Volunteering Program in Port Elizabeth
Poverty, ill-usage, drug abuse, and a high percent are a number of the numerous challenges this community faces on a regular basis. the range of desires and an excellent lack of services for this community shows in terms of a shortage of instructional institutes. There are solely a pair of primary faculties and one high school on the market to the kids of Walmer. There are various organizations working in this part of the town, and it'll be worthy to join and make a difference.
Being a volunteer for this Township Program, you will be enjoying a vital role within the lives of the insufficient ones who got to deal directly or indirectly with HIV/AIDS. they're for instance unparented and live with relations (e.g. grandparents) as a result of their folks died of AIDS-related diseases. the amount of absentees in school is high because of a scarcity of steerage, family support, and money means that. Volunteers are expected to guide and support these youngsters through mentorship and social support.
d) Wildlife Volunteer Projects
There are several organizations providing a good chance for volunteers who have an interest in having true African expertise whereas creating a distinction to the native life and surroundings. The life volunteering program in South Africa is an exciting chance for all life enthusiasts trying to volunteer abroad with animals.
Volunteers in this program are placed at a wildlife reserve space, that could be a large 6000 hectares land, settled around forty-five minutes outside mainland Port Elizabeth; crammed with a variety of game, birdlife, and wild animals, as well as the Big 5! The wildlife program can capture your imagination, keeping you physically and mentally rejuvenated, soulfully galvanized, and delayed in awe of this brilliant slice of South Africa.
e) Volunteer for the Penguin and Marine Bird Rescue Center
If you have got the urge to work with animals and care to guard the penguins in South Africa, then this surely is the proper program you! The Penguin and Marine Bird Rescue Program aim at safeguarding and caring for the vertebrate species who are stricken by the adverse effects of human behavior.
Volunteering Solutions, in association with a neighborhood South African organization, focuses primarily on caring for sick or separated African Penguins (also called Jackass Penguins) thanks to their vulnerability as well as alternative marine birds like gannets, cormorants, and seagulls. As a volunteer, you will have to play a vigorous role to rescue and rehabilitate, in addition, to informing and educating the general public through their completely different programs. The intensive displays at the center offer tourists, school teams, and alternative guests the chance to learn about these vulnerable birds, however, a wider kind of marine life in the lovely and unbelievably numerous Algoa Bay also enjoy the treatment and utmost care.
Undoubtedly, one African country with the unique cultural mix (Berber, Arabian, and European) and diverse natural landscapes (the Sahara Desert, Atlantic and Mediterranean coastlines, and Atlas range of mountains) available, Morocco is a 'Jewel' of Africa. Tourism in the country is, unlike other African countries, not just dependent on wildlife safaris, but many other things. On arriving in this country, one feels that nothing can go wrong with this region. The bitter reality, however, is that the country has been ravaged by disasters over the years. While a life-wrecking drought hit the country in 1999, heavy floods have regularly wreaked havoc on the country.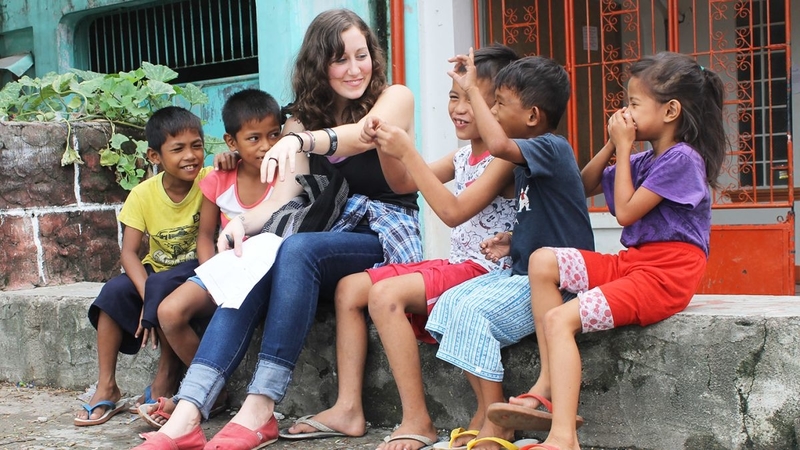 Volunteering Programs Available in Morocco:
a) Women Empowerment Volunteer Program
Those who prefer to volunteer for women empowerment program In Morocco would have the possibility to work with ladies and NGOs operating towards the upliftment of these women. Volunteers are concerned in teaching, providing awareness on women's rights, procreative health, land rights, violence and a lot of. Volunteering for ladies in Morocco is of huge importance because it will give birth to a paradigm modification during this gender section. creating them responsive to world trends, and serving to them learn an ability that may facilitate them to become a freelance individual is that the final objective of this volunteer program in Morocco. Volunteers inquisitive about the reason behind the upliftment of the ladies and creating a difference in their lives would notice this project fulfilling and gratifying.
Morocco has one among all-time low acquisition rates within the world, despite the very fact that the government provides free education to kids below fifteen years of age. Gap year travelers adjoining the teaching English program in Morocco are placed within the community, organization or public faculties, that don't have the workforce or resources to supply sensible English or French academics to the scholars. You need not be compelled to grasp Arabic to hitch this program. You'd be teaching kids from 10-16 years old with basic to intermediate level of English or French. Operating within the program would permit you to grasp the education system in Morocco and at an identical time be of assistance to the youngsters in need of higher education. You are receptive to teaching mathematics, art & craft and do different activities while at the schools during this program. Volunteering for teaching English program in Morocco may be nice expertise and an incredible chance for those searching for international work expertise.
c) Volunteer NGO Support and Human Rights
Under the NGO support volunteer program, participants are placed with local NGO's working towards the upliftment of the society and the downtrodden in Rabat. NGO's focus on many areas of work including human rights, child issues, women rights, education, skilled learning, strengthening government accountability, etc.
Kaya Volunteers have several meaningful and affordable opportunities in Morocco for enthusiasts, and they've been working here for quite some time, making an impact in the society.
Considered to be one of the least developed parts in the world, the number of volunteers traveling to Malawi is increasing each year (which surely is a very good thing!) with the aim of making a difference to the underprivileged societies. It'll be an incredible opportunity for you to explore and absorb the fascinating Malawian culture whilst sharing your knowledge and skills with the host communities.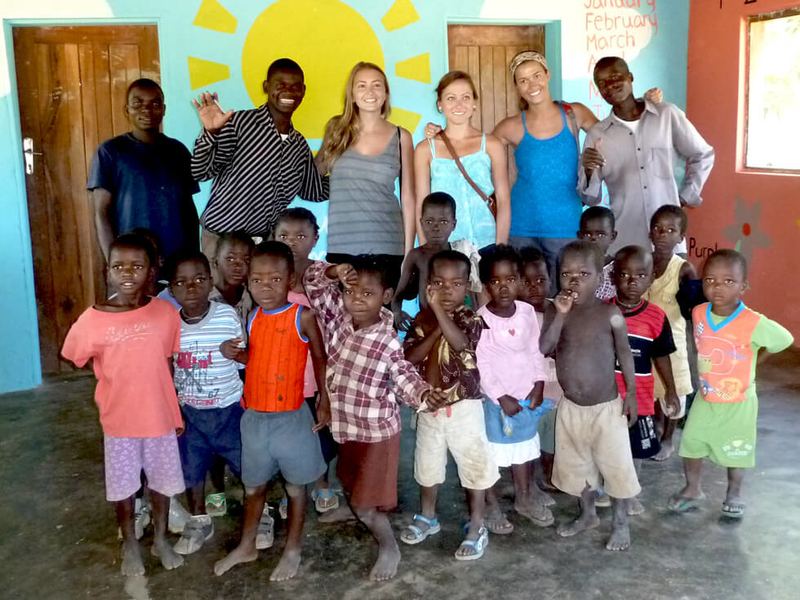 Volunteering Programs Available in Malawi:
a) Teaching & Sports Development Program
Being a volunteer for this program, you'll be working with the children & youth in the rural schools and communities, helping them to gain basic communicative knowledge of English, apart from other subjects like Maths and Science, as well as get engaged in activities that would keep them physically fit and healthy.
A child's overall growth is determined by his/her mental and physical development, and as a volunteer, this is going to be your main focus. You'll be closely working with the teachers and the coach, assisting them for a better future of the kids.
b) Medical Volunteering Programs
No matter whether you are a medical/ pre-med or nursing student, or a professional doctor, being a volunteer for the medical program in Malawi will surely be an enriching experience. You'll be working at the local clinics and healthcare centers of Mangochi District.
The resources available in this region are extremely limited and your main role would be to raise awareness about HIV/AIDS and malaria prevention, personal hygiene, etc. Apart from that, you can assist the local doctors in cleaning wounds, basic dressing, and bandaging, referring patients to the hospital for more serious wounds, etc. There might be issues related to the language barrier since the locals mostly speak their native language - thus, working with the professionals of the country will be of immense help. 
c) Childcare Volunteering Program
Of course, there's no doubt about the fact that everyone loves to be with kids! And if you are super-excited to set out for a volunteering trip to Africa and feel like being around the naughty ones - then you must definitely choose to be a part of this Childcare program. The main aim of this project is to provide adequate love and care to the underprivileged kids, who are mostly neglected by their parents.
Due to the poverty level of Malawi, parents tend to ignore their kids while in search of work, or just abandon them. These little ones are sheltered in the homes, where you'll get to work and add some meanings to their lives. You can play with them and teach them basic lessons, guide them about health and sanitation - and above all, love them enough, which they deserve.
Go Discover Abroad has curated these programs in association with local organizations in Malawi, who are aiming to provide a better quality of life to its people. No matter whether you're a gap year traveler or a student looking for international work experience, being a volunteer, you can surely make an impact on their lives.
 
So, where would you like to go for volunteering in Africa? No matter whether you're looking for an experience of a week's time or keen to spend a couple of months - your journey in Africa is definitely going to be worthy! If you've already volunteered in the continent, then let us know about your experience here (in the comments section below)!!