Have you been thinking of traveling abroad, but looking for something different rather than just ticking off the tourist sights and clicking selfies? Well, guess we can help you out with this!
Over the last decade, the concept of volunteer travel has increased manifold, and people of all ages (from students to people seeking a career break, as well as middle-aged couples and retired personnel) are stepping out of their comfort zone to do something meaningful and impactful, during their holidays abroad. If you haven't yet experienced the magic & goodness of volunteering, and wondering where exactly to go and what to do, then here's a guide to help you out!
Find out the top-rated volunteering programs abroad for 2019 - 2020, and figure out which one suits you the best.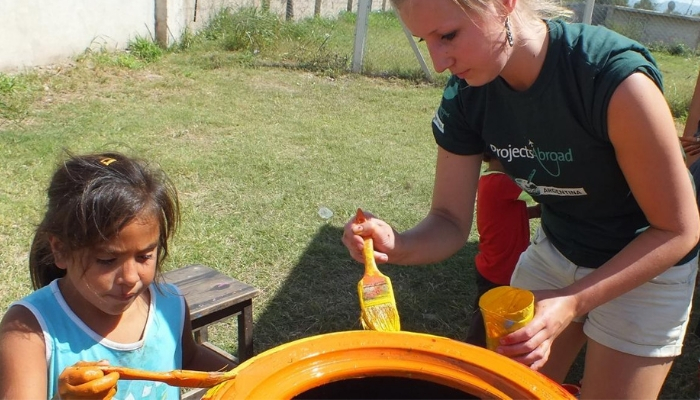 Get ready to be surrounded by a bunch of loving and naughty kids, as you prepare yourself to be a volunteer for a childcare program in Argentina. Located in the beautiful city of Cordoba, you'll be working and assisting teachers and caregivers at disadvantaged kindergartens or care centers, while focusing on helping children learn through several activities. Make good use of your energy and enthusiasm to help children by playing educational games, doing arts and crafts, teach them rhymes, etc. And above all, share your love and care with them, as it's most important for their overall growth and development. These children are often neglected from the basic requirements of life, hence, being a volunteer, you can shower them with the love that they deserve. To add to that, you can explore the city of Cordoba, and also attend Spanish classes throughout your trip, where you can start learning the language or improve what you already know.
Get ready to spend your volunteering days in Zimbabwe, while contributing positively towards the delicate African ecosystem. Being a part of this program, you'll be working at an animal orphanage, where orphaned, abandoned, injured and unwell ones are treated with utmost love and care. Needless to say, this is one of Africa's largest and most famous wildlife rehabilitation/release centers. Not only will this enable you to serve the animals, but you'll also get to learn a lot about the species, their behavioral patterns, their life span and more. Some of your tasks as a volunteer would be - taking care of the animals, feeding them and cleaning them as well as their enclosures, protecting and conserving the natural environment, preparing food for the animals and assisting the in-house members (keeping in mind the different diets of the various animals, including meat preparation). Additional tasks may involve organizing awareness camps in the local schools as well as nearby communities.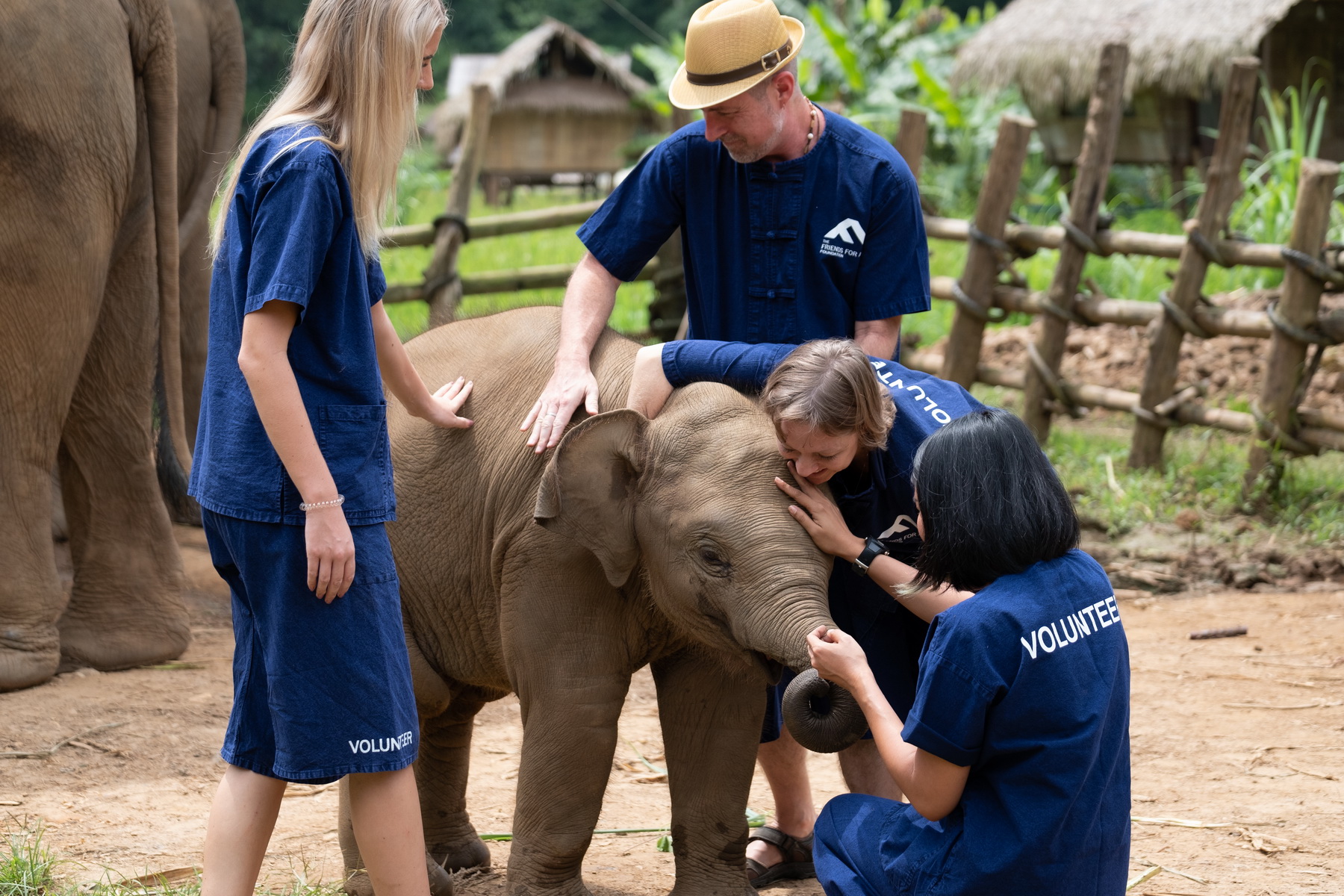 Does the thought of being surrounded by elephants fetch a smile on your face? Well yeah, for all animal lovers out there, what can be better than spending your days in a quaint Thai village while volunteering for these gentle giants! In the picturesque town of Chiang Mai, away from the chaos and cacophony, you'll live amidst nature, soaking in the freshness while enjoying your time with the elephants! Being a volunteer, you'll be primarily responsible for taking care of the animals, but you'll also have to help the mahouts (caretakers) in preparing food, feeding and bathing the animals, as well as take them out for walks. You will also get to learn how to make paper out of elephant dung, as well as try your hands in cooking in some authentic Thai delicacies! So don't just plan for another Thai holiday, but this time, plan for a volunteering trip to Thailand.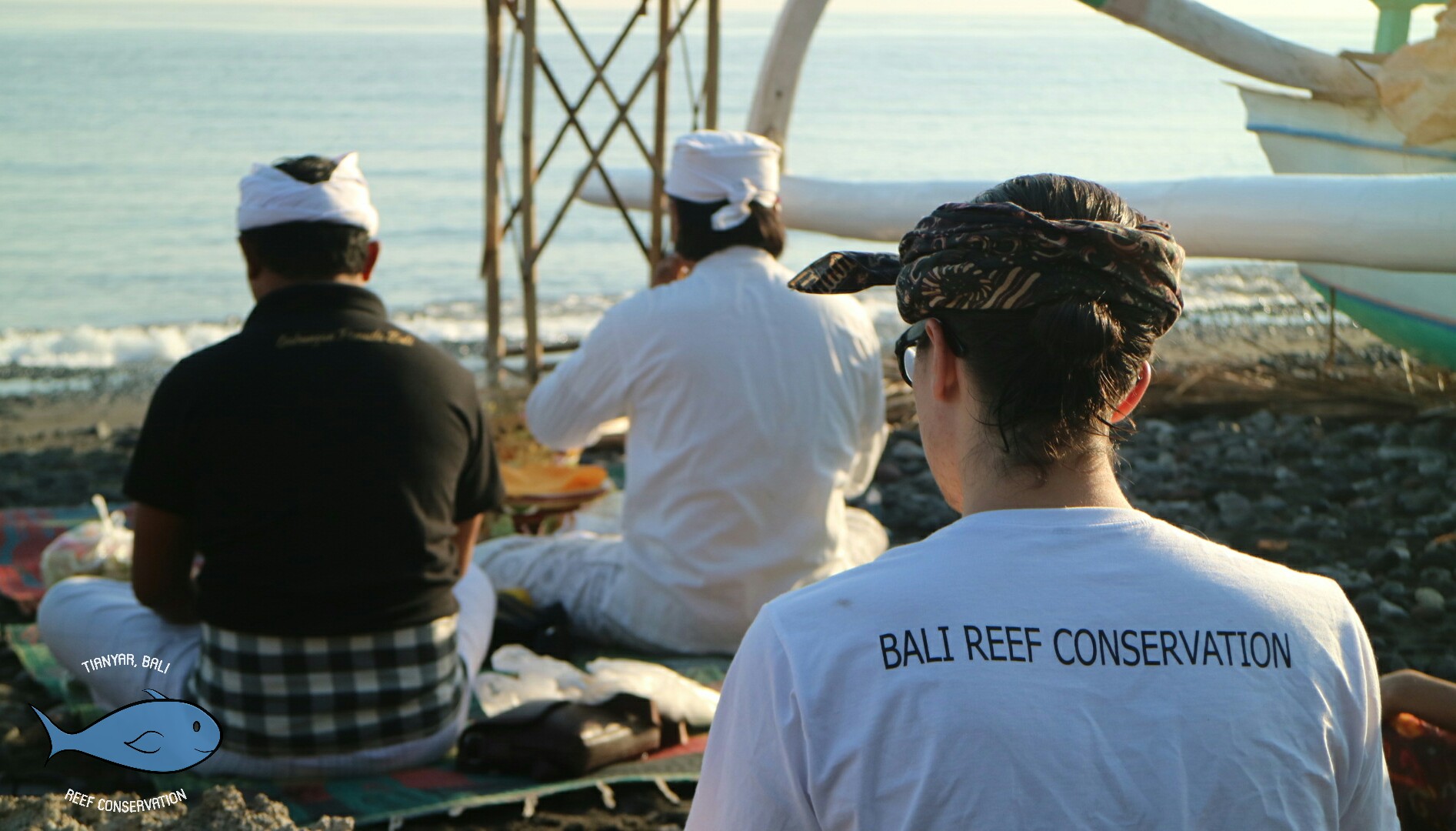 If you are one of those who are keen to explore life under water, then you gotta' love this Reef Conservation Program in Bali. This Indonesian island has gained much popularity over the last decade for its intrinsic beauty, mesmerizing beaches, gorgeous temples, breathtaking landscapes, and mouthwatering cuisine! Each year, the number of travelers visiting Bali is increasing rapidly. If you're also planning to head off to explore this island nation, then why not volunteer and contribute effectively towards protecting Mother Nature? Being part of this program, you'll be placed in a traditional fishing village of Tianyar in northeastern Bali, where the marine life is highly threatened. As a volunteer, your main role will be to fundamentally change the unsustainable fishing practices currently employed there and establish a new model that both empowers local fishermen and protects the fragile marine environment. You'll be guided and supervised by professional conservationists, and it'll be a great learning opportunity as well.

In recent years, the NGOs in Vietnam have become quite active, and are working in different fields including health and human rights, education, grassroots civil development etc. However, these NGOs don't have enough funds & trained manpower to take actions swiftly, neither the strength to push something towards a positive change. They do have the plans, but they need the help of volunteers for implementation. Being a part of this program, you'll be working with a NGO, and work for various issues such as supporting underprivileged communities, environmental conservation, and children's rights. No matter whether you are a high school student or a university graduate, this will be an incredible learning journey for you, and it'll also help you to meet people from different countries, and diverse backgrounds. You can make good use of your skills, and help with website building, content writing, designing, helping the NGO workers with their communicative skills, fundraising etc.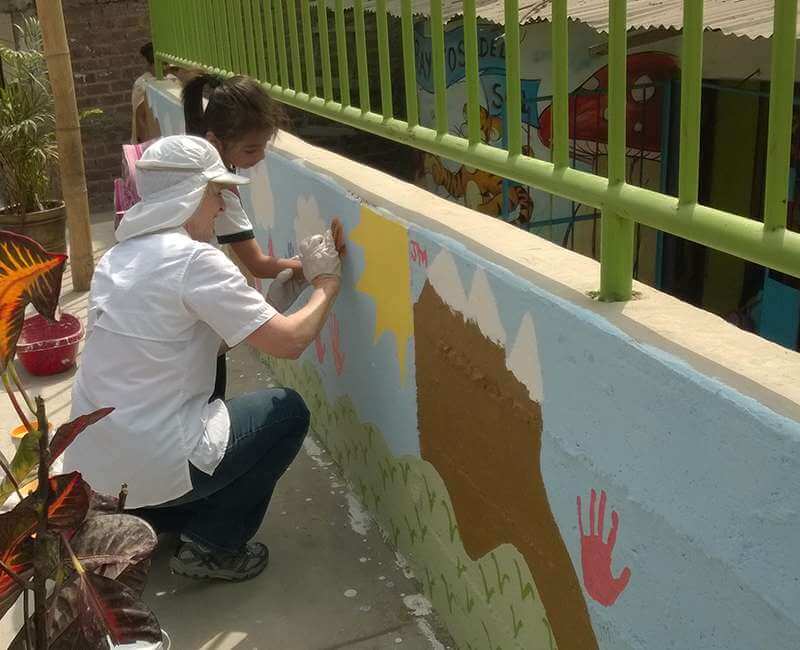 Keen on getting your hands dirty? Well, then pick up the hammers and nails, paint brushes, and all other stuff as you join the gang to work for the community development program! Being a volunteer, you can brighten the lives of little ones, recovering in a hospital by providing a fresh coat of paint to walls or maybe add some funky creatures, alphabets, and numbers on the walls of their school. Help with plumbing, carpentry and electrical assistance in old buildings, where it's necessary. You can also lend a hand and construct playgrounds, where you'll get to watch children really play! At times, you might as well get a chance to paint murals or work ob street art! Sounds fun, doesn't it?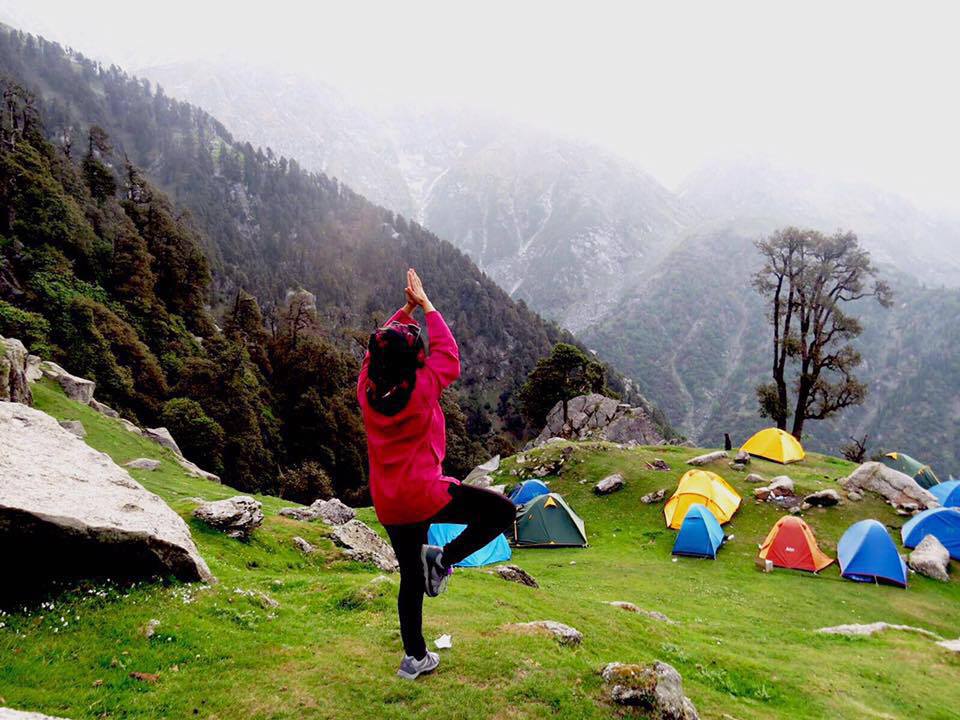 Looking for a retreat during your next holidays? How about visiting India and being a part of something as unique as the Yoga & Volunteer Adventure Program? Set in the picturesque hill town of Palampur in Himachal Pradesh, north India, this program would be an apt choice for those who wish to spend a few days away from the hustle and bustle of the city life, focusing on the inner self, meditating and practicing yoga, while serving at a local school during free time. As Volunteering India puts it, this program is the perfect amalgamation of adventure, peace, and philanthropy. The best part is that you'll get to see the snow-capped Himalayan peaks during your entire stay, and you can also go for paragliding experience, or trek through the mountain forests and soak in nature's bliss!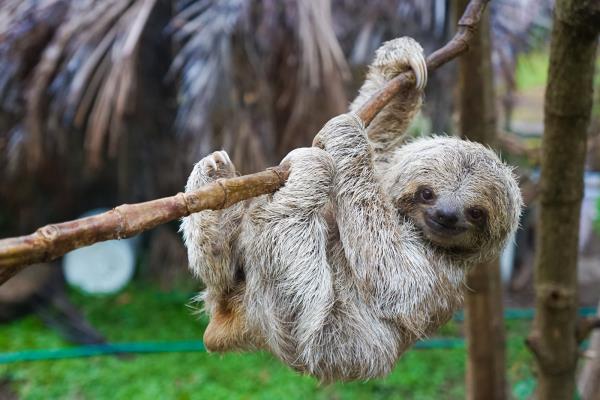 Ahoy animal lovers! Here's another incredible opportunity for you in Costa Rica! Set between tropical Caribbean and Pacific coasts, this country is home to an incredible 500,000 species including jaguars, sloths, spider monkeys and five species of turtle - and we guess you're already excited to be there and explore the country's flora & fauna! Being a part of the Animal Rescue Project, you'll be responsible for conserving the precious wildlife and unique habitats for future generations. As a volunteer, you'll be getting hands-on experience working with sloths and other primates, while feeding them and cleaning their enclosures. You'll also get to learn more about the importance of conservation and about the various methods, from professionals. You might also have to organize awareness campaigns, spreading environmental education.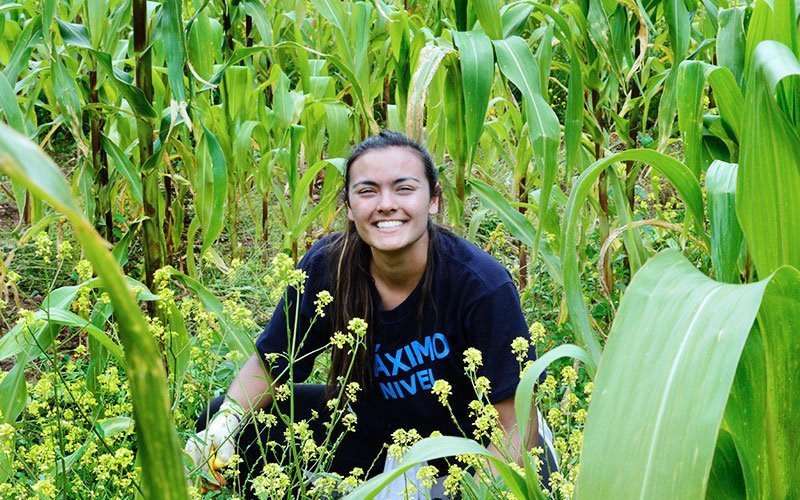 For most of us living in the concrete jungles, surrounded by skyscrapers and ultra-modern amenities of life, agriculture seems to be a distant thing! However, for people in major parts of Latin America, it still is one of the primary sources of food and income. Agriculture employs more than 1/3rd of the population in this part of the world, but working conditions are less than ideal and the environmental impact can be negative. Thus, steps are taken in recent years for eco-agriculture and responsible farming, focusing on organic and sustainable practices, as well as traditional agricultural techniques that have been around for hundreds of years. This not only will increase the yield over time, but also help the fields in retaining their fertility. Being a volunteer, your primary tasks would include producing organic coffee from bean to cup, working on macadamia nut production and permaculture farms, and helping to grow local tea as well as cacao in collective farming projects. This program is highly suitable for high school and college students, as well as gap year travelers who are keen on learning something new and interesting.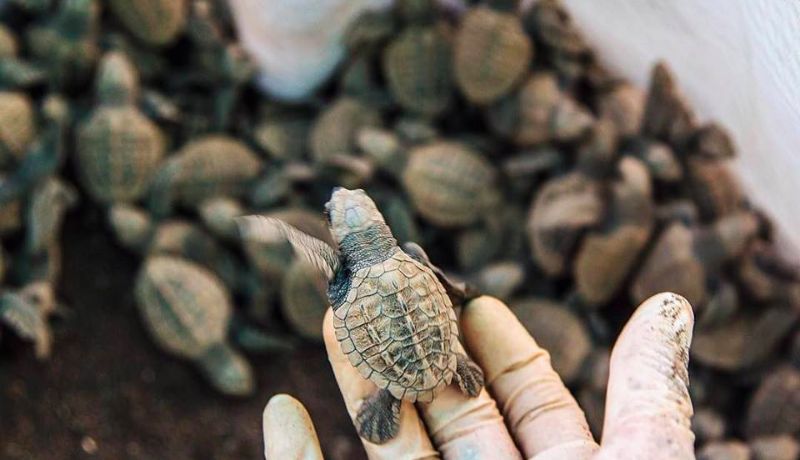 Calling all the beach lovers out there! Wanna spend your vacation living on the beaches of Costa Rica (definitely sounds like a plan, doesn't it?) !! Well, then the best option for you would be to volunteer for the Turtle Conservation Program and protect the Pacific Olive Ridley, the Leatherback, Green turtles, and Hawksbill turtles in this region. The main aim of this project designed by Kaya is to protect the female sea turtles, their nests and hatchlings laid on beaches along the Pacific and Caribbean coasts of Costa Rica. As a volunteer, you'll be working under the guidance of professionals, and your main tasks would include beach patrolling at night; collecting eggs; trail and camp maintenance or research and data collection. You might also have to organize awareness camps, spreading the knowledge about the importance of protecting these vulnerable creatures. Apart from doing something good for the environment, this will also be a superb opportunity for you to live the Costa Rican life and soak in the authentic Caribbean vibes!

If working with the elephants or sloths isn't your cup of tea, yet you feel like volunteering with animals, then maybe you can join the Horse Rehabilitation Program and help to rescue, rehabilitate and care for the ones which have been injured, abused or neglected, in South Africa. There are nearly 40 horses sheltered here, and you'll be spending your days treating & taking care of them, helping them to trust humans again! (Yeah, that'll not be an easy job, since most of them have been hurt by humans! Sad story, but true.) As a volunteer, you'll be preparing food and feeding the horses, watering the horses, check their physical health, take them for walks along the trails and on the beaches. Apart from that, you can also help in the administrative and managerial work of the rehabilitation center.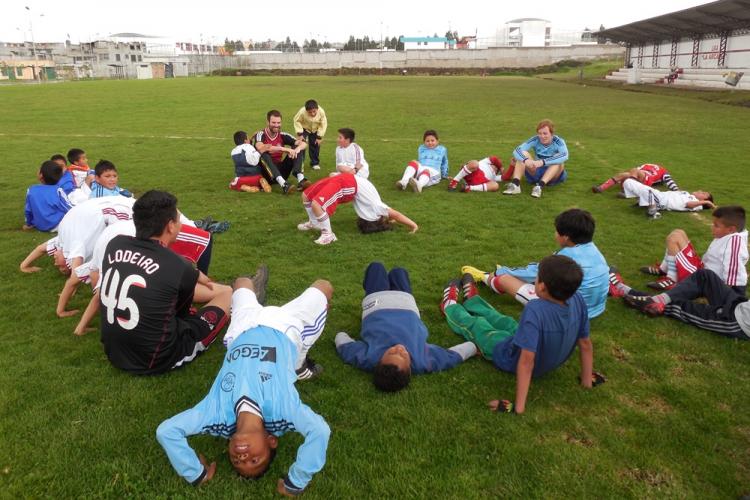 Planning to travel to Latin America but looking for some offbeat experience? Well, what can be better than spending some time with the youth, while teaching them the tricks & hacks of playing soccer? For all those enthusiastic souls who love to play football and have the zeal to coach talented yet underprivileged ones in Ecuador, this is your chance to make a difference. You can be a coach at the Soccer Coaching Center in Quito, Ecuador, and train the youth to shape their future as well as guide them to live a healthy life and grow up to be good human beings. While gap year travelers can choose to spend a few months and help in polishing the skills of the young ones, high school students looking for a volunteering opportunity can also be here for a couple of weeks and teach. No matter how much time you choose to spend, you can definitely spread a lesson or two!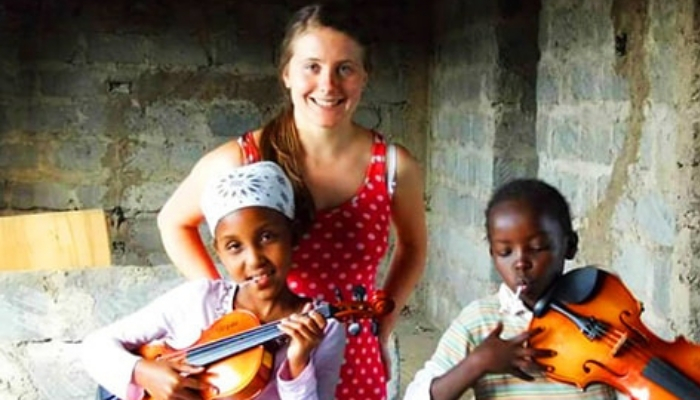 If you are a music lover and can sing, play the guitar or the piano - then this would be the best program for you! Be a music teacher in Ghana with Agape Volunteers, and work alongside established musicians, providing free music tuition to underprivileged local children in a music school. Most of the kids attending the music classes are extremely talented, yet they don't get the support and encouragement that they need, in order to do better. Being a volunteer, all you have to do is what you love - play music! You can teach them to sing, or guide them in playing a particular instrument. Make sure that if you are expert in playing some particular instrument, then you need to bring it along to the project site, in order to teach the kids. Also, it's not necessary that you've to be a professional teacher to join this program, it'll be enough if you know how to sing or play an instrument.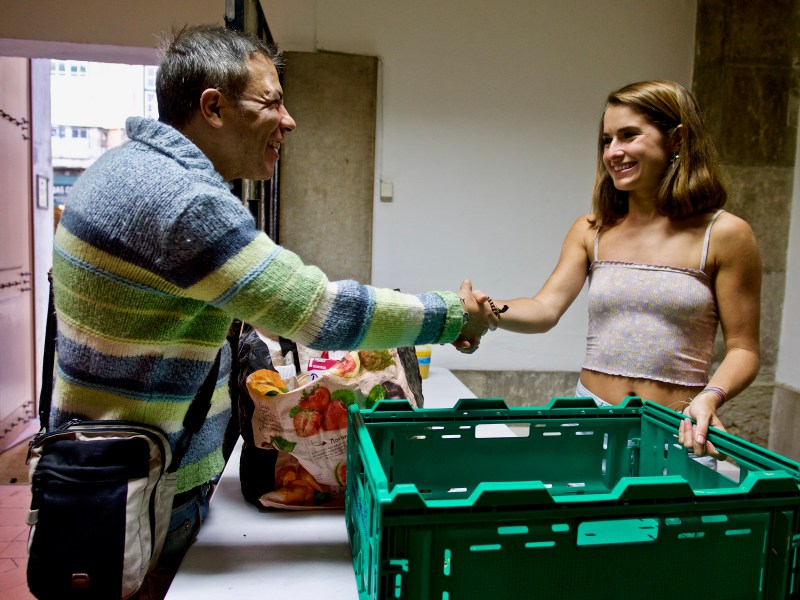 For those who are looking for a volunteering program in Europe, this would be a meaningful opportunity for sure! Be a part of this Food Waste Management Program, and collect wasted food from restaurants and cafeteria to provide them to those who are homeless or living below the poverty line. According to the UN, roughly 1/3rd of the food produced globally for human consumption goes to waste every year. At the same time, there are nearly 795 million people around the world are suffering from chronic undernourishment and this is your chance to feed at least a few of them! No matter how small your steps might seem, you can actually make a big impact through your contribution, as well as inspire others to follow your footsteps. As per the data provided by Oyster, the volunteers involved with this project now feed over 2000 people in Lisbon each day.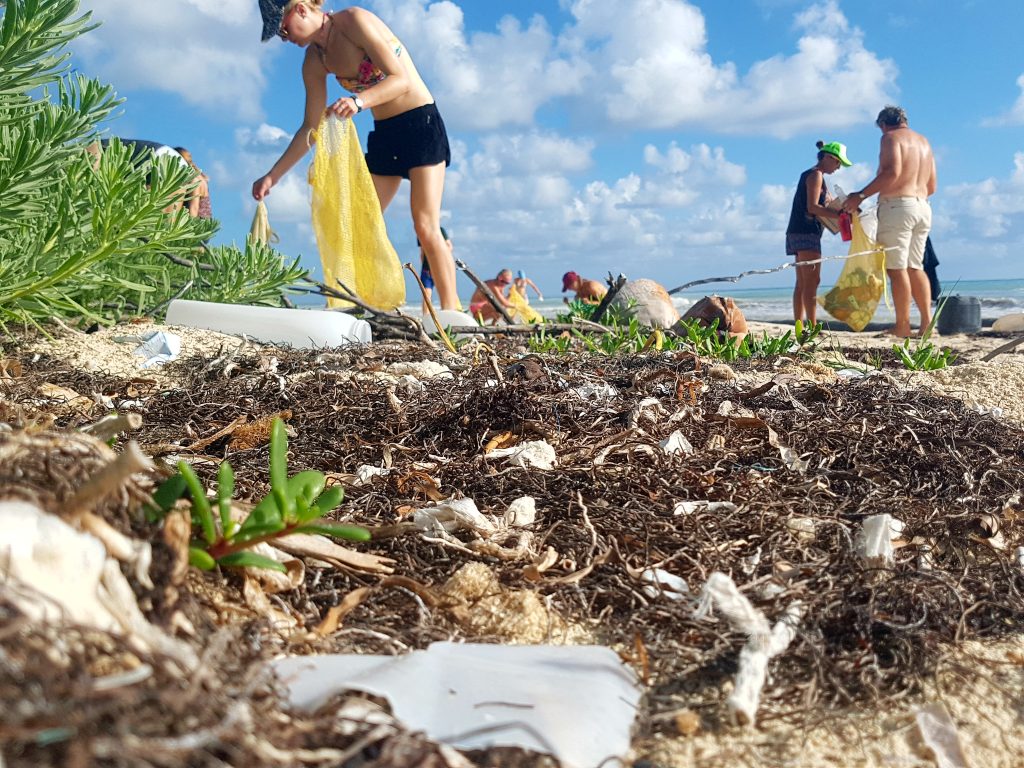 If you have a month's time in hand and thinking of exploring the gorgeous islands of Fiji, then you must join this volunteering program and contribute towards reducing plastic pollution as well as make a positive impact towards marine conservation. As a part of this program which directly addresses the United Nations Sustainable Development Goal (SDG) 14 - Life Below Water, you'll be volunteering on Caqalai Island in Fiji. You main work would involve beach cleaning and spreading awareness against the usage of plastic (bottles, disposable bags, etc). Apart from that, you'll also be assisting the professionals in data collection and other different works, as and when they arise.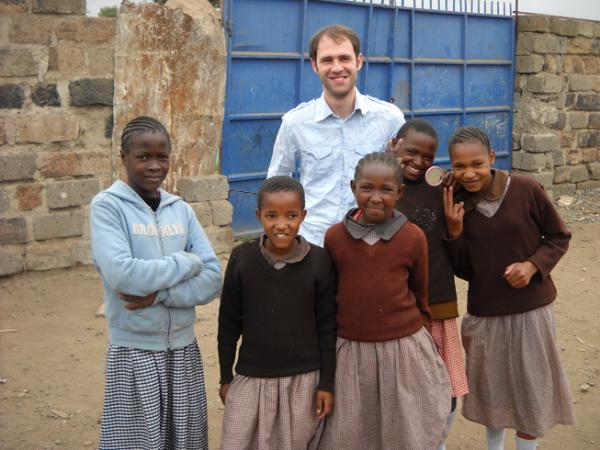 When we think of Kenya, the first things that come to our mind are wildlife and game drives! Other than that, if you wish to do something meaningful during your trip to Kenya, then what can be better than joining a voluntour (volunteer+tour)? Well, this would endow you with the opportunity to spend some quality time with the underprivileged kids, and spread some happiness among them - as well as fulfill your wanderlust and explore Maasai Mara - The Safari Mecca of the World! Being a volunteer for this program, you'll be working at an orphanage or childcare center, helping in the day-to-day care. Your main tasks would involve taking care of the little ones, preparing food for them and feeding them, cleaning and arranging their clothes, playing with them and teaching them! While it might sound pretty easy, volunteering with children can be challenging as it requires a lot of patience. But to say the least, it'll be one beautiful experience that you'll cherish for a lifetime.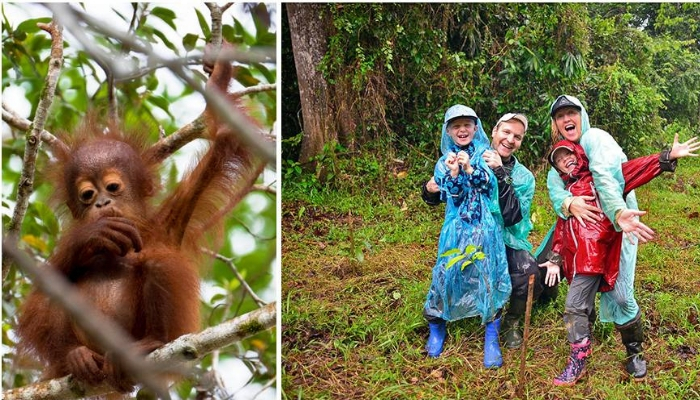 Planning for your next family vacation abroad? Well, we would suggest you head off to Borneo and join a meaningful volunteering program focusing on orangutan conservation whilst meeting indigenous tribes-people! This will not only be an offbeat vacationing, but you'll also get to contribute effectively towards the wellbeing or orangutans, which are highly endangered species. Apart from that, this will be a chance for you to expose your kids to a bigger world, encouraging them to learn beyond the books and help them to be more confident while doing something worthy. Soak in the beauty and vibrancy of Borneo by visiting the Lower Kinabatangan Floodplain Forest, while working for this immensely meaningful program which lies within the WWF's protected 'Corridor of Life', a region of tremendous importance in sustaining its wildlife populations. This is your chance to gift your family the best vacation experience ever - so what are you thinking about?
Found your perfect program from this extensive list? Let us know in the comments below, which of these suits you the best! If you've already planned for a volunteer trip this year, then you can let us know about that as well. We're all ears to hear out from you!